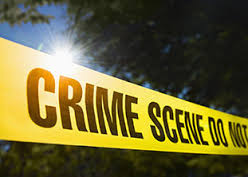 Police Report From The Flathead
8:52 a.m. One cow was seen standing in the northbound lane of Highway 93 North.
9:08 a.m. A Coram resident called to complain about a train horn that was apparently stuck in the on position.
9:53 a.m. A mutt that appeared to have one eye sewn shut was seen running down Peters Creek Way with its faithful labrador companion.
12:18 p.m. An employee of a local gas station has video footage of a breakfast burglary that occurred some time yesterday. Items missing include biscuits smothered in gravy and one cup of coffee.
2:16 p.m. A Whitefish woman reported that she didn't actually see it happen, but she is missing her washing machine and believes that it was stolen. She was going to take another look around and call back if she still couldn't find it.
2:44 p.m. An area man called to report that he had responded to an ad for a trailer on Craigslist but that every time he called to inquire about the sale some kids picked up the phone and called him names. The man believed this was suspicious.
3:34 p.m. A Kalispell resident wanted to know if it is legal to own a rooster, because the neighbors have one and it's annoying.
5:09 p.m. A man who had stolen five pieces of clothing from an Evergreen business made a frenzied run for it. He made his way across the parking lot to a nearby fast food restaurant, where he used the bathroom and changed clothes. Apparently, he left his stolen booty behind and was soon after arrested.
6:04 p.m. Flathead County Detention Center staff called dispatch to report that someone left a cat in a cage under a coat in one of the visiting rooms at the jail.
9:36 p.m. A man was overheard talking about his handsaw during an accidental call to 911.
10:49 p.m. A Columbia Falls man reported that he and the other occupants of his car were deliberately rear-ended by an ex-girlfriend. She then, according to him, made one desperate, but failed, attempt to run them all over. No one needed medical attention
12:56 a.m. Someone called in after seeing a light on the river and worried that someone was stranded on an island. A deputy discovered a man who was out looking for pink rocks with a flashlight.