Roger Rouse might be the best athlete in Montana's history who most people today do not remember. Indeed, even in 1999 when Sports Illustrated compiled its list of the 50 greatest sports figures from Montana, Rouse failed to rank, although two other boxers, Marvin Camel (#18) and Todd Foster (#40), were included.
Of hardy Irish-Dutch stock, Rouse hailed from the industrial mining town of Opportunity, an unincorporated community in Deer Lodge County formed in the early 1900s by the Anaconda Copper Company. Opportunity's current population stands at about 9,000 residents. Roger found an opening with his brawn and boxing skills, competing for the world light heavyweight title twice.
Born on June 3, 1934, Rouse was one of seven children of James and Mary Rouse. Roger started boxing at the age of nine when his father, a smelterman at the Anaconda Copper Company, gave him and his younger brother Donald pairs of gloves for Christmas. The brothers learned the fundamentals by reading Nat Fleischer's How to Box. Fleischer, the founder of Ring Magazine, understood the principles of pugilism and published his book in 1929.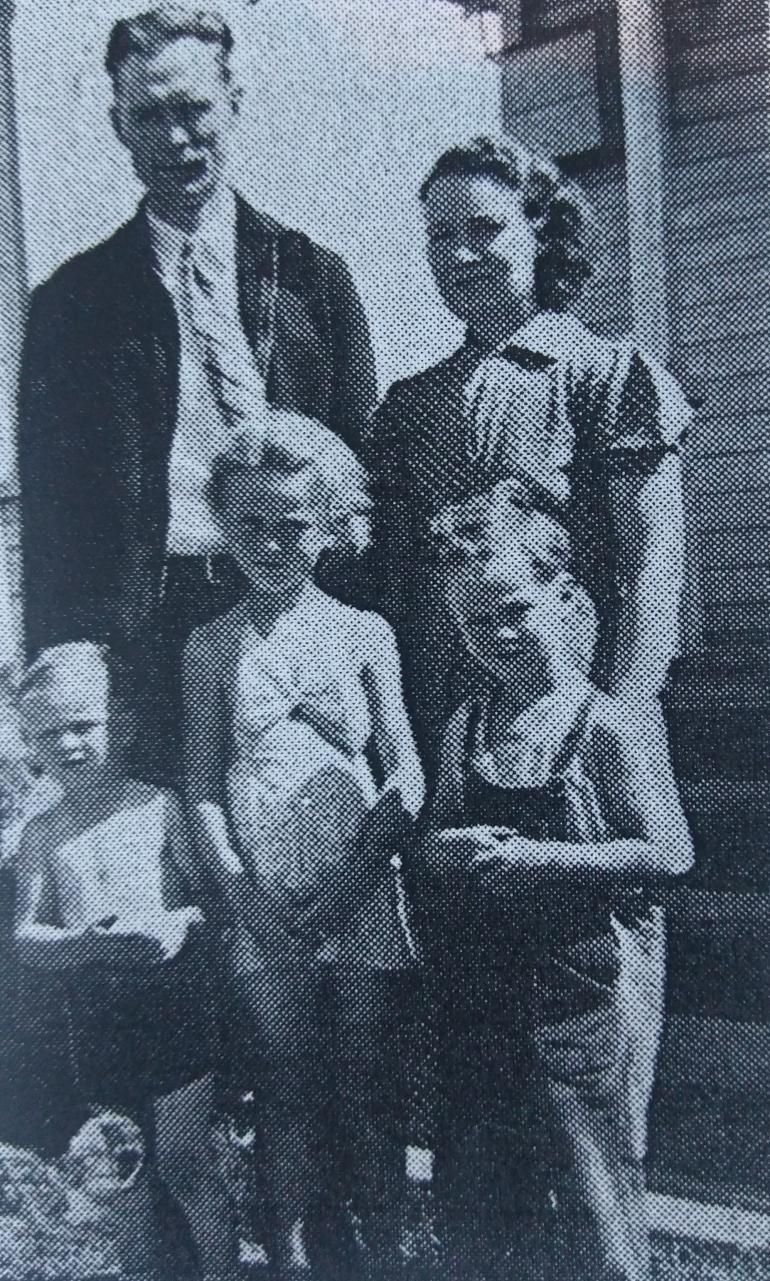 In an extensive feature that appeared in Sports Illustrated in 1967, Roger spun the questionable yarn that his "…first formal instruction in boxing was from a reformed alcoholic who was training fighters in the back of what is now the Wonder Bar. He worked on my jab, started on my hook a little bit, but then he wouldn't be there. He went on a drunk, picked up a deaf-and-dumb girl, and got 50 years."
Rouse continued boxing at Anaconda High School, where his coach, Jack Lodell, was the town's probation officer. Rouse was also a football standout and all-state fullback at Anaconda High. After graduating in 1953, Rouse enrolled at Idaho State College on a boxing scholarship. During his varsity career of 33 victories and two losses, he won the intercollegiate 165-pound championship twice. He won a Golden Gloves title in 1954 at Chicago, and after graduating from Idaho State, he entered Montana State University on a football scholarship.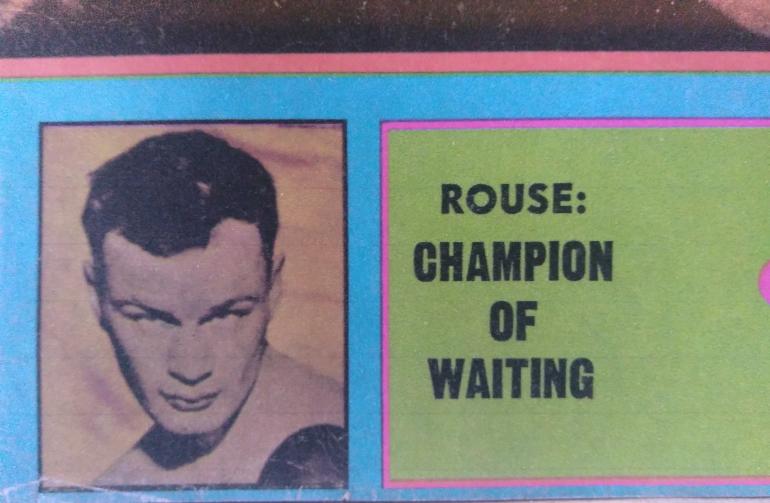 Twice an NCAA champion, the 23-year-old athlete won a berth on the United States Olympic team, which competed in Melbourne, Australia, in 1956, losing a highly disputed quarterfinal decision in Australia to Gilbert Chapron (1933-2016) of France because the judges said he was too rough. 
Rouse turned professional in 1958, making his debut at the Cow Palace in Los Angeles, eventually winning the California State Light Heavyweight title in 1964.
In his toughest match to date, Rouse fought Johnny Persol, a contender for the light heavyweight crown, at the Memorial Gym in Anaconda on November 23, 1964. The fight resulted in a first-round knockout for Rouse when he landed a punch that injured Persol's orbital bone and detached his retina. Later in his career, Persol maintained that Rouse had walloped him with such force that he suffered from "double vision" for the rest of his career.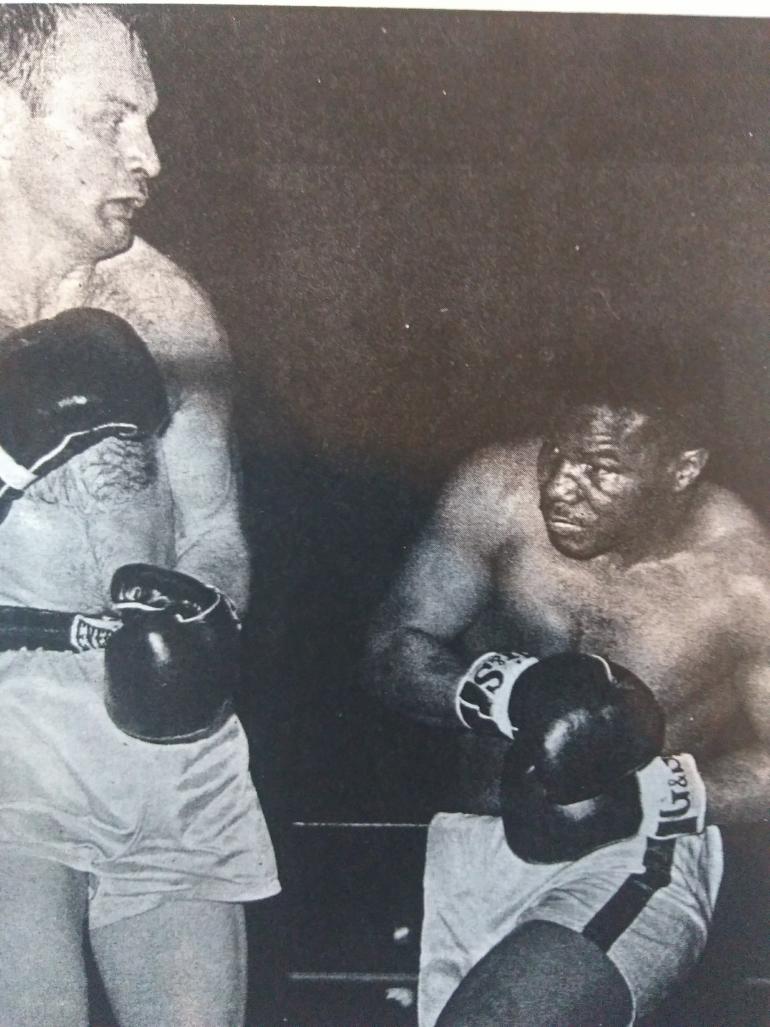 "Roger Rouse was a big celebrity in Anaconda at that time," says Chris Eamon, a friend and boxing protégé of Rouse. "He was a country-boy type who never acted cocky. He loved to socialize, and Anaconda was hopping with bars and places to do it in the 1960s. He was perfect, but what you saw was what you got. He was as genuine as any person I have ever known."
Rouse vs. Tiger
As early as November 14, 1965, the Independent Record of Helena reported, "Roger Rouse in a meteoric rise has climbed from virtual obscurity to a lofty position in the world light heavyweight realm and has already been ticketed for a shot at the title 'within the very near future.'" After putting together a string of wins, he was named the number-one light heavyweight contender in November of 1965. Two years later, on November 17, 1967, at slightly over 174 pounds and 33 years old, Roger Rouse challenged the Republic of Biafra's 175-pound, 38-year-old world champion Dick Tiger for the African's World Boxing Council's World Light Heavyweight title.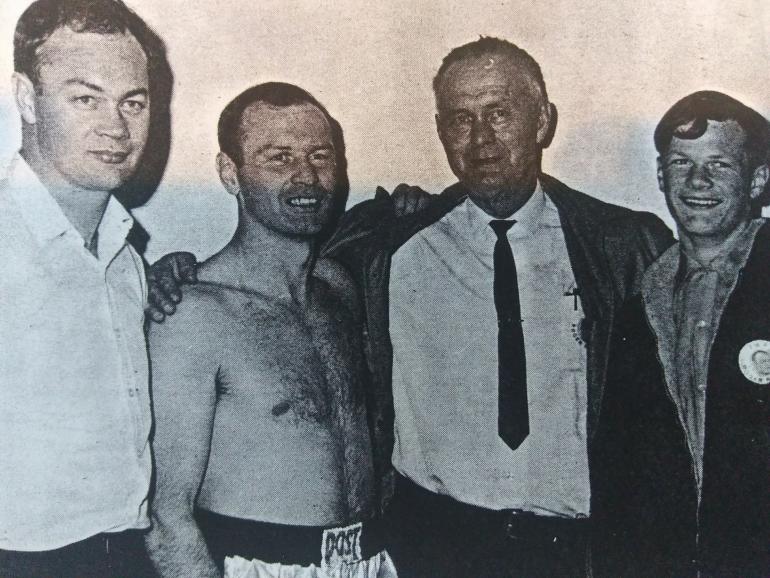 It was only the second time that a Montanan had fought for a world championship. In 1904 Jack Munroe, a Butte prospector and part-time pugilist, met James J. Jeffries for the heavyweight title in San Francisco. Unfortunately for Munroe (and Montana), Jeffries knocked him out in the second round.
Approximately 1,000 people, including Governor Tim Babcock, traveled from Montana to Las Vegas to see Rouse, nicknamed "The Opportunity Kid," get a crack at a world title. Rouse, a standup fighter with a fair jab and a decent left, acquitted himself well in the first eight rounds, exhibiting his strong counterpunching skills. In the ninth round, however, Tiger put Rouse down on the deck and took command of the fight, battering Rouse, who was left bleeding from the face and nose. Shortly into round twelve, Tiger floored Rouse to end the fight. 
Rouse vs. Foster
On April 4, 1970, Rouse challenged Bob Foster for Foster's light heavyweight championship at the Henry Adams Field House in Missoula. Foster won the World Boxing Council's World Light Heavyweight title from Dick Tiger in 1968. Foster demolished Rouse with a vicious right hand, knocking the challenger down four times on his way to a successful defense of his title. Two years earlier, Foster had also beat Rouse in a non-title bout. 
Foster, dominant in the 175-pound division (he once held the division record for 14 successful title defenses), dispatched many top contenders. Before Foster died in 2015, Ring Magazine asked him who the pound-for-pound, all-time hardest puncher he had ever faced in the boxing ring was. He named Roger Rouse, "out of Montana." 
Foster went on, "But he didn't look it, he didn't have the build or nothing. He hit me on the chin in the first round, man, electricity started from my head, went all the way through my body down to my feet, my feet was on fire, man…I went back to the corner I said, 'What the hell did that son of a bitch hit me with?' I thought he hit me with a brick…but I busted him up, and beat him in the fifth round, they stopped the fight."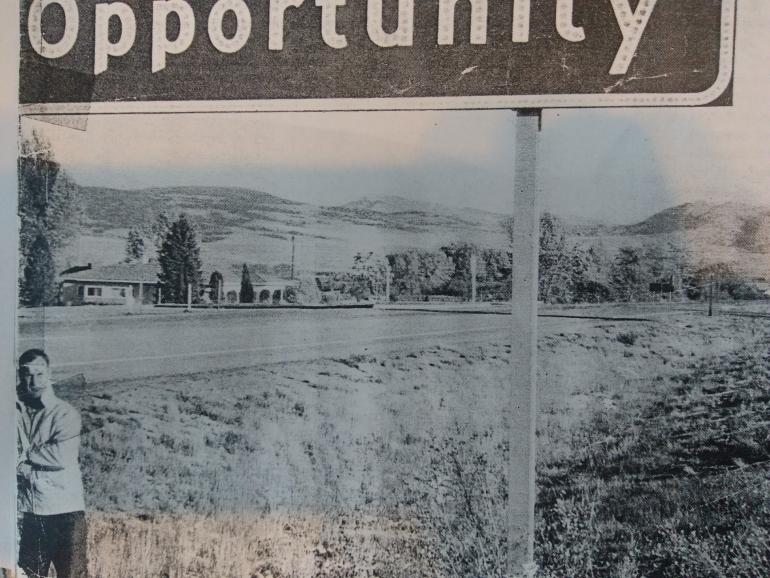 Outside of the ring, Rouse was described as "clean-cut" and "modest." He was one of a select group of fighters who had graduated from college. "Shucks" and "shoot" were the strongest expletives in Rouse's vocabulary. He was soft-spoken with a slow Midwestern burr. "A handsome lad, he looks more like a banker or lawyer than a boxer," said the July 1967 issue of Boxing Illustrated. 
Still, Rouse was no stranger to local bars and certainly not to trouble. The June before he was set to challenge Bob Foster for the light heavyweight championship, Roger and his younger brother Donald were involved in a fight that injured two officers in Butte. According to police, the Rouse brothers offered further resistance after being booked at the Butte City Jail. 
"Roger is an extremist," his trainer, Pete Jovanovich, told Ring Magazine. "Drink, fight, chase. As he once told me, 'If I wasn't the sonofabitch I am I wouldn't be a fighter.' If you tame him out of the ring, you tame him in."
Death, Legacy of Smelter City Boxer
Once the number-one ranked light heavyweight around, the fall from grace after Rouse was K.O.'d by Dick Tiger was steep. After that fight, Rouse lost a lot in a relatively short period. After 66 career bouts and a string of nine consecutive losses spanning South Africa and Germany, Roger Rouse hung up his boxing gloves with a final tally of 39-23-4. He retired from boxing in 1972 and worked at the Anaconda Company Smelter until it closed in 1980. During this time, he also coached the Anaconda Police Athletic League Boxing team for several years.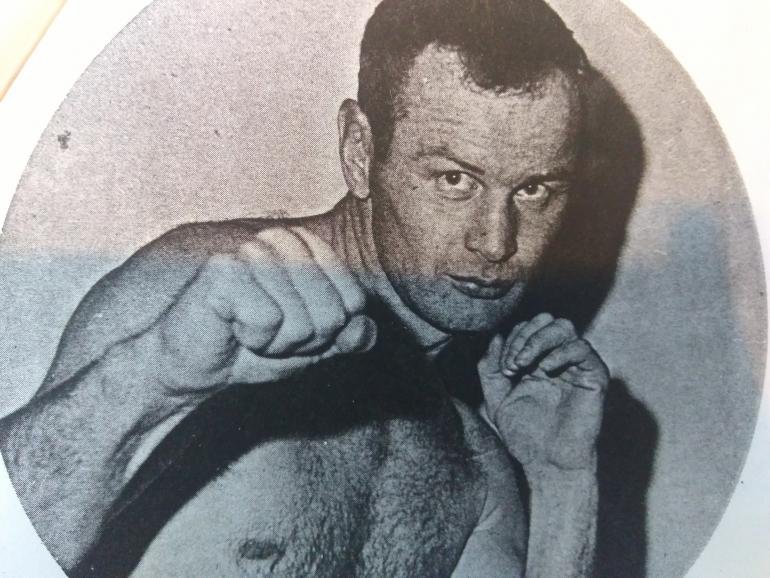 On Sunday, March 7, 1999, the former light heavyweight boxer from the shining mountains died of Alzheimer's at the age of 64 at his Helena residence. 
Not since the days of Joe Simonich and Dixie LaHood fighting in Butte in the 1920s, or Missoula featherweight Ritchie Fontaine in the 1930s, had Montana been so enthusiastic over the potential of a Montanan winning a world championship. Roger Rouse, the Smelter City's light heavyweight, almost did it. 
"He loved the people, the area, and the simple life," says Chris Eamon. "There is no telling how far he would have gone under big-time management in a boxing Mecca like New York or Las Vegas, but that wasn't his style. He was an easy-going guy that loved the small town and winning for hometown fans."