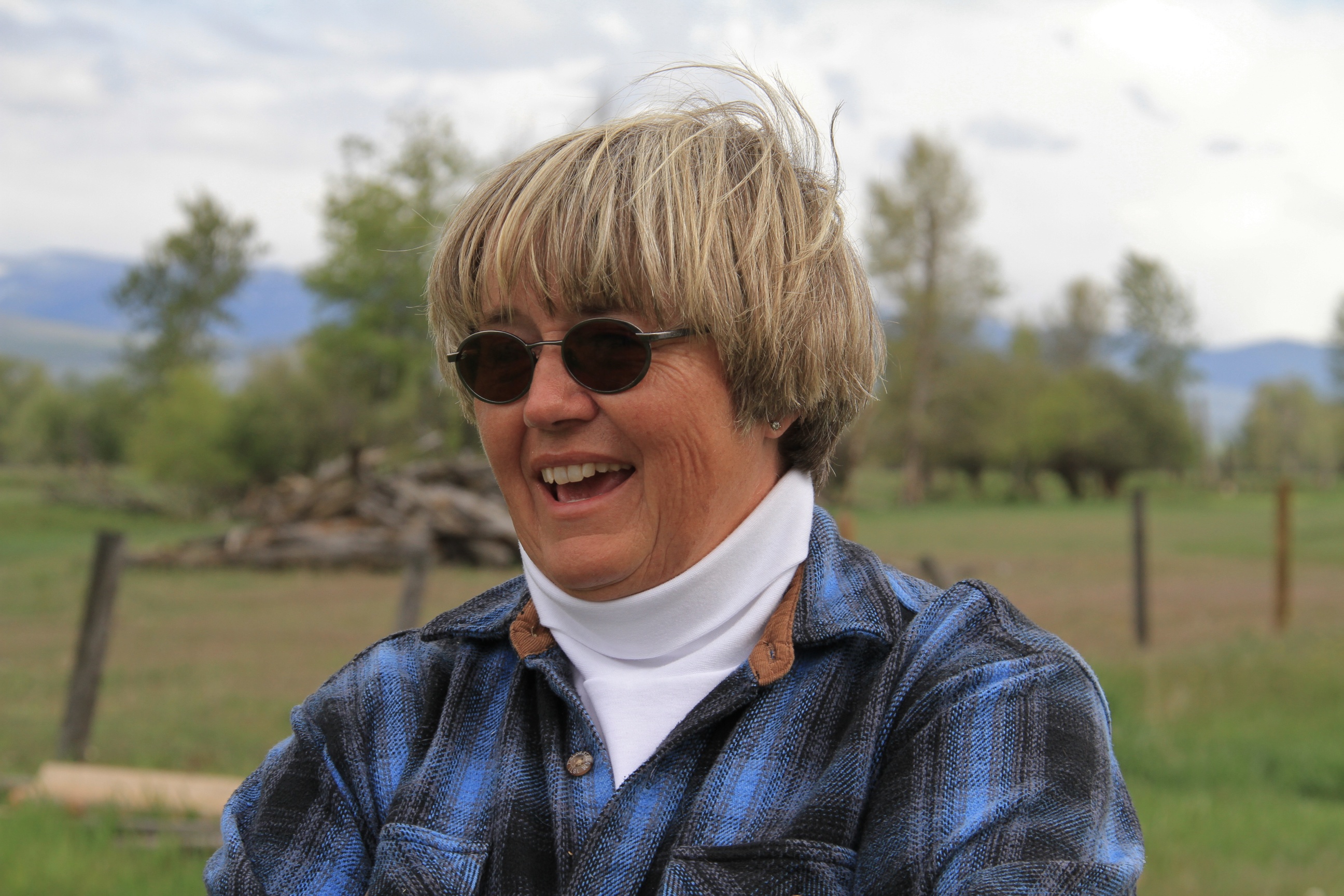 SuzAnne Miller is the owner of Dunrovin Ranch. A fourth-generation Montanan, SuzAnne grew up roaming the mountains and fishing the streams of western Montana. Her love of nature, animals, science, and education prompted her to create the world's first cyber ranch where live web cameras bring Dunrovin's wildlife and ranch life to internet users across the globe.
If you look up the word permaculture in the dictionary, you will find the following: a system of cultivation intended to maintain permanent agriculture or horticulture by relying on renewable resources and a self-sustaining ecosystem. What a GREAT concept! Dunrovin Ranch WANTS to do the right things by our planet, our animals, our community, and ourselves – and it seems that permaculture offers some very good ways to build on that desire. The problem is that it can seem daunting and difficult; it means we have to learn lots of new things and change our sometimes slovenly, ineffective, and hard wired habitual ways. Well, it won't get any easier later and it does NO good just to think about it. We have to take action.
Luckily, we have found some incredible partners to travel with us down this new path. ABC Acres is a magical little farm near Hamilton, Montana that was started by a man and his wife who decided to do things differently. Tim and Sarah Southwell and their three children turned their backs on the big cities and the big banking careers they enjoyed. They purchased 80 acres along the Bitterroot River and changed their focus to growing food, family, and community…the way nature intended. Together with the support of their Land Manager, Grant Shadden, and their craftsman and carpenter, Cliff Harlow, the Southwells have followed an extraordinary vision to experiment with, learn, teach, and develop the principles of permaculture. Their efforts soon started to get lots of local attention, which recently culminated in a feature article in our local newspaper.
Upon reading about their work, I made what is known as a "cold call" and Tim was kind enough to invite me out for a tour. It was totally eye-opening to say the least. I quickly learned that permaculture was NOT a set prescriptive methodology, but an whole new way of looking at the world. In short, they have infected me with their way of thinking and I am delighted to report that ABC Acres and Dunrovin Ranch are partnering to learn ever more about the methods and benefits of the permaculture ideology and to share that learning journey with the members of our on-line DaysAtDunrovin community. It promises to be a grand learning experience.
Unfortunately, we came upon ABC Acres rather late in the growing season – well, actually at the very END of the growing season. By the time we had gotten serious about forming a partnership, the snow had fallen and the ground was frozen and our "on-site, down and dirty" opportunities were limited. However, these guys are not intimidated by a little adverse Montana weather. They and we have rallied a team of workers, gathered a mountain of wood chips, acquired some eco-compost, and are ready to set the stage for an early spring start at turning our rather forlorn garden plot into an demonstration/experimental project utilizing four different permaculture methods. Please join us on the web cameras on Wednesday, December 2, 2015 from 9:30AM to 3:00PM to watch the hearty permaculturists attack our garden, set things up for an early spring renewal, and get us well started on a new way of thinking!
Click here to connect with Suzanne & Dunrovin Ranch.