From the introduction:
Talent, like gold, is where you find it. For more than 125 years, Montana has supplied a rich vein of entertainment and personality, such as George Montgomery, from Brady, who made a slew of westerns in the 1930s and later musicals and detective films. While Montgomery achieved a moderate amount of success in his time, others studiously pieced together careers through constant application. Helena-born James C. Morton was a supporting actor who made nearly 200 films between the 1920s and 1940s; Thomas Wilson, also from Helena, played mostly bit parts through his 50-year career, including a mustachioed policeman in Charlie Chaplin's The Kid (1921).
Here are two samples from the book:
CHARLEY PRIDE has lived the life of a legend, his prelude to fame stamped with a Montana pedigree. "We spent seven and a half years in Helena, and then two and a half years in Great Falls," said Pride. "We left in 1969."
Pride was born March 18, 1938, on a sharecropping cotton farm in Sledge, Mississippi. At age fourteen, Pride purchased a guitar from a Sears Roebuck catalogue and taught himself the riffs he heard on country music radio. Music, however, took a backseat to his dream of becoming the greatest professional baseball player who ever lived. Pride pitched for several minor league teams in the Negro Leagues throughout the mid-1950s before serving two years in the U.S. Army.
Following service, he returned to baseball. After three games with the Missoula Timberjacks of the Pioneer League, in 1960, he was released. Dejected, Pride followed a tip that there were a few semipro teams in Helena.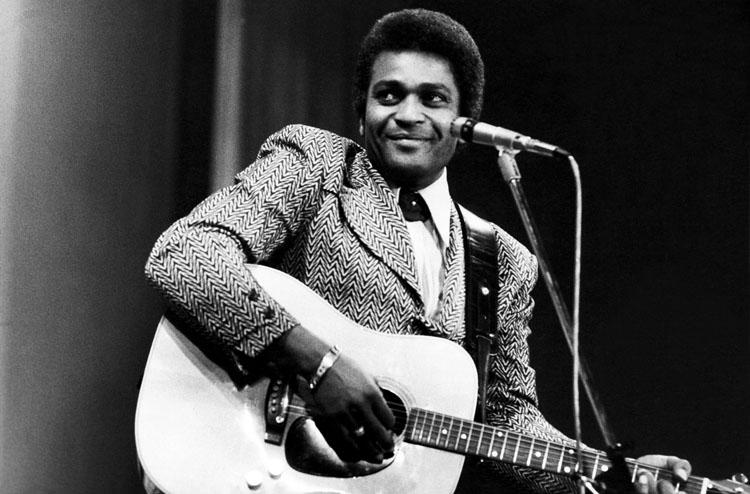 Pride was a pitcher and outfielder on the Smelterite team and batted a State Copper league–high .444 in his first season. Realizing that Helena could turn into a long-term residence, Pride made arrangements for his wife—in 1958, he married Rozene Cohran while playing baseball in Memphis—and young son to join him. Charley and Rozene lived in Helena from 1960 to 1967. They first rented an apartment on Fifth Street and then at 825 Madison Avenue, apartment no. 1. Rozene worked as a technician at the Hawkins-Lindstrom Clinic in Helena. 
While living in Helena, Pride earned tryouts for the California Angels (1961) and New York Mets (1965), but they declined to sign him. Pride then turned to playing more in the local bars and entertained at a number of ASARCO picnics held at McClellan Creek. "I would work at the smelter, work the swing shift and then play music," said Pride. "I'd work 11-7. Drive. Play Friday. Punch in. Drive. Polson. Philipsburg."
After work, Charley played at various saloons and pubs, frequently solo, and other times as part of a four-piece combo called the Night Hawks. The Prides settled at 638 Peosta, a few blocks west of Carroll College. Two of Pride's three children were born in that house (his oldest son was born in Colorado when he was in the army). On March 23, 1962, a son, Dion, entered the world, and later, on April 18, 1965, Angela arrived. Both were born at St. Peter's Hospital.
Chet Atkins at RCA heard a demo tape of Pride's and signed the vocalist in 1966. Later that year, Pride's debut single, "The Snakes Crawl at Night," was released.
"I always hear a rumor that there was no photograph because I was black," said Pride. "But that's not true. My biggest problem was that promoters were afraid to bring me in. But people didn't care if I was pink. RCA signed me; and all of the bigwigs, they knew I was colored, but unanimously, they decided that we are still going to sign him. They decided to put the record out and let it speak for itself."
Released at the end of 1966, the song "Just Between You and Me" began a streak of successful singles that eventually led Pride into the Country Music Hall of Fame. Only Elvis Presley sold more records for RCA. In the mid-1960s, Pride's engagements and bookings flourished. "I started recording in Helena, but I couldn't get to a plane fast enough," said Pride. "I needed a place to fly to and from my dates, so we moved to Great Falls. In Great Falls, I still sang. I got a job on 10th Avenue South at a club and put a band together."
Pride befriended a Great Falls businessman and native Texan named Louis Allen "Al" Donohue, who is often credited with giving Pride his start. Donohue, who was the majority owner of the Heritage Inn and the Budget Inn and co-owned KMON and KNUW radio stations, began sending the record to different stations.
Pride said that he and his wife returned a few years ago to Great Falls, and while looking at their former rental house, they bumped into the present owner. "We pulled up and there was the fellow who was living there now, he was getting ready to back out," said Pride. "We didn't move, so he would have to get out and say something. I said, 'I want my house back,' and laughed. He took us through the house again."
Reflecting on the 1960s, Pride remembered only the good, the formative days and friendships, the hard work and hope of tomorrow. "Montana is a very conservative state," said Pride. "I stood out like a neon. But once they let you in, you become a Montanan." 
Occasionally, Pride drops in on his old town and residence. When the UBC store in Helena was built in 1982, Charley attended the grand opening. He took photos of the house in 2005. In 2000, Pride received word that he would be formally inducted into the Country Music Hall of Fame in Nashville, Tennessee, becoming the first black American to receive this honor. 
---
JEFF BRIDGE'S relationship with Montana began when he was selected to play opposite Clint Eastwood in the 1974 movie Thunderbolt and Lightfoot; shot in forty-seven days in the summer of 1973, almost entirely in and around Great Falls, the film follows a pair of wanderers who fall into friendship and criminal enterprise. Bridges received an Oscar nomination for Best Supporting Actor for the film.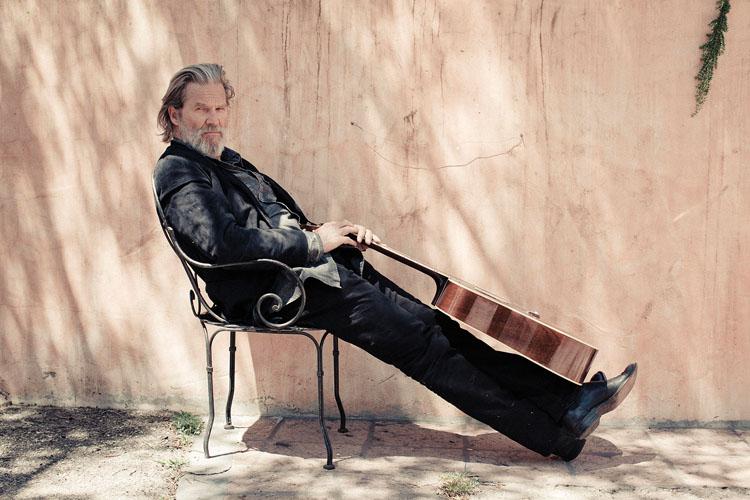 "Thunderbolt and Lightfoot was an exciting movie," said Bridges. "I was a young guy and Eastwood was producing [along with Robert Daley], and he was giving Michael Cimino his first shot, his first directorial job. It was filmed partly in Helena, at the Gates of the Mountains, at the Snake River. I fell in love with Montana. [He met his future wife here.] I bought a Harley-Davidson, and there was no better place to buy a bike and ride around.…It was all a wonderful experience. The light, the mountains and the people—everything just struck a chord in me."
---

For more about Bridges and other Montana entertainers, see the book, published by The History Press,
arcadiapublishing.com