If music is the sparkle in the routine of life, then a recording facility in Bozeman is the brilliant moonlight.
 
In a repurposed former produce building, audiences drop in several times a month to listen "Live from The Divide (LFTD)." The ultimate intimate jam, LFTD is a live music venue and public radio broadcast celebrating the lineage and contemporary voice of the American songwriter.
 
What earns it the ultimate intimate designation? Perhaps it is the 50 person capacity and the clubhouse, wood-paneled country home impression. Maybe it's the velvet red curtains and condensed, exposed stage or the sleek wooden beams overhead, or possibly, then again, it's the thick brick walls and insulated rooms and entries.
 
The doors at 627 E. Peach St. open one hour before each performance. Inviting couches and the keg of free local microbrew awaits guests in the entrance. In the adjacent space, the platform is flanked by two other large rooms retaining the original refrigeration doors of a bygone area (one for sound engineering, and the other for the performers). No-frills folding chairs in the first row are positioned a nose away from the podium and two long pews, which once graced the Four Corners Baptist Church, purchased on Craigslist, mark the periphery.
 
Indeed, the 60-minute program provides listeners with an opportunity to hear songwriters in an unpretentious, undistracted setting. Indeed, producer Jason Wickens is happy to give great latitude to a performer in the hopes of creating something wondrous.

Perhaps not surprisingly, artists, aware of even the slightest squeak, giggle, or sigh, interact differently with the audience, bantering, sometimes poking fun at a member, or plainly explaining the source of the song they are about to perform. In a miniature atmosphere that reveals big vulnerabilities, musicians generate pure instances of art.
 
"The artist here is not going to interact with the crowd the same way they would elsewhere and it won't sound the same here, because it is such a controlled, tight room," said Jason Wickens, Live from The Divide Producer. "If you try leaving when a song is going on, it's not going to happen. Here, it's all about the artist and there are so many talented and deserving people playing music, and, if we can introduce a tiny fraction of them to a tiny amount of people –it's still cool. So many artists are floating around and they haven't connected with an audience for so long. National acts sometimes tell us the show was their favorite stop on the tour because of the intimacy of the room and the unique connection to the audience."
 
Several years ago, Wickens set out to start a recording facility, in part to capture his own expressions of songwriting, as well as to draw attention to the local talent crop. Soon, he was booking and recording acts and conceptualizing a format and vision with Doc Wiley, a well-credentialed mix engineer, who won a Grammy award in 2006, for engineering and mixing the Best Salsa/Merengue Album - Willy Chirino's "Son del Alma."
 
Approaching its 300th broadcast, LFTD artists have represented an amalgam of American folk music formed by the varied traditions that make up the musical philosophy of the United States; sounds merged from folk, country, blues, rhythm and blues, rock and roll and other influences.
 
Recent acts include Billy Strings, a 23-year- old bluegrass artist who stuffs all the energy of a hardcore heavy metal band into his body and sound, and Ashleigh Flynn, a native of Kentucky who has found success with tales deeply rooted in the American experience.
 
"Every time we get to host anybody, it's awesome," said Wickens. "As a songwriter and as a fan, there is a reason why we are doing this –to celebrate the American songwriting tradition. I think people will respond at some time. But it's still hard to stay alive."
 
Broadcasts of Live from The Divide air on KGLT, Bozeman, MT; The Trail, Missoula, MT; Panhandle Community Radio, Sandpoint, ID; KSUT, Durango, CO; KZRA, Alamosa, CO; and Prairie Public, Fargo, ND. Wider syndication could eventually boost Live from The Divide into the same category of regional importance as shows such as Mountain Stage and Austin City Limits.
 
"That's our goal," said Wiley. "To do it, have it, and be it, right from Bozeman – and from Montana. The goal has always been to bring a national spotlight to Bozeman." Wickens is the talent scout and the self-professed headhunter; he is the one who reaches out to and jumpstarts conversations with management to secure musicians. He is also, in essence, the brand ambassador of Montana.
 
"They are not making a lot of money, but the experience is worth it," said Wickens, who grew up ranching in Winifred, Mont., and went on to earn a degree from the Conservatory of Recording Arts and Sciences in 2004.
 
"We have a good reputation. Pretty much everybody I bring, it's their first relationship with Montana. The reason that they come is that they have never been asked to play Montana – it's a good excuse to come. I'm talking with an incredible guy who would be a good fit for the program, who wants to take a 27-hour drive to come."
 
Bonnie Bishop, riding high on the success of her of sixth record, stopped in to play her first career show in Montana at LFTD in the summer of 2016.
 
After 13 years, five albums and one failed marriage, Bishop had quit her country-music career; producer Dave Cobb unlocked her inner soul singer and she recorded the soul-infused "Ain't Who I Was" to commercial success.
 
"Live from The Divide was fantastic," said Bishop. "I didn't even have to wear my stilettos. I took my shoes off and I could be myself in Bozeman. There is no one state where people remind me of Texas than Montana.
 
Coming from a Texan, that's the ultimate compliment."
 
Bishop said that the building's dense acoustics contributing to a more personable sound, "a rawer reality," she said. In the 1920s, the building was "a cold storage," steps from the railroad tracks, housing most of, if not all, of Bozeman's perishable food and produce for distribution. Decades later it serves as an environment thankful for the music industry's Americana roots, surroundings recognizing the value of the existing generation of men and women who live and die for the love of the song.
 
"The building and its history lends itself to the experience," said Wickens. "It's very Montana. It's not contrived. You couldn't do this in Texas because the scene is so large, the competition immense. But Montana is so universally open to everybody – and it works."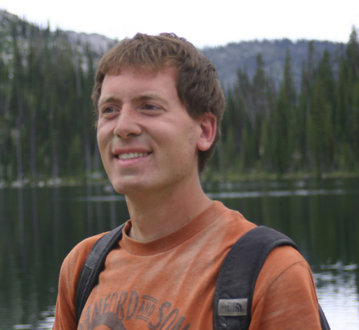 Brian D'Ambrosio is a writer/editor living in Missoula, Montana. D'Ambrosio is the author of more than 300 articles and five books related to Montana history, people, and travel.