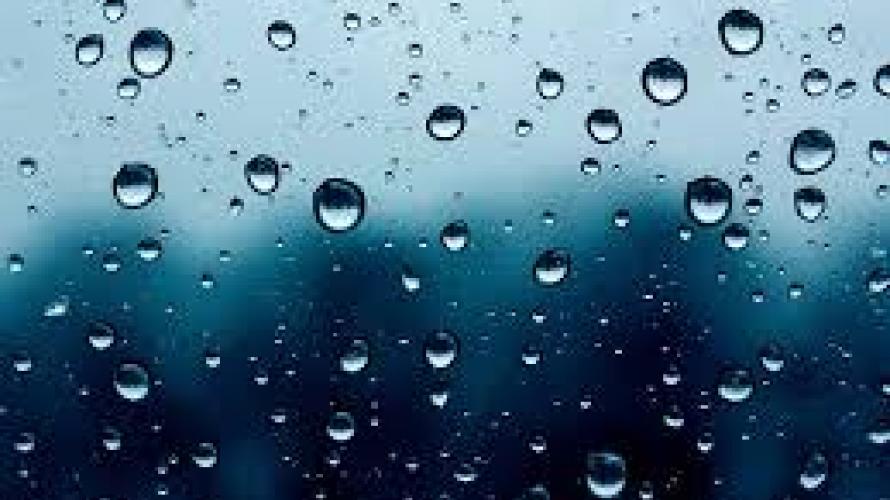 Rainy Days
As I write this, a steady rain is coming down outside. The droplets, falling succinctly one after another, create a translucent grey curtain outside my window. My toes scrunch up inside my shoes longing to frolic freely in sandals again. June has officially arrived in Montana, but it seems that the spring rains desire to linger a tad bit longer.
Rather than sitting at home pouting during a rainstorm, use the dismal weather as an excuse to take in a number of different fun-filled activities you likely won't consider once the sunshine and warmth returns outside. Here are 8 suggestions to fill up and entertain you on the next rainy day.
Visit a Museum
Montana is a state rich in history. One up your last history lesson from high school or college by visiting one of Montana's many museums. In the Helena area? The Montana Historical Society is a must see. From Big Medicine, the renowned white bison, to a 2,000 square foot gallery featuring original artwork from Montana's "Cowboy Artist" Charlie Russell, there's interesting artifacts to see in every corner. There are also currently two special exhibits highlighting Montana during World War I.
Prepping for the next Jurassic Park film installment this summer? Museum of the Rockies in Bozeman delivers a one-of-a-kind dinosaur experience in the Siebel Dinosaur Complex. Housing one of the country's largest collections of North American dinosaur fossils, including 13 T. Rex Specimens, you'll be glad the exhibits are merely bones.
Cozy up at a local coffee house
Sure you've been pounding the caffeine all week, but what about cozying up with a chai latte at your favorite local coffee shop with no agenda or time limit. It can even just be a coffee date with yourself. Just sip your drink, take in the comings and goings of those around you, and breathe easy knowing this peaceful moment will reward you in full for the rest of the day.
Try an indoor climbing gym
Whether you're an avid climber or just looking for a new and challenging activity, an indoor climbing gym is the perfect solution. From Stonetree Climbing Center in Helena and Spire Climbing Center in Bozeman to the Hi-Line in Great Falls and Freestone Climbing in Missoula, there are plenty of gyms to choose from. With most gyms offering shoe and harness rentals, all you need to bring is yourself and a "lets' do this" kind of attitude.
Take in a show
I use the term "show" loosely to include everything from movies and plays to musical performances and other theatrics. Theatres like Grandstreet in Helena and the historic Virginia City Opera House highlight local and regional talent with unique performances you can't see elsewhere. Whether you're taking in the latest summer box office film or a local play, your rainy afternoon will be an enjoyable one.
Visit an art gallery
Taking a leisurely stroll through a local art gallery is the perfect way to stay busy when the weather outside is cold, wet, and downright yucky. Whether its oil paintings, photography, ceramics, or installations, art is meant to be observed, absorbed, and digested mentally. That process takes the time that a rainy day can lend.
Take a brewery tour
As of February 2018, there are 73 breweries in the state of Montana with 12 known breweries in the planning stages. Undoubtedly you've tantalized your tastebuds enjoying beverages from at least a few of these, but why not take a tour to learn how your favorite IPAs and ales are actually brewed.
Visit Lewis and Clark Caverns
While this geologic wonder receives heavy traffic all summer long, it is an ideal destination when the weather outside isn't suitable for much else. Regardless of what the temperature and weather outside is, the caverns maintain a year-round temperature of around 50 degrees. One of the most decorated limestone caverns in the Northwest, Lewis and Clark Caverns' stalagmites and stalactites are a must see or re-see for all visitors to the area.
Mud Puddle photo shoot
Recently my wedding photographer, Garrett Thompson and his partner, Jacquie Smith with Floating Leaf Studios in Helena scheduled a special series of photo shoots appropriately titled "Mud Puddles." Children and families were invited to gather up their rain boots and umbrellas and come, quite literally, to play around in mud puddles while getting their picture taken. The result were some of the most joyful and fun-loving photos I have seen in a long time. Whether you actually hire a professional to do a shoot like this of your own or just take the pictures yourself, I can guarantee you'll end up with photos you won't soon forget.