Come See Author Paul Ulrich Talk About His Book "Montana Stories" At Books and Books in Butte on September 25!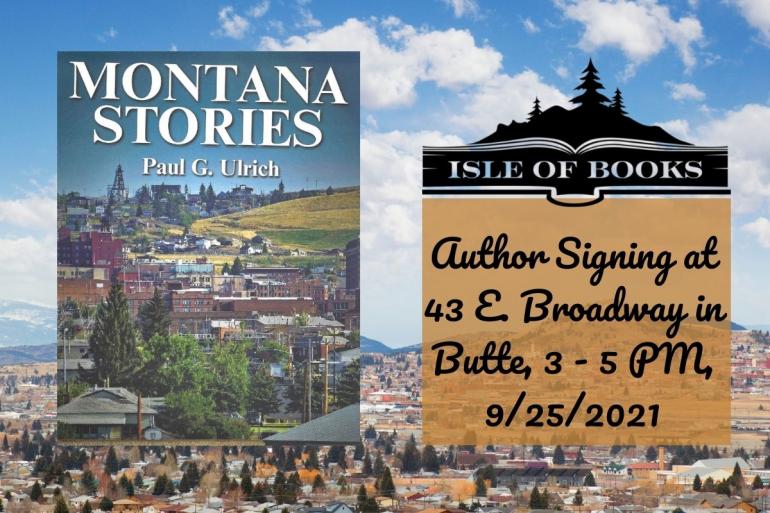 Medellee Antonioli, owner of Isle of Books and Books (formerly Books and Books) in Butte says that about two out of every five books she sells in Butte are about the Richest Hill on Earth. Whether it's the Butte Heritage Cookbook, Jake Sorich's smash hit Cabbage Patch, or classics like Copper Camp or War of the Copper Kings, the city of Butte's desire to learn about it's own history is something she's never seen before. 
"It's really amazing. There's such a sense of community here in Butte - every time someone writes another book about the history of the city, everyone comes in to get it."
To wit, the latest book on the history of Butte is Paul Ulrich's Montana Stories. Ulrich, who moved to Butte with his family when he was seven, aims to set the record straight on the real story of the Copper Kings by telling parts of the story which previous narratives of Butte history haven't focused on, or left vague - most particularly the complicated rat's nest of legal documents left behind by the Copper Kings' litigious battles. Ulrich, who practiced law for nearly half a century, having received his law degree from Stanford, seems uniquely positioned to do so.
Ulrich will be giving a presentation, including a reading of portions of his book, at the new Isle of Books and Books location. The new location, though a work in progress, will provide an apropos setting for Ulrich's discussion of Butte history, as it is itself a historic building in the process of renovation.    
Isle of Books and Books owner Medellee Antonioli and author Paul Ulrich cordially invite you to his reading at 43 E. Broadway on Saturday, September 25, from 3 to 5 pm for 45 minutes of presentation about Butte's history, including a reading, followed by questions, discussion and book signings. Refreshments will be included!
And in the meantime, before the new building is finished, you can still shop at the existing Books and Books location at 206 W. Park St. 
See you there!