Ranch realtors are a special breed. They market and sell a product which many people dream about, but not everyone can afford. Ranch sales are a major segment of Montana's real estate market.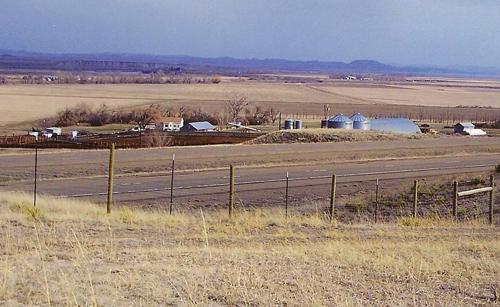 Meet Our Experts
Justin Todd 
Sonny Todd Real Estate
301 West First
Big Timber 59011
406.223.5263
Frank Colwell and Michelle Van Dyke
Prudential Montana Real Estate
P.O. Box 400
Twin Bridges, 59754
406-684-5686
Jane Iten
The Iten Company
170 S. 2nd Street
Hamilton, 59840
406-363-1010
Tracy Raich
Broker/Owner
Raich Montana Properties
1808 East River Rd.
Livingston, 59047
406.223.8418
Craig Janssen
Montana Managing Broker
Live Water Properties
1165 14th Ave, Suite 2A
Bozeman 59715
406-580-5830
First, how do you define "ranch?"  What qualities does a ranch have that buyers are looking for?
Frank & Michelle: Our definition of a small ranch would be one with enough land and resources to support at least 20+ head of livestock  (cattle, sheep, horses, etc.). Quality working ranch properties require a mix of good soils, irrigation rights, climate, and other factors to be attractive to the market.  Water rights are highly scrutinized by Buyers to assure adequacy and reliability. The appurtenance of mineral rights is also an important consideration. Other factors include proximity to markets, schools, and other social, commercial, and institutional amenities. 
Raich: I define the "agricultural ranch" as a parcel of property larger than 40 acres that is self-sustaining by raising crops or livestock. I define a "recreational ranch" as a parcel of property greater than 40 acres which has privacy, wildlife populations, live water resources, and perhaps direct access to wilderness, NFS or BLM lands. 
What has changed most about the buying and selling of ranches over the past five years?
Jane Iten: There has been more movement in the "commodities" type of ranches where profit yield is important; for instance, eastern Montana has experienced steady sales. Also, the ranch market in general has weathered this recession because the people buying ranches can wait out a down period.  You don't see "repo's" of ranches as with residential.
Todd: Five years ago more buyers were looking for the recreational aspects.  Now with the downturn in the economy and the upturn in commodity market, agricultural properties are in strong demand & ag properties have continued to appreciate over the past five years.
Raich:  I'd add that the transaction process has changed dramatically in the past five years. Today there is much greater emphasis on the buyer's due diligence process (mineral rights, water rights, environmental assessments, easements, boundaries, etc.). This process has become more extensive and its outcome has a strong influence on whether the transaction will close or not. Thus, the "AS IS/WHERE IS" deal really no longer exists.
Janssen: Yes, buyers are far better educated.  The Internet has made it possible to access a lot of information.
Where is the demand for ranches coming from?  From what geographic areas?  Who is buying?  Describe the "typical" buyer.
Todd: The energy prices have created new buyers for large working cattle ranches.  There are a lot of buyers who want to invest in ag land that will give them some kind of return, plus long-term appreciation.
Raich: Many investors are considering parking their money in a ranch property as a safe investment during volatile times in the stock market. Others are seeking a legacy property before land values increase in the western markets. We also see demand from buyers who live in urban areas who want to secure a place in an unpopulated area, should a national security or natural crisis arise. I am seeing buyers from Montana, both coasts, and in between (FL, GA, NY, VA, MI, PA, TX, CA, WA); also a small number of buyers from Canada. 
Janssen: Our buyer pool includes high net-worth people from all over the world.  It shifts with the world economy; 10 years ago we worked with a ton of tech buyers; now we spend time with many people from the oil and gas industry.  It is hard to generalize. Most are very nice folks who value the outdoors, wildlife, and the western ranch life style.  
Do you see more or less demand for agricultural and range ranches, or for ranches for sport and recreation?
Todd: Right now it would be more ag land.  The demand for recreational land is down because it has no annual return on investment. It's more of an emotional, personal purchase that a better overall economy helps.
Raich:  I primarily handle ranch properties in the Paradise Valley and Bozeman markets, and see more demand for sport and recreational ranches.  
Janssen: High commodity and cow prices over the last few years have more buyers interested in properties that generate income.
What size ranches are the "sweet spot" for ranch sales?
Todd: $500,000 to $1,500,000 and then it jumps to larger 15 to 100 million-dollar ranches.
Iten:  The bigger the better. In western Montana that is measured in hundreds of acres and in eastern Montana it's measured in thousands.  
Janssen: In some cases, bigger is not better, especially for a recreational property.  There might be more and better fishing on the "right" 300 acres than on another area ranch that is 3,000 acres. 
What are the major trend-lines for ranch sales over the next 10 years?
Frank & Michelle: Ten years is a far distance to speculate or predict in our present economy. Today, sales are definitely influenced by higher ag commodity prices coupled with low interest rates.
Todd: I believe the worldwide demand for red meat is going to keep ag land prices appreciating.  Good irrigated land is also going to be in strong demand.  Demand for recreational properties will continue to increase in the next three to five years.  Real estate is going to continue to prove to be a very good long-term investment in a well-balanced portfolio.
Raich: I expect that large productive ranches that support a long-term sustainable/profitable operation not only will see an increase in demand, but also will trade at strong prices.  In the recreational ranch sector, any property with live water resources, privacy, a protected view shed, and flourishing wildlife habitat will continue be in strong demand. 
Iten: As the economy improves, people will be again looking for a place to "mellow out" so the "comfort" ranches with recreational amenities should be strong again.  My out-of-state clients say they want a ranch not just for themselves, but for their kids and grandkids to experience a place and a lifestyle so very different from home in bigger cities outside Montana.