Shot in Montana: A history of big sky cinema 
Published by Riverbend Publishing, 2016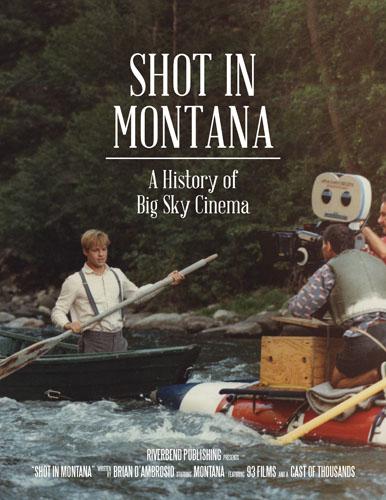 FROM THE INTRODUCTION
Montana is a realistic feast for filmmakers. It is not surprising that Hollywood selected Glacier National Park, as the mythical setting to depict heaven in the 1998 Robin Williams movie, What Dreams May Come. Filmmakers captured the surreal beauty of one of the world's greatest treasures so vividly that critic Roger Ebert declared What Dreams May Come as "one of the great visual achievements in film history."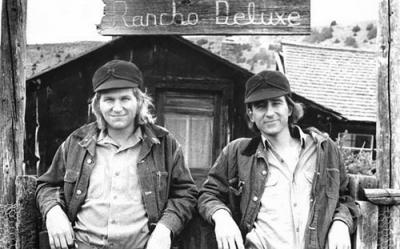 For more than 100 years, production companies have been coming to Montana to capture its elements. From the earliest known 1897 travel promotion film Tourist Train Leaving Livingston to major studio films such as The Horse Whisperer, A River Runs Through It, and Nebraska, Montana has hosted nearly 100 feature films. 
The state is divided roughly into thirds. On one border there is Glacier National Park and three of the five entrances to Yellowstone National Park are in Montana. The east is rolling plains; the mid-section, high plains with isolated, towering mountain ranges, buttes, mesas, pristine river valleys and canyons; and the west is mountainous. In between is the stark beauty of the Missouri breaks and the high desert of Charlie Russell country. Central Montana's also a haven for independent filmmakers whose use of the landscape informs the narratives of thoughtful, introspective films—like Northfork, starring James Woods, Nick Nolte and Darryl Hannah, a film with Biblical undertones involving a young orphan, a hydroelectric dam and — perhaps — Noah's Ark. 
Location sites have been far-flung and varied. Director Steven Spielberg made his first cinematic foray into adult romance in Libby with Always. Montana filled the need for a flaming forest in Spielberg's story of forest fire retardant bomber pilots. For a while, those connected with Always thought they'd always be searching for the right location — it was over a year's time before Spielberg and company finally settled on Libby as the primary backdrop. The dramatic story was enhanced by the 1988 fires in Yellowstone National Park, which provided Spielberg the opportunity to capture footage of an actual fire.
Going-to-the-Sun Road, the 52-mile scenic road that crosses the Glacier National Park from St. Mary on the east side to Apgar Village on the west, overtakes the opening shots of Stanley Kubrick's The Shining. The true Hi-Line, that ribbon of remote land from Fort Peck to Shelby, served as a metaphor for the soul searching done by the main character in the independent film, The Hi-Line.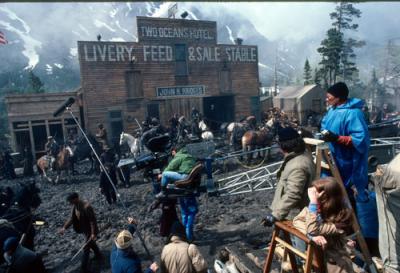 The state has provided scenery for Hollywood successes (The Revenant, Forrest Gump) and some of its most notorious flops (Heaven's Gate, The Missouri Breaks). Oscar winners (Sean Connery in The Untouchables) and future presidents (Ronald Reagan in Cattle Queen of Montana) have read their lines in the state. Montana productions boasts a high rate of Oscar glory, including Thunderbolt and Lightfoot (Jeff Bridges was nominated for Best Actor in a Supporting Role) and Runaway Train, in which Jon Voight (Best Actor in a Leading Role) and Eric Roberts (Best Actor in a Supporting Role) earned nominations for their stunning performances in this story about two convicts who escape into the icy Northwest wilderness aboard an out-of-control freight train.
 "We obviously have the Western atmosphere. We obviously have mountains and snow," said Garry Wunderwald, Montana Film Commissioner from 1974 to 1990. (By 1974, as interest in Montana mounted and more studios were going on location, the Montana Film Office in Helena was organized to woo the filmmakers. Wunderwald ran a one-man show to attract Hollywood to Montana.)
"But we also have wide open spaces, such as Eastern Montana. And we have locations that lend themselves to scenes other than strictly Western. We're trying to overcome the stereotype images and show people that there is more here than cowboys and snow-covered peaks." Wunderwald spent more than a decade convincing production directors in places such as California and the East that Montana isn't too isolated to reach or too cold to work in.
Montana continually allures filmmakers "for the beautiful locations and the Western mystique," said Sten Iversen, one-time Montana Film Commissioner. "People think of Montana when they think of the West. They don't think Idaho or the Dakotas. We have something special, and the film business knows it." It's partly the name, Montana, Spanish for mountain, he said, noting, "It has a nice, rhythmic quality. It's a wonderful handle."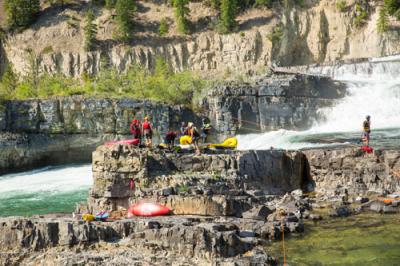 And, of course, the stars can't get enough of the Big Sky State. The glamorous have been flocking to it in droves since the late 1980s. Ted Turner and Jane Fonda once frolicked with the buffalo on his 127,000-acre spread near Bozeman; Jeff Bridges met his wife at Chico Hot Spring in the mid-1970s during filming of Rancho Deluxe and has been a resident for 40 years. When Bridges once exhibited his paintings in Livingston's Danforth Gallery, people drove as far as 125 miles to attend the opening. The curious crowd jammed the sweltering gallery, standing elbow-to-elbow, everywhere except within six feet of Bridges. 
Two longtime Paradise Valley residents included Dennis Quaid (who filmed Everything That Rises there in 1989) and his then-wife, Meg Ryan, who cheered the pig wrestlers at the Park County Fair; Glenn Close, who first came to Montana for a part in The Stone Boy, rode around on a mule at her modest farmhouse outside Bozeman; and Michael Keaton still fly-fishes on the Boulder River, a Blue-Ribbon recreational trout fishery just a few steps from his door. 
 Montana's relationship with film has been sublime, serious and even outright silly. Damnation Alley, a picture about a machine called the "Landmaster" that moves across the United States after a nuclear war, among large cockroaches and scorpions, was shot on Flathead Lake in 1976. Steven Seagal's The Patriot — about a respected doctor who must race against time to find a cure for a lethal virus unleashed by a paramilitary militia leader — received threats from purported militia members. But, ultimately, the experiences of the cast, the crew, the production teams, and the local communities have been overwhelming positive. 
"But what I really like about [moviemaking] is that it hits every sector of the economy," said former Montana Film Commissioner Lonie Stimac, who took over as director of the Montana Film Office in 1990 after Garry Underwald's retirement and filled the position for 10 years. "The companies, they hire locksmiths, they need sanitation people to come out to their sites and clean up, they rent heavy equipment, they rent motel rooms and buildings. And it doesn't leave any damage or pollution in its wake. It's very environmentally friendly."
[Ed. note: This book documents all the films made in Montana to date and provides detailed descriptions plus behind-the-scenes stories. It also offers 120 excellent photographs.  Copyright (c) 2016 by Brian D'Ambrosio.]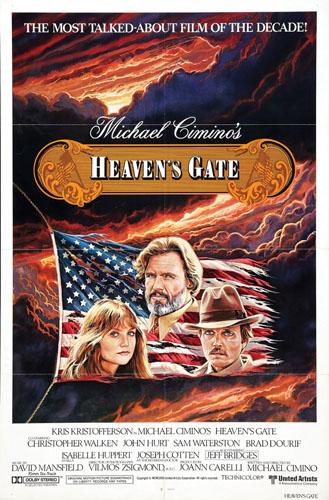 Heaven's Gate, Director Michael Cimino
Action scenes for Heaven's Gate were shot in Butte, Kalispell, and Glacier National Park. Heaven's Gate was a critical flop, yet at the same time it was a real boon to the community. Montana film commissioner Garry Wunderwald found it a mind-boggling experience to watch director Michael Cimino squander money—and the film company left approximately $19 million in Montana.  Michael Cimino, the director, also shot Lightfoot in Montana. In between he directed the Award-winning The Deer Hunter.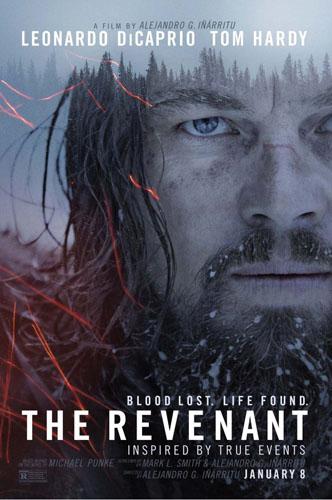 The Revenant, Director Alejandro Gonzalez Inarritu.
As testament to Montana's enduring presence, personality and power on screen, 2016 saw The Revenant secure a number of major film awards. In The Revenant, Leonardo DiCaprio's character, trapper Hugh Glass, endures a harsh winter in the pursuit of vengeance and redemption, and the frigid scene shot at Kootenai Falls sets the stage for the drama that unfolds.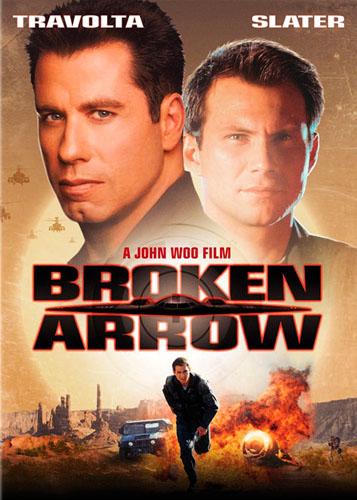 Broken Arrow, Director John Woo 
In the summer of 1995, the film Broken Arrow spent six weeks shooting action train sequences along 40 miles of the railroad's tracks—northeast of Lewistown on Hanover Road. "Broken arrow" is a military term used to describe a nuclear device that is unaccounted for and, in the movie Broken Arrow, two Stealth bomber pilots go from friends to enemies when one of them steals a nuclear weapon and plans to hold it for ransom. Principal actors: John Travolta and Christian Slater. Broken Arrow shot to the No. 1 spot in its opening three days, with an estimated $15.4 million in box office grosses.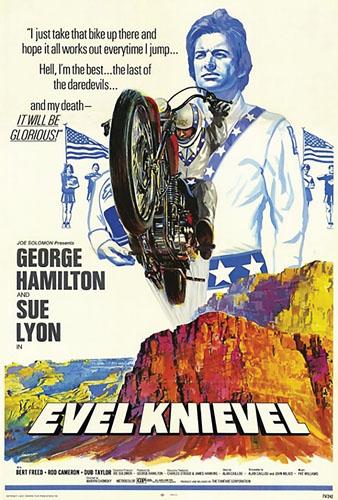 Evel Knievel
Evel Knievel retells the life story of Butte's famous motorcycle daredevil, with George Hamilton playing the role of Knievel. Sue Lyon played his wife, Linda.  Filmed while Evel was recuperating from injuries sustained in a horrible crash while trying to vault his motorcycle over the fountains of Caesar's Palace, the movie covers Evel's life and retains suitable campy charm.