In this nail-biting video, a bull elk charges into the Yellowstone River with a large grizzly giving chase. Perhaps the elk was already exhausted from a long overland chase. Still, the bear seems to be far from running out of energy and is coming at the elk with everything he's got.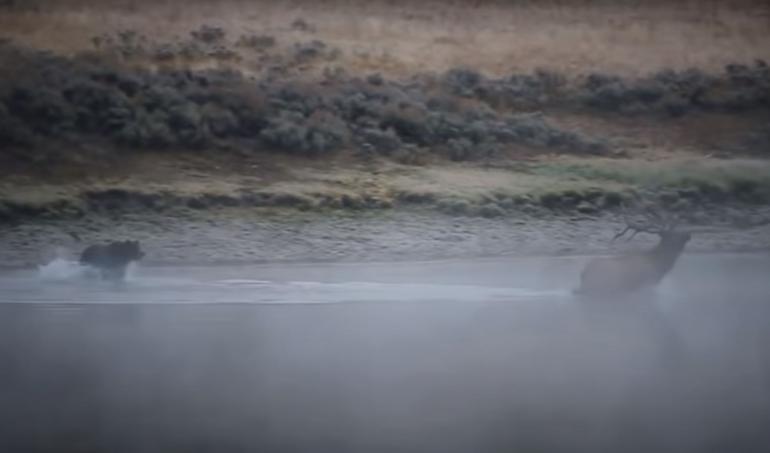 As the elk forges across the river, the bear quickly closes in, and the elk is forced to turn and face the existential threat head-on, using his rack to try and fend the bear off. He only gets one chance, and the lucky grizzly easily slips past the antlers, immediately latching onto the elk's back and clamping down with his powerful jaws. Scientists have estimated that a grizzly bite is powerful enough to crush a bowling ball.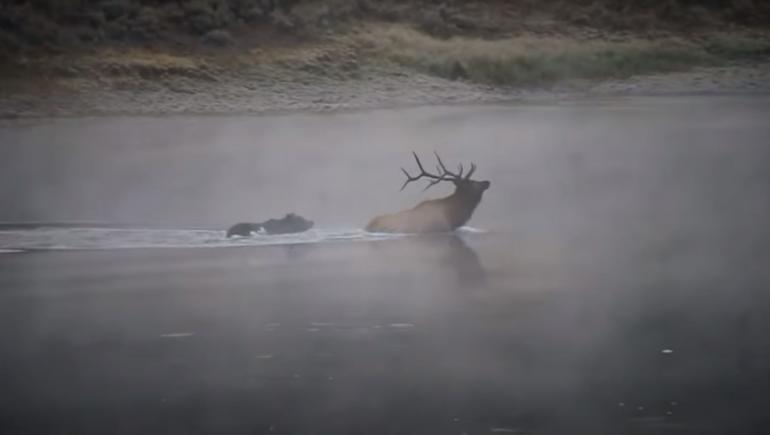 The elk tries to dislodge the hungry grizzly by bull and kicking, but it's no use: the grizzly's death grip is too much. While the elk does manage to land a few head strikes with his antlers, the bear seems completely unfazed. 
The struggle continues as the elk manages to wade into deeper water, at which point, the grizzly flips the elk and landings several bites all over the elk. As the grizzly continues rolling the huge buck in the water, the creature finally gives up the ghost and stops fighting.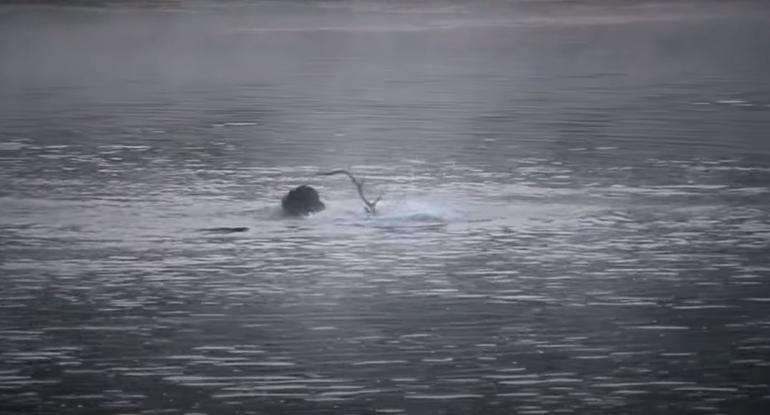 The bear, seemingly exhausted, continues flipping the elk until he manipulates it into a sort of floatation device, breathing hard and resting on the dead elk. Eventually, the pair drift to the shore, and the bear drags his kill to the bank of the river and proceeds to dig in, bulking up for the impending hibernation. 
This is an especially dramatic display of the mighty strength and power of the grizzly. It's also a good reminder of why you should always keep your distance from Yellowstone's wildlife.