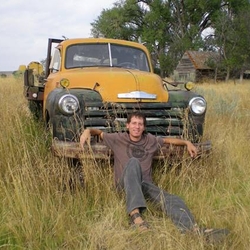 Brian D'Ambrosio is a writer/editor living in Missoula. 
 ********
 ********
Not many put in the effort to create experiences that leave others – and themselves – in awe. Far fewer believe in the power of their own capacity to turn an ordinary life into a human highlight reel. 
It is not the fear of ennui or indifference, yet something else so very insatiable that drives people like Carol Hedges. Hedges recently returned from England with a silver medal from a three day World Cup Taekwondo contest. For three days, she fought at 121 pounds, in a division of 10 women, between the ages 36 to 45.
Competition was formidable: 1,650 combatants from 46 countries. At 45, Hedges was the oldest in her category and to qualify for Team USA she had to compete year-round against women of all ages, a true test of her abilities.
Hedges missed the gold medal by one point, losing to a woman from Belgium with a smart, defensive fighting style. The elusive Belgian got ahead early on points, scrambled around more like a marathoner than a martial artist, and steered clear of Hedges. (Standing kicks, punches and jump kicks are all tallied on the point scoring system. To fight for gold, fighters battled without chest protection for two rounds, three minutes in length, with a single minute of rest in between.)
The lone point separating gold from silver was surprisingly inconsequential, for whether she'd won or lost Hedges had already achieved her goal – and, in the process, greatness. On the flight back home, the sense of elation was so thick that it overtook Hedges. 
"It was an honor for a number of reasons," says Hedges. "It was an honor to have my mom there. It was a blessing and an honor for me to be able to be there to represent the United States. It was huge for me. I've come back with lots of knowledge."
For Hedges, the experience validated a long career of reddened faces, solid contact, and the deep thump-thump of steady punishment. "I've come full-circle in my fighting career," says Hedges. "I started out in Taekwondo in 1992. Going to the World Cup, it's been a lifelong process, a road of personal journey and preparation. That was my last fight."
Thick and solid, with a sharp set of fighter's eyes, Hedges is proof that the starting point of all achievement is desire. The Missoula native has battled as a kickboxer (3-0), and was a professional boxer for seven years (17-4), even fighting on a George Foreman undercard as part of an exhibition bout; she returned to Clinton, where she attended grade school, to open her own martial arts studio called "Spirit Tae Kwon-Do."  At slightly more than 5 feet tall, she is a self-defined aggressive fighter, a tough gal who likes sparring and the grit of training, the taped hands, the exhaustion of pushing herself, of battling through the pain of broken bones and bruises. Yes, she will miss all these things, but she has no problem walking away from competition, to better focus on her gym, her students, and other personal goals.
"Absolutely, I'll miss it. It's been my life. I'm a fighter. I love it. That's my heart. It's who I am."
Hedges isn't a natural-born fighter; a series of personal problems two decades ago pushed her in that direction. She came to the realization that if there was no struggle, then there would be no progress.  Yet, it was the chance meeting with Master (Fabian) Nunez, a world champion kickboxer, in a Texas gym that galvanized the fighting sentiment. "When I first walked in there, I was nervous, meek and self-conscious. I realized fast that I liked hitting the heavy bag, liked releasing my frustrations in a positive way."
Since then, she has compiled a long list of accomplishments, including a regional boxing championship in 2004 and a 3rd Degree Black Belt (2010). Her heart, however, is rooted in the tiny town of Clinton, Montana, and the kids in the community need her, her work ethic, and her studio; focused on the spirituality and intellectuality of the martial arts, Hedges provides a structured outlet that teaches pupils the tenets of self-discipline and  self-respect, and reverence for the sanctity of their own bodies.
As an instructor, Hedges is a good example of how change brings opportunity and that we all have big changes in our lives that are more or less second chances.  
"Taekwondo has made so many changes in my life," says Hedges. "It has made me a strong, strong person. The journey was life-changing. I want to teach kids that they have control of their own destiny."
Pablo Picasso once said, "Only put off until tomorrow what you are willing to die having left undone." Carol Hedges' path has been marked not only by perseverance and learning, but a commitment to setting goals and not sacrificing tomorrow for the lethargy of today.
Any change, even a shift for the better, is always escorted by drawbacks. Change is indeed inevitable, and fresh phases and stages of life come and go for a reason. Recognizing them for their inherent truth – which Hedges has – is the key. We learn, we achieve, and we transfer our resources and counsel to others.
"I'm totally content with that part of my life – the competition part," says Hedges. "It's time for me to share my knowledge with my students now. It's time to move on."