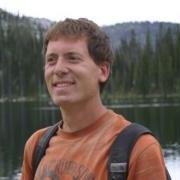 Brian D'Ambrosio is a writer/editor living in Missoula, Montana. D'Ambrosio is the author of more than 300 articles and five books related to Montana history, people, and travel. 
At 85, Bob Newhart is still a bundle of nerves prior to a performance. Before the curtain is slung wide open, there are pangs of insecurity.
"I always have the jitters," said Newhart, who performs at the Mansfield Theater in Great Falls on Thursday, November 13, marking his first ever appearance in Montana. "If it is six o'clock and I'm going on at eight, I am pacing around, and that's what I do. I've done it since the first day and I'll be doing it until the day that I can't do it. I'm a pacer. I pace. There is such an adrenaline rush before a performance."
Born in 1929 in Oak Park, Illinois, Newhart's early jobs included pinspotter at a bowling alley, delivery runner at a meat market, as well as advertising copywriter for Fred A. Niles, a major independent film and television producer in Chicago.
"I had a degree in accounting, and I came out of the Korean War in 1954. I worked as an accountant, but that was not meant to be. They had been offering me a promotion to Poland Springs, Maine. I decided that that was not going to be my life. I had a friend in the advertising business, and I worked six months as a copywriter."
While working at the ad agency, Newhart and a co-worker would make long, indiscriminate phone calls to one another throughout the work shift. They recorded the phone calls as audition tapes for comedy work. The friend lost interest; Newhart, on the other hand, continued doing the phone calls solo – a routine that would in due course become indispensable as a stand-up bit. In 1959, a Chicago disc jockey heard his material and introduced Newhart to the chief of talent at Warner Brothers Records.
"That disc jockey was a man named Dan Sorkin," said Newhart. "Dan Sorkin was not your typical disc jockey, he was more of a stream-of-consciousness thinker, with a great sense of humor. I always felt like I had a creative way of looking at things. I used to listen to "Bob and Ray" and their radio show, and I would have considered it a successful life to have written for them. The nightclubs took a chance on me, a guy who never did standup, and all those things happened."
Warner Bros. signed the 30-year-old accountant to a contract based off of his recordings. Newhart couldn't predict whether his act – signified by politeness, orderly behavior, playful intellect, and a strong sense of convention – would have longevity.
"I figured that I would try it for a year," said Newhart. "If it didn't work, at least I had the satisfaction of knowing that it didn't. One year turned into two, two to three, and three to four, and it always held promise. I'd work part-time jobs, never pretending to be there long. I worked at the Illinois Unemployment Compensation Board behind the counter and at department stores. I couldn't spend the rest of life wondering if I was any good, I had to find out. I kept thinking that it would be good to give it another three months or six months."
The Button-Down Mind of Bob Newhart blended the comedian's sense of awareness with silly situations.   Button-Down was the first comedy album to reach No. 1 on the Billboard chart, even edging out Elvis Presley's 1960 album The Sound of Music.
The rest of it – the variety shows, the sitcoms, the hundreds of standup and evening performances – is television history.
It's self-evident that the culture of television has changed – some might say devolved or coarsened – since Newhart made his first network television appearance on the "Jack Paar Show" in the early 1960s. Attention spans have shrunk and the micro-celebrity "look at me" culture of people fretting about themselves and their Facebook status fermented. Newhart keeps a broadminded attitude when evaluating these changes.
"When I was playing in 1967, "The Driving Instructor" skit used to run around nine minutes. Now it's bang, bang, bang. Nine minutes went down to six. Six minute routines went down to four minutes. When I was doing the show, we would take a minute to set up a joke and it was well worth it. Today, you can't take a minute. It is 15 seconds and you have to have another one. When I was working on "The Big Bang Theory," I was worried that I was holding up the show, because my delivery is different than the timing of the show. I wanted them to be very much aware that their pace was different than my pace – and that's a reality. But that's a reflection of what people what. And they are the ultimate decider."
Newhart said that adaptability is still a necessary.
"I still totally feed off of the audience," said Newhart. "There are certain lines you use or don't use depending on how soon they react. They are your sensors. They tell you when to speed it up or slow it down, or if you should do or don't do a routine. There is a presumed certain intelligence in my material – and a presumed intelligence in the audience."
Newhart's comedy is a highly witty design – and in large part an act of spontaneity. What situational gags will he tailor to the crowd in Great Falls, if any?
"A lot of it comes at the last minute, so I won't prepare anything about Montana just yet," said Newhart. "I have never been there and I've played just about every state, except Montana, and I don't think Idaho. I have heard a lot about what it looks like."
Newhart said that one of the addictions of comedy is that it is dangerous.
"It's the danger of it that I love," said Newhart.  "Walking on the stage, it's like a scene from "The Deer Hunter," with Christopher Walken, and they are spinning the cylinder, with the shell in the chamber. That's part of the reason I do it. Would I play if there were a guarantee that all of the houses would be full and all of the people would laugh? I wouldn't take it. The danger is in performing every night under different conditions."
Comedy is an amusing game, and Newhart proves that it can be played with elegance, that an entertainer can ensnare a crowd without behaving vulgar, impolite or rude.
"I was never into shock just for shock value," said Newhart. "I was never into material just to hear a gasp from the audience. I do agree that anything that happens to you is comedy. But I worked clean, and there were temptations to break away and get into shock. It never felt comfortable, though. Those forays just weren't satisfying and I never derived a satisfaction from that. I am glad that the audience has a good time without my having to have referred to that.
"But I have no problem with others doing it. Richard Pryor was a seminal comedic influence of the past 50 years. I never considered someone like Richard Pryor shocking, because there was a Mark Twain-ish concept to his work." 
A life that is empty of purpose generally stays a life that is empty of purpose, regardless of age, geography, or socioeconomic status. Indeed, Newhart doesn't believe in a long, comfortable retirement, only a long, comfortable purpose.
"I can't say that I'm really tired of making people laugh, or say that I hate making people laugh," said Newhart, who lives in Los Angeles. "I can't imagine thinking that. I have no hobbies. I have no other plans. The alternative is a dark room on Sunset Blvd with someone coming into the room turning on re-runs of "The Newhart Show." That's not my ideal."
Newhart fell in love with the sound of laughter and he is indebted to it. He appreciates the world – and as a comedian he has always strived to involve himself with it and not stand aside from it; he is quick to point out that the audience is the experience.
"I will be changing plans in, say, Denver, and invariably someone will say, 'thank you for all of the laughter.' And I will answer, 'it's my pleasure.'"