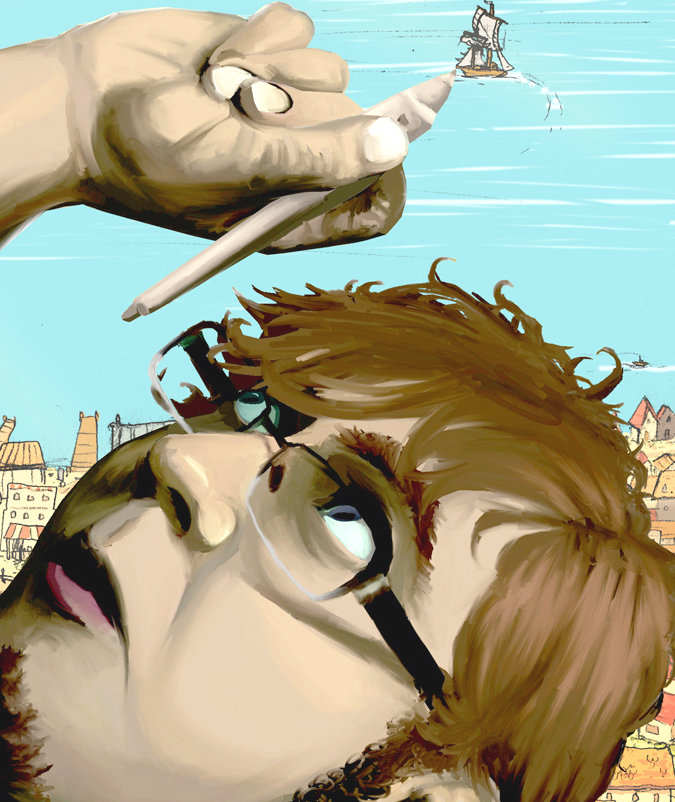 Kyle Ploehn is an artist, illustrator and writer living in Billings Montana. He likes to spend the few hours he isn't painting hiking the mountains of Montana.
The first part of a series of owls painted in the style of scratchboard illustration. I continue to explore my fascination with owls in this piece and push the acrylic medium in different ways. These images are almost ghosts, fragmented memories of great birds in search for something lost in time. I've always been a fan of haunting, misunderstood ghost stories of displaced people always searching for the ones they lost. I kind of feel that stories like that are fading, replaced by more crowd pleasing horror ghosts and reality shows of ghost hunters. So my owls are lost ghosts searching for the misplaced sense of wonder in the unknown.
The original is still available, an 18x24, framed for $650.
8x10 matted to 11x14 prints are available for $45. Contact me at [email protected], if you're interested in purchasing a print. Or stop by my website at http://kyleploehnart.com