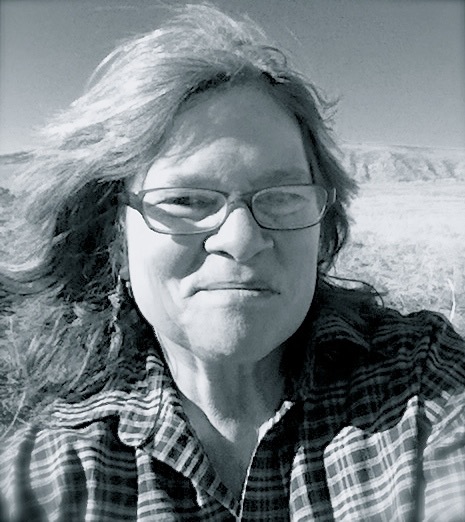 Jenna Caplette migrated from California to Montana in the early 1970s, first living on the Crow Indian reservation. A Healing Arts Practitioner, she owns Bozeman BodyTalk & Integrative Healthcare. She says, " Health is resiliency, a zest for the journey. It's about coming awake to the joy of being alive. As a practitioner, its a privilege to facilitate that healing process, to help weave new patterns of health & well-being. " And by the way, healthier, happier people help create a healthier, happier world.
Did you know that about 20% of digital images that have been taken have been lost because they were not properly saved, backed-up and printed? Don't lose your Spring Break images!
To prevent that, get them off your camera onto your computer, an external hard drive, or both.
The best way to transfer your images is to use a card reader, It's healthiest for your camera, memory card and your computer. If your camera uses an SD card, check to see if your computer has a built in SD card reader — many newer computers do. If not, or if your camera takes a CF or another type of memory card, you can purchase a card reader that connects via USB.
If you prefer to transfer images directly from your camera, just be sure its battery is fully charged or use an AC adapter. You can drag and drop the image folder from the SD card to the drive in which you'd like to save. Or, use programs like Photos, Windows Live Gallery, or Adobe Lightroom to import, save, and organize your photos.
To do all of this in a way that extends the life of your camera's memory card, follow these tips:
Turn the camera off before inserting or removing the card.
Never remove a card from the camera or turn the camera off while it is attempting to access images for you to view on the LCD, or while saving them to the card.
Don't force things. A card should smoothly fit into the slot. If you manage to load your CF card backward it can bend pins, a costly repair.
Protect your cards from dirt, static, and moisture. Explore the many options for storing your memory cards to help keep them safe.
Only use your camera to delete images after you've loaded them onto your computer or external hard drive. Make sure they are saved in more than one spot, then you are safe to FORMAT the card. Do not delete them one by one. Formatting can be done by going into the tools or setup menu on your camera. This deletes everything and that's good for the card. Think of it like removing the liner and garbage from a garbage can rather than just smashing the garbage down so that it takes up less space, and putting a new liner over it.
Remember where we started? Too many digital images are lost because they were not properly saved, backed-up and/or printed. To prevent that happening with yours, you should have THREE copies of every image you take: one on the computer; one on archival media, like a CD or a USB drive, stored in a dark dry place; and a third stored far enough away from your home that in case of a natural disaster like a flood your images will still be safe.
One of the easiest ways to take care of the off-site storage is to use an online service or "The Cloud." Some companies charge a fee for storage. The online storage through f11photo.com offers some for free with upgrade options for more storage. In order to preserve image quality, make sure that you can upload it in full size.
In the days of film, getting images printed was what people did. With digital, it's easy to forget the wonder and beauty, the ease of sharing printed photographs. Choose your best images and print them. Don't wait until you have time to edit them. Write descriptions in a photo album while all the detail of who, what, when and where is fresh.
Getting organized can be intimidating if you have thousands of images. Start with those you take now, then work your way through the backlog as you can.
Create a system for naming folders for saved images so you can easily access them after the fact. For example, if you took a trip to Yellowstone National Park in July of 2015, you might name that folder: Yellowstone0715. Having a system in place assures that when you add more photos, you'll be able to find them. Also "tag" and name the images themselves. It's easier to start out with good organization than to go back and retro-fit. Whatever system you use in your computer, label your CDs or USBs with the same name.
Recap:
Take care of your memory card. Organize your image files. Download them immediately and make sure they are backed up in at least 3 different locations and different forms of media.
When it comes to digital, stuff happens. Having safe back-ups and physical copies of your image makes all the difference.