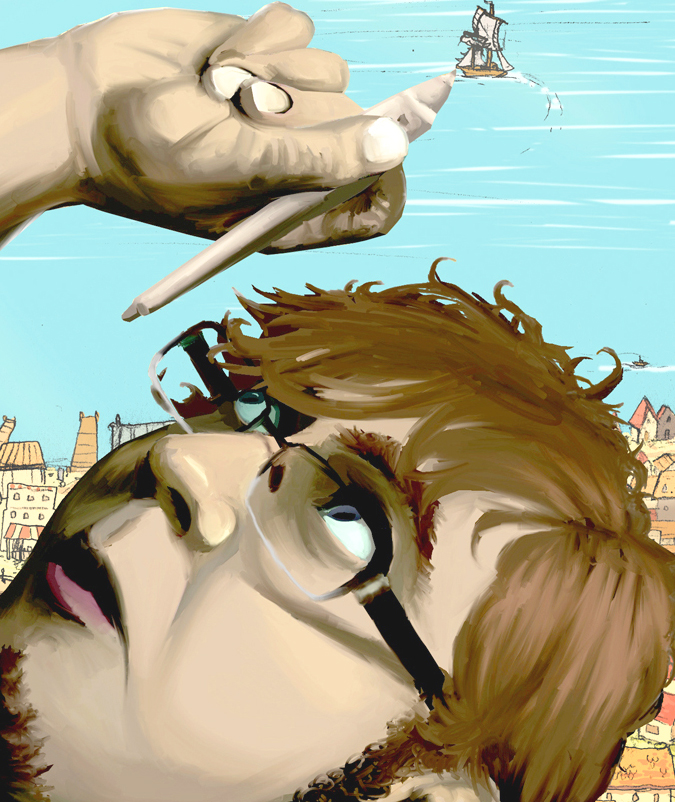 Kyle Ploehn is an artist, illustrator and writer living in Billings Montana. He likes to spend the few hours he isn't painting hiking the mountains of Montana.
Fishing and Painting are very similar acts when you think about it. Both require immense patience, both look to the casual viewer as if you're not doing much of anything, and both are a reward in of themselves to those who are masters of their craft. Also neither is a very consistent way to put food on the table, and they both can be very messy. Especially the way I paint... and fish...
Under the Stillwater 2 was another labor of love, which might have gotten done quicker had I not had to go out and 'research' fishing so often. In fact, it wasn't until I got cooped up for the winter with a show breathing down my neck that I finally finished it. You see, the adage holds true. Even artists would rather be fishing.
The original is available framed for $1,200.
8x10 matted to 11x14 prints are available for $45. Contact me at [email protected], if you're interested in purchasing a print or visit my website http://kyleploehnart.blogspot.com