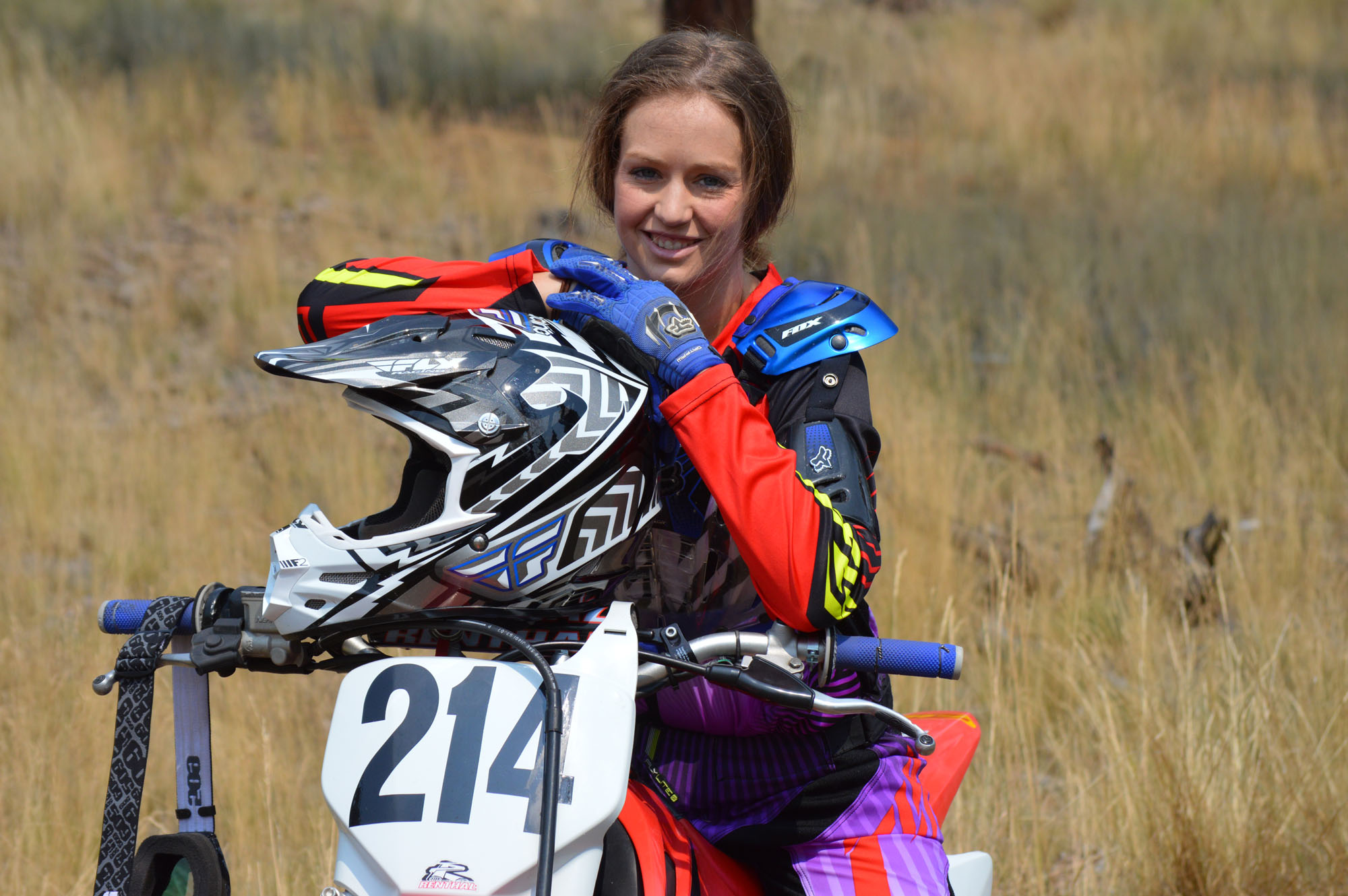 Lacey Middlestead is a Montana native and freelance writer currently living in Helena, Mont. She loves meeting new people and helping share their stories. When she's not busy writing articles for newspapers like the Independent Record and Helena Vigilante, she can usually be found indulging in her second greatest passion–playing in the Montana wilderness. She loves skiing and snowmobiling in the winter and four wheeling, hiking, boating, and riding dirt bikes in the summer.
After 16 months of planning, crafting, scouring wedding blogs and Etsy, and agonizing over every detail of my wedding, you would think Christmas decorating would be the very last thing I'd want to do. And truth be told, it has been…up until a few days ago.
Last Saturday, I was being particularly grouchy due to having so many things on my to-do list and not nearly enough time to complete all of them. I'd was just about ready to swear off celebrating Christmas at all this year simply because it seemed like too much of a hassle. And I felt terrible for feeling that way since it will be my first Christmas with my husband. But thankfully, one little outing to the woods started turning it all around for me.
Andy knew I'd been feeling down lately so he suggested we finally take the time to go cut down our Christmas tree. We had just got done playing hockey and I was all sweaty and gross wearing baggy sweats with my matted hair weaved into a loose braid. All I wanted was some lunch and a shower! Tromping through the snow to cut down a tree was the last thing I felt like doing at the moment. But I conceded after looking at Andy's hopeful face and remembering that I had truly wanted a real tree again this year with it being our first Christmas as a family.
After grabbing Andy's chainsaw and lacing up our snow boots we headed west of town towards Priest Pass. We had only driven up the road a few miles when Andy pulled over and we began our search. For someone who didn't feel like tree hunting in the first place, I sure became picky when we started looking. Andy probably would've cut down the closest tree to the truck and called it a day. But I was looking for something more. We were never going to have a first Christmas again as husband and wife and I wanted to perfect tree to celebrate with. After weaving in and out between different crops of trees for what felt like forever, I finally pointed to the one I wanted with my snowy mitten. After a swift slice through with the chainsaw, the tree was officially ours. I was starting to feel excited for Christmas finally….and the feeling only continued to grow upon getting the tree home.
Once the tree was propped upright in its stand and Andy wound a few dainty strands of lights around it, I finally saw it for what it was—the saving grace that restored the Christmas spirit in me. Once I saw it lit up, I started rummaging frantically though the rest of our box of Christmas decorations. I draped our poinsettia emblazoned tree skirt around its base and placed my stuffed Rudolph and light up Snoopy figurine right down in front. While Andy and I didn't have any ornaments of our own to further decorate the tree with, my mom graciously and surprisingly later gave me a box filled with dozens of ornaments she had bought me over the years. While they had always adorned my parent's tree, she passed them on to me this year to decorate my new family tree. Each and every one of them holds a special memory to me and I lit up inside a little more as each one was hung on the tree.
And the decorating didn't stop there. One of the only decorating traditions I've developed since living on my own is hanging cut out paper snowflakes from my kitchen ceiling. And even after several years of doing it, they still bring a smile to my face whenever I walk in my house at night and see them dangling and swaying up above me. It's such a simple decoration but one that I feel holds real magic. Andy might describe our kitchen now as "attack of the snowflakes" but I think it adds a wonderful touch to our home.
On the coffee table in our living room I draped an absolutely gorgeous white, green and red patched Christmas quilt that Andy's mom sewed for me several years ago. I swear she could throw a quilt together in one day if she had to with how natural sewing comes to her. I, on the other hand, can barely sew a button on a pair of pants, so I appreciate every single stich and patch of cloth that went into it. It is a true work of art and I wait all year for Christmas to display it.
Once I had all of the decorations set out, we turned off the lights and just stared at our glowing tree throwing a masquerade of colors up on the ceiling. It was a truly beautiful sight. Our home may be small and humble right now, but it is alive and well finally with Christmas cheer.
Life seems to be such a hectic mess for everyone these days. Sometimes it really is a struggle to find the energy and joy inside to celebrate magical holidays like Christmas. But by clinging to even the smallest piece of why we've always loved that holiday, whether it be tree hunting, decorating, baking, attending Midnight Mass, or simply being with loved ones, we will always find our way back to our Christmas spirit and wonder how we ever could've lost it in the first place.