Fri, August 03rd
Sat, August 04th
Sun, August 05th
ALL DAY
Bozeman, MT
SOUTHWEST MT
The Sweet Pea Festival is an annual three-day festival of the arts in Bozeman, Montana, which starts on the first Friday in August following a week of community arts events.
The Sweet Pea Festival is committed to its mission statement of "promoting and cultivating the arts." We strive to evaluate ourselves and create a new masterpiece for you each and every year. Our dedicated team of 400+ volunteers runs and organizes this event with a professionalism and generosity that shines through in each event. 
Sweet Pea is a non-profit organization. All the money raised above what is needed to operate the Festival is given back to the community in the form of grants for the arts, art education, arts organization sponsorship and special projects in the Bozeman area. Sweet Pea is run and organized by volunteers and is able to operate the Festival through its admission and merchandise sales. We welcome you and invite you to enjoy the next Sweet Pea, A Festival of the Arts! As you enjoy the event, consider joining us as a volunteer!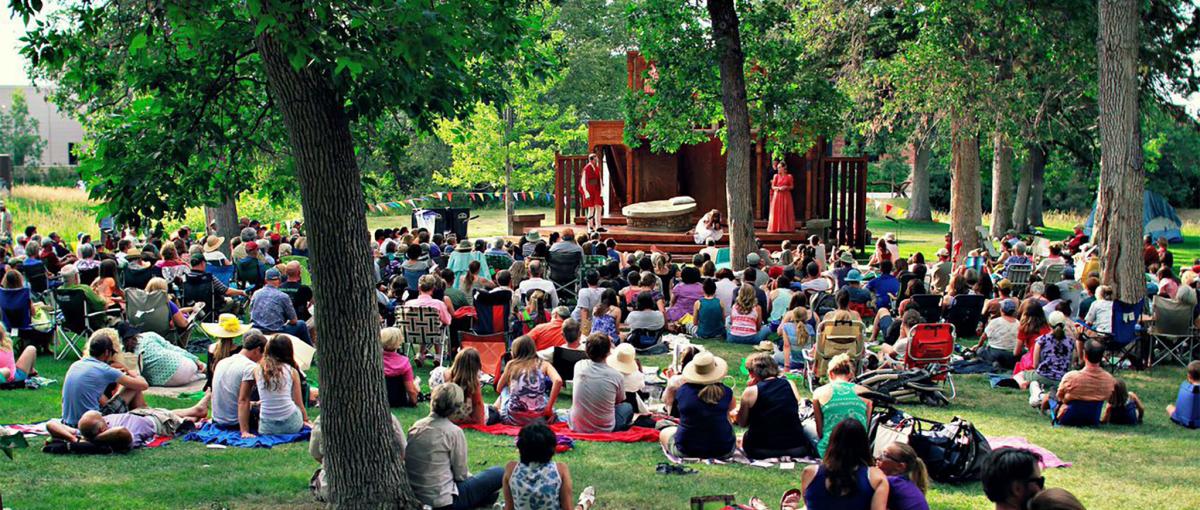 ––––––––––––––––––––––––––––––––––––––––––––––––––––––
SWEET PEA FESTIVAL'S 2018 MASTER SCHEDULE 
ONLINE WRISTBAND SALES START IN MAY 2018.  OUTLET AND OFFICE SALES START IN JULY 2018 – STAY TUNED FOR MORE INFO!
SWEET PEA FESTIVAL WEEK IS TUESDAY, JULY 31ST THROUGH SUNDAY, AUGUST 5TH
––––––––––––––––––––––––––––––––––––––––––––––––––––––
2017 SWEET PEA WEEK'S EVENTS SCHEDULE 
View/download PDF of 2017 master schedule >
JULY 14TH – SEPTEMBER 1ST, 2017
•  Sweet Pea Juried Art Show,  Daily – Emerson Center for Arts & Culture
TUESDAY, AUGUST 1ST, 2017
•  Sweet Pea Chalk on the Walk, All day event – Main Street
Chalk will be handed out from 9:30-10:30am in the Jacobs Crossing lobby at 424 E Main St. and in Downtown Businesses with a Chalk on the Walk poster in their windows.  Look for professional chalk artists Bill Spiess & Raquel Mayer in front of US Bank!  (Bill will also create a work of art on Saturday 8/5 in Lindley Park.)
WEDNESDAY, AUGUST 2ND, 2017
•  Sweet Pea's Bite of Bozeman, 5:30-8:30 pm – Main Street
•  Bozeman Running Film Festival, 8:30-10pm – Main St. & Bozeman Ave
THURSDAY, AUGUST 3RD, 2017
•  Music On Main – sponsored by Sweet Pea, 6:30-8:30 pm – Main Street
•  Film:  The Seeker – 8:30-9:30pm – Ellen Theater
SATURDAY, AUGUST 5TH, 2017
•  Sweet Pea Run, (10K) 7:15am & (5K) 7:25 am – Main Street
•  Children's Run, 10:00am – Main Street
•  Sweet Pea Parade, 10:05am – Main Street
Festival Weekend Activities (Lindley Park – Admission wristbands required)
FRIDAY, AUGUST 4TH – SUNDAY, AUGUST 6TH, 2017
•  Bike Valet/Hospital Parking & Shuttle, FRI 3:30–11pm • SAT 9:30am–11pm • SUN 9:30am–7pm
•  Festival Gates Open, FRI  3:30pm • SAT  10am • SUN  10am
•  Arts & Crafts Booths FRI  4PM–8pm • SAT  10am–8pm • SUN  11am–5pm
•  Festival Merchandise Booth FRI  4pm–9:30pm • SAT  10am–9:30pm • SUN  10am–4pm
•  Festival Food Concessions FRI  4pm–9:30pm • SAT  10am–9:30pm • SUN  11am–5pm
•  Beer & Wine Garden, FRI 4-9pm • SAT 12–9pm • SUN 9am-4pm
•  Children's Activities, SAT  12–3pm • SUN  12–3pm
•  Adult Painting Workshops, SAT  12:30–2:30pm AND 3:30-5:30pm – Sign up 30 minutes prior to workshop time
•  Flower Show, Contest FRI  11am–2pm • Designing with Sweet Peas SAT  2–3pm • People's Choice Announced SAT from Main Stage –  about 7pm
•  Music, Dance, Theatre & Family Stage Performances, FRI  4pm–10pm • SAT  11:30am–10pm • SUN  11am–7pm
•  KMMS Live Broadcast – Elle Fine and Sunday Morning Brunch, SUN  • 9am-Noon
For detailed performer descriptions, visit our On Stage page.
View: 2017 Schedule of Events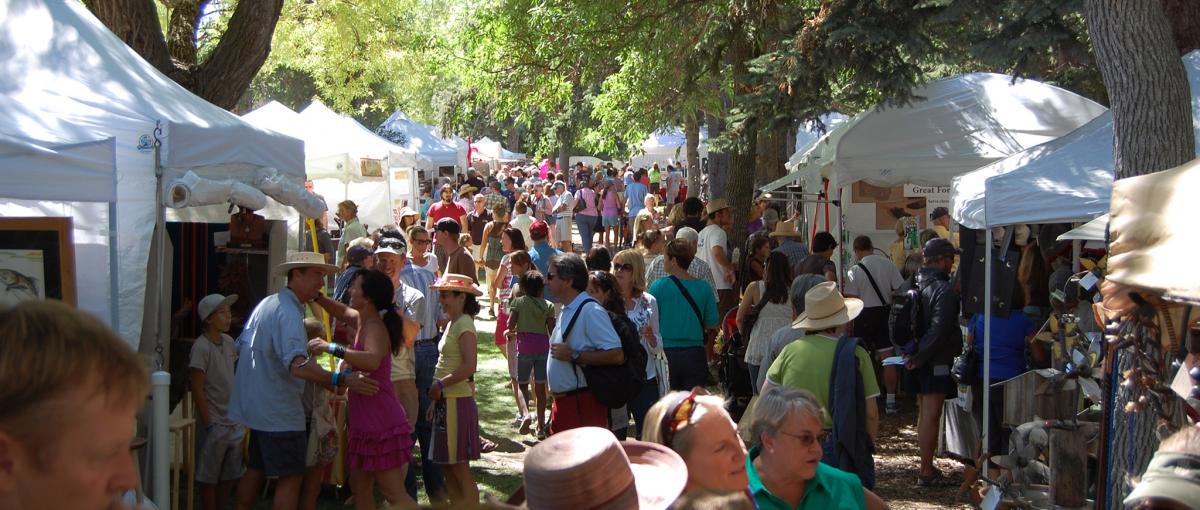 ARTS & CRAFTS
Come browse the creations of over 100 arts & crafts vendors.  Located under the shade of the pines in Lindley Park our juried show attracts artists from the Gallatin Valley and beyond… More »
CHILDREN'S EVENTS
Sweet Pea's children's activities are an opportunity to release the budding artist from within your child! More »
SWEET PEA PARADE
The Sweet Pea Festival Parade is one the largest and most popular parades in the state of Montana. The Sweet Pea Children's Run will kick off the parade of colorful floats featuring this year's theme: "Back to Our Roots." More »
BITE OF BOZEMAN
Join us on historic Main Street in downtown Bozeman to enjoy the food and drink offerings of over 40 area restaurants and food vendors… More »
OTHER EVENTS
Read more about the Sweet Pea Juried Art Show, Chalk on the Walk, and the Flower Show… More »
––––––––––––––––––––––––––––––––––––––––––––––––––––––
CONTACT INFO
Email:
Website: 
http://www.sweetpeafestival.org