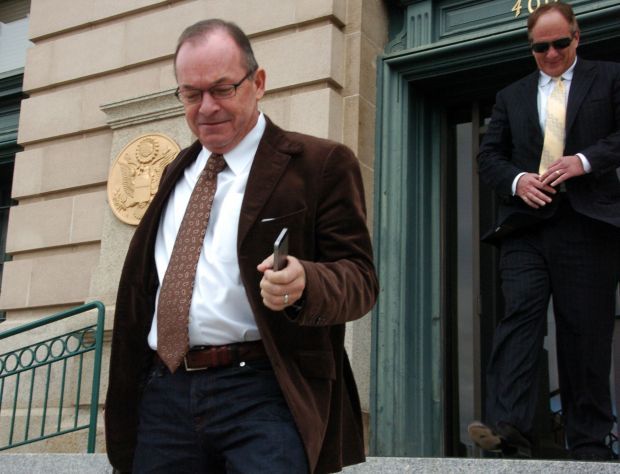 Tim Blixseth, the one-time billionaire who hosted parties in which famed chef Wolfgang Puck was flown in to prepare lavish meals for luminaries such as Bill and Melinda Gates, is living a much simpler life these days.
Now an inmate at the Cascade County Regional Detention Center, the embattled businessman, former lumber baron, real estate developer and songwriter spoke to the Great Falls Tribune in an exclusive interview about his incarceration since April 20 for civil contempt of court (he emphasized the "civil"), his battles with the justice system and a long list of wrongdoings that he says have been perpetrated against him.
Blixseth, 65, founder of the Yellowstone Club in Big Sky, entered the room in orange jail garb. He wore a long-sleeve, long-john top underneath his short-sleeved shirt. Rather than rubbing elbows with the rich and famous, he spends 23 hours a day in solitary confinement in the county jail with one hour a day in which he said he can shower and make contact with the outside world via phone. He's a high-profile inmate and kept away from others.
His cell, which he estimates to be 66 square feet, is a far cry from the 13,600-acre Yellowstone Club, where, according to some news reports, he reigned as a self-proclaimed "benevolent dictator."
MORE>>>Billings Gazette