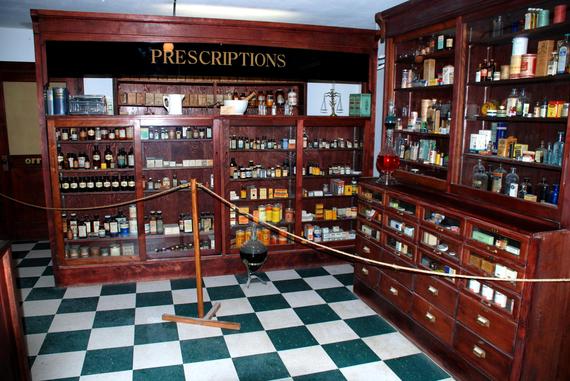 Built primarily to serve as a major railroad center, Havre is the largest city on the Hi-Line of Montana. Incorporated in 1893, it's a community that was instrumental in the harnessing of the Wild West. Indeed, there are many voices telling multitudinous stories in this old rebellious railroad town.
A century ago the picture here was profoundly different: Railroaders and bootleggers, mountain men and cowboys, living midst common violence, with barrooms and saloons as the stage and marker of tested manliness. Close your eyes tightly and it's almost as if you can taste the city's rambunctious past.
Throughout the decades much of old Havre has been razed or fallen into utterly unrecognizable disrepair. One preserved piece of evidence testifying to the city's unique history, however, is still very much apparent.
On this slate-gray November morning, small, lustrous grids of purple colored squares can be seen embedded in the sidewalks of Havre's downtown area -- a short six-block section enveloping the north side of the city. At one point, these "skylights" -- transformed purplish over time due to the sun's frenzied rays -- supplied and controlled the ebb and flow of illumination for the underground city built below more than one hundred years ago. Throughout its history, this underground expanse has been host to riotous debaucheries, including a bordello, a Chinese laundry mat, a saloon, a drugstore, at least three opium dens and rooms used for smuggling alcohol during Prohibition.
MORE>>>Huffington Post