To all those women who receive beetles, fish scales, turkey feathers, squirrel tails, and dandelion bouquets for Mother's Day…This one is for you.

As my little rugrats get older…I cannot help but think of how lucky I am to be living this lifestyle.  The lifestyle of daily fresh air, fish hooking, antler finding, hunting for every critter imaginable, and a great love for the outdoors, this is more than I could have ever asked for.  I cannot imagine being a child and growing up on crowded city streets, a city full of strangers and the only animals you see are in a zoo.  
Kindly, no thank you. Yes, this life is not pristine and full of crisp white tailored shirts, or crisp white anything for that matter. Let's be honest, the white would be covered in mud and grass stains in the blink of an eye.  Well…I guess there is snow…COLD, white and pristine.   I will take it!
Yes, I spend the majority of my time spraying stain remover on my kid's clothes, catching the bugs that my son lets loose in the living room and cleaning up muddy boot tracks across my kitchen, but I would not have it any other way.  
I love that my little barbarians beg to go fishing, enjoy sitting in the turkey blind and love eating elk burritos for dinner in their tree fort.  I love that their favorite color is CAMO.  I love that they would rather go on a walk to look for bugs than watch TV.  I love that my living room has a full sized tent set up at all times for "camping". I love that at the end of the day, after bath time, the tub is full of dirt.  
So for today, I will ignore those muddy boot tracks, the grass stains and sit here, eat the caramel roll that the outdoorsman bought this morning while out on a 5 am scouting trip with our son, with a grasshopper in my hair and my beautiful vase of weeds sitting on my table. 
( I must mention though,  this caramel roll tastes a bit gritty…come to find out there was a critter in the field, the brakes got locked up, the bakery box flew across the truck, and the caramel rolls dumped on the floor mats.  The outdoorsman definitely believes in the 10 second rule.)
I hope that you too, can genuinely smile when you receive your prize beetle, fish scale necklace, or a squirrel tail wrapped in camo paper and hand delivered by your little camo clad rugrats because you are one lucky lady.  Enjoy every second because it all goes so fast.
Happy Mother's Day!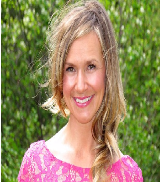 Kristen Berube lives a crazy, laugh-filled life with her outdoorsman husband Remi and their three camo-clad children in Missoula, Montana. A  graduate of Montana State University and the Northern Alberta Institute of Technology, she loves being a mom and enjoys hiking, fishing, and  camping. "Confessions of a Camo Queen: Living with an 
 Outdoorsman" is her first book. - It is available for purchase at: