For five years I visited a Metis elder, Sarah LaRocque, in Roy, Montana.  I first visited in May 1994. She was 89.  In 2007, at 102, she died in a nursing home in Lewistown.
 
I fell in love a bit.  Sarah reminded me of the Grandmas I knew when I first lived on the Crow Reservation in 1974. So I visited once, and then again, buying her "fancy work" quilts and crochet doilies and drinking coffee, chatting. As I age, I better understand why she repeated the same stories, the same fond memories. Because sometimes the changes heralded by each year, each New Year, are hard to face.
 
Sarah's fondest memories were going to fiddle dances. When she was very young, her parents started talking to her about dancing, but mostly she learned by going to dances.
 
On New Year, Sarah's father got up before dawn.  It didn't matter what kind of weather it was, they were going to get up and go, bundling up in their wagon  They'd go to someone's house and would be there all day. The host family might serve a midnight supper.  Sometimes they sold box lunches. There was coffee available all night.  
 
The young men preferred to come on their horses, weren't going to ride in their family's wagons. Coming in on horses, now that was something to see, to remember.  And Sarah sparkled when she did. 

Whoever hosted would take all the furniture from their home and set it outside.  Everything went outside. Maybe wood was set outside to dance on as well.
 
There might be 50 or 60 people at a dance in a little tiny house.  Many  of the log cabins had dirt on the floor so when everyone danced it could get pretty dusty.  Sarah told me, "Most people didn't put in wood floors until they had lived somewhere for awhile."
 
She said you really got sweaty after dancing, and you'd wipe off with whatever, or go outside to cool down, but mostly you didn't worry about it.  She would get done with one dance and "feel just tired and then a man would come up and ask me to dance again"   That would happen over and over and over until morning light.
 
Men sometimes smoked outside, sometimes inside--"We didn't notice.  We were dancing.  We just danced."  
 
There would be two or three fiddlers, to spell each other.  They played alone, sitting. 
 
After the dance, everyone helped to bring the furniture back in.
 
I asked if people took tents.  "Oh no. People just danced all night and when the dancing was over, they moved on or went home."  Kids might have slept on a chair or something, along the walls in the house, or something like that,  "But, oh, as we got older, we weren't sitting anywhere.  We were dancing."  
 
Sarah said she never turned anyone down if they asked her to dance.  She said, people always kind of laughed at her excitement.
 
In the morning, the men would gather up their teams, harness up.  They didn't eat breakfast at the dance place. For New Year, they would move on to someone else's house. Then, after awhile they'd end up back at their house and it would be their turn.
 
I asked if she felt tired-jittery after a dance.  She said she maybe felt sleepy, but mostly she heard the music all the way home.  She paused, repeated herself.  Maybe she was sleepy, but mostly she heard the music.  All the way home.  
 
"I tell you, those were good times." She glowed talking about it, saying she had cause for good, happy memories, and was delighted to be with those memories, I think.
 
I wish that for us all in 1997: celebration, community and an ability to show up for simple joys in life. 
 
— Thanks to the Matt Hansen Endowment, and with permission from her nephew, Sonny, several years ago I organized my interviews with Sarah, along with other supporting information,  and donated them to the Montana Historical Society.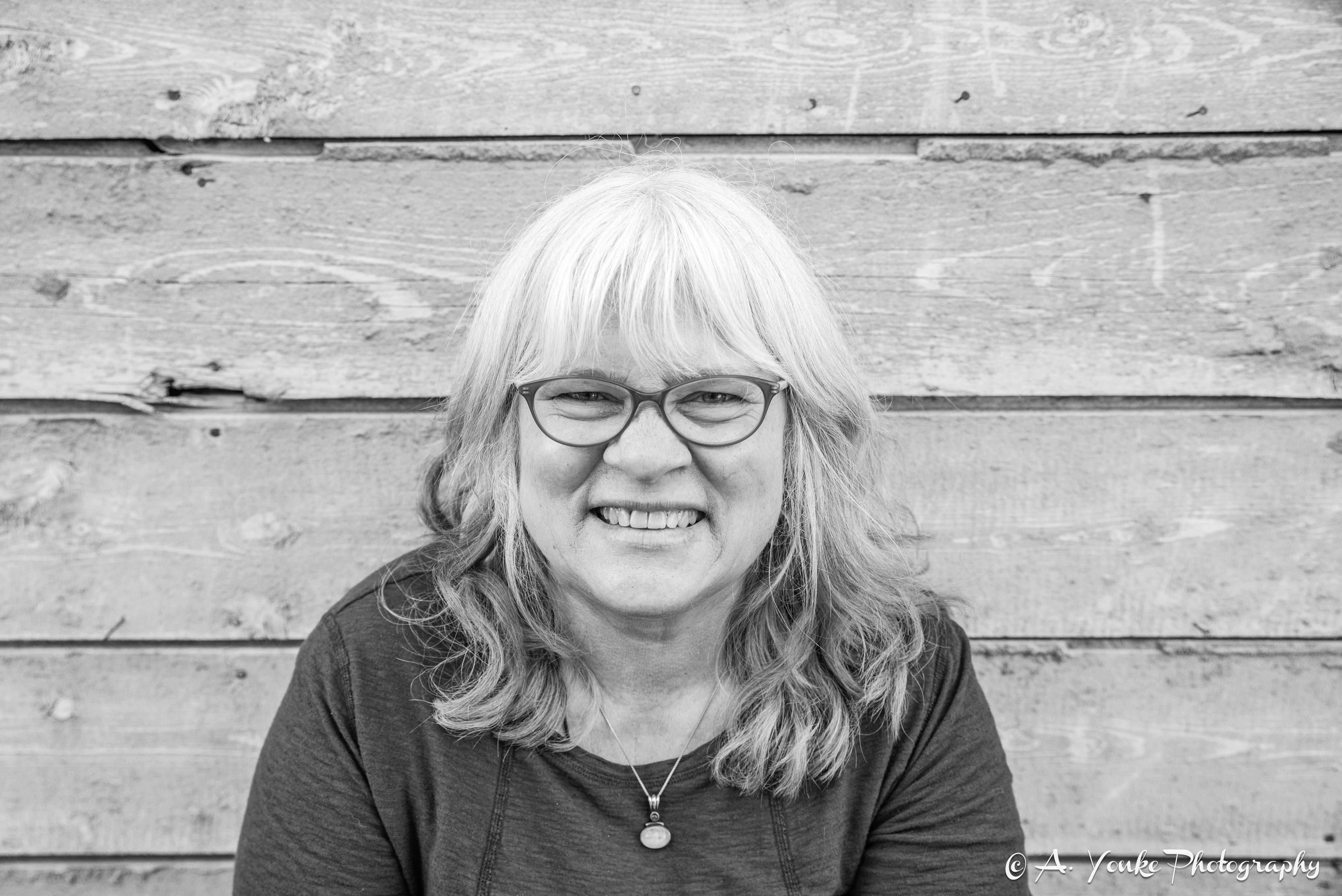 Jenna Caplette migrated from California to Montana in the early 1970s, first living on the Crow Indian reservation. A Healing Arts Practitioner, she owns Bozeman BodyTalk & Integrative Healthcare. For relaxation, she reads novels and walks the trails around Bozeman with her four legged companion. Oh, and sometimes she manages to sit down and write.