Editing photos can be a potent de-stressor. And a great way to spend a hunker-down, stay-at-home Montana winter day or night.  Here are this year's favorite photo apps that are both easy and fun to use. I've also added some extras for when you're out in the field photographing. 
Apps allow you to be completely in charge of the feeling of a photograph. Pick one photo and edit it several different ways. It takes some practice to understand what each app can do for you but that's part of the fun.
A perennial favorite with staff at Bozeman's F-11 Photo & The Print Refinery is Snapseed. Actually, its my favorite too. Its a hoot to play with all the effects. I guess its like a full-fledged photo editing program but I wouldn't know. I've never tried one of those. I do know that playing with an image and taking it through Snapseed's adjustments is a surprisingly satisfying experience. 
Snapseed can now open both JPG and RAW files. You can use the "stack" to re-adjust edits later.  It has 26 tools and filters along with brushes for "spot" changes.  With so many options to explore, take the time to check out the "Insights" feature to learn tips and tricks otherwise you'll under-enjoy this app. 
Want to remove an unwanted item from a photo? TouchRetouch makes it simple. You'll be amazed at how easy it is to take out something like a power line or touch up a portrait. 
A favorite editing pastime of mine is playing in Glaze, an app that allows me to try out many different painting styles and even combine and randomize styles. F-11 Photo's Kendall Roth uses Prisma (it's free!). Brooke Welch recommends A Beautiful Mess. It's packed with custom filters, fun fonts, and hand-drawn doodles. 
To combine several images in to a collage, LiPix makes it simple to combine photos with text and emojis.
When you create something that you really love, SAVE it. Back it up. The best way to save and back up is when its automatic, so consider iCloud, Drop Box or Box for solutions that just work. F-11 Photo's Briana Bell says, "iCloud is inexpensive, simple, and an awesome way to share images between devices."  
Ready to print? Using an app like F-11 Photo's "Print and Share" makes that easy too. You can order prints and gift items from your couch.
Want a few great apps to help you get the shot you want?  Get these: 
 
1. Dark Sky offers up-to-the-minute forecasts for your exact location.
2. My Aurora Forecast helps you to succeed at seeing the Northern Lights.
3. Shooting film? myLightMeter allows you to use your iPhone as a reflected light meter.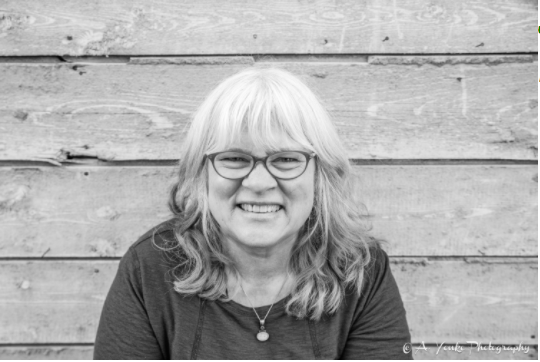 Jenna Caplette migrated from California to Montana in the early 1970s, first living on the Crow Indian reservation. A Healing Arts Practitioner, she owns Bozeman BodyTalk & Integrative Healthcare. For relaxation, she reads novels and walks the trails around Bozeman with her four legged companion. Oh, and sometimes she manages to sit down and write.