Tom Catmull's songs deserve to be heard. Indeed, the staple Missoula singer-songwriter resonates when his timbres and tones are absorbed; the deeper you listen, the more approving the experience. 

"I think I'm much better in a quiet room," said Catmull. "I think I have the tools to play songs better in a quiet room, to play the songs in a certain way. I'd rather play in front of 15 people who are quiet than 1,000 people who are talking. But if they are not all there to see the music, you can't take it personally, and if they are not completely dialed in, that doesn't offend me."

Not hearing Catmull is a missed opportunity, since he's a maestro finely mincing lively songs and instruments into a flavorsome treat. His songs are imbued with stylistic nods to singer-songwriters such as Lyle Lovett, who Catmull grew up around in the suburbs of Houston, Texas. Lovett once resided among the farmland and fresh subdivisions in the town of Klein, and Catmull, the youngest of six children, recalled driving past the troubadour's home on the way to church outings. 

"He was a hometown hero," said Catmull. "My oldest brother took us to the (Wunsche Brothers) Café, in Old Town Spring, Texas, and there was Lyle Lovett, with a conga player. I was 12 or 13 and when I look back at the collage of things that made me want to play guitar and play music – that is one of the earlier ones. One guy with a guitar sometimes seems invisible, but not with the kids, they are fascinated." 

He writes straightforward lyrics and relatable material that could exist comfortably in any era. His guitar crackles with palpable force, and, occasionally, the harmonica deftly slices through a tune. 

"I use the tricks that I have to pull in as many people as I can," said Catmull. "I've got the harmonica rack and can do uptempo shuffles that catch people's attention. I've got a host of songs that are foolish for me to play without people listening. Many have the quiet elements and quiet instrumentation, and if you don't have that quiet, it changes the nature of the song. It was troubling when I first started. But I realized that whatever you are playing in a loud room is going to fly under the radar. The older I get, the more I can let it go, and enjoy it.

"Certain buildings are not designed for music, and sometimes you are fighting against a handful of things designed in opposition to your success. I'm fortunate enough to pull some people in, a little at a time – dragnet them – and I've had the opportunity to play in quite a few theatres, dead-quiet rooms with people who really like music. The intimacy of playing completely silent, if you make a mistake it's okay, it's a human situation."

At this moment, Catmull juggles solo performances as well as engagements cushioned with a band (Tom Catmull's Last Resort). He's had his most success during the 12 year run he had with the Clerics, which included pedal steel and acoustic guitars, drums, bass, and occasionally, the fiddle. Another recent variation of Catmull's synergy was a group called Radio Static. 

"Locally, the days of the liquor gigs, the 10 a.m. to 2 p.m. honkytonks and bar gigs, they might be over. Acoustic music is flourishing due to the rise of the breweries. Making beer, drinking beer, and making music all go to together. You don't bring a full-band to a brewery and bring down the house."

The life of a musician need not have a fairy-tale ending, but it's surely a productive pleasure for any artist to share the magic.

"The first Clerics album, we pushed to international radio stations," said Catmull, who spent several years in the hospitality industry in Yellowstone National Park before moving to Missoula in the early 1990s to attain a degree in history. 

"It was great getting radio play in New Zealand and Belgium and selling albums there. On Pandora with the first Clerics album, I'd get messages from people in their offices in Minneapolis who would email after hearing me on their lunch break. Someone I know went to Iraq and listened to it, and so did their unit, in the desert. After I'm gone that'll be what's left: words and notes put together, and a moment in front of that microphone."

Original music is a pivotal outlet for Catmull, who, at 48, is developing the deep and smoky voice of an old train-hopping troubadour, expressing his tales with subtle shifts between cadences, emotions and characters. At his most compelling, he makes his exhaustion feel as lonesome as an outlying train whistle. 

"Playing original music allows for much more than only playing covers," said Catmull, who has worked a bevy of jobs, from waiter at the Red Bird to classroom school aide, supplementing the financial reality of his harmonious aspirations. "Playing originals allows for sharing a story together. I'm different from you and you are different from me, but there is something concentric about it, something personal to the listener." 

Sometime ago Catmull attended a number of music theory courses in college, but they bored him to tears. Music is more instinct than textbook, and the personal passion to play it that it ignites can't be taught, it can only be harnessed, directed, or re-directed. 

"Music is to see the beauty in something simple – say, three or four country or folk chord progressions – and tweaking it just enough to change a chord progression, and to play or choose notes, or those subtle, new chord progressions, and then pull at people, emotionally."

His collection of songs range from manifestoes about independence and love to much deeper, unplugged ballads reflecting the hard road of personal truth. "I've realized that being a musician doesn't only mean bookings, fixing gear, or updating the Twitter page, but playing shows and writing songs. Eventually, that's all that's left: the chords, words, and performances. Ultimately, your body of work is what you have, the language that you have used, the chords you choose, the instrumentation."

Entrenched would be one word to describe Catmull's link to the city of Missoula's music scene.  

"Missoula is my town," said Catmull. "It's a little bit weird. It doesn't have the pretty face that Bozeman puts out there. It's a little scrappy, a little dirty. It's aware of itself, leftward leaning, and that makes it stand out. Missoula supports me to play music over and over again, and there is not another town in the state I'd be able to do that in."

Catmull figured out that it's better to be inventive and good than to only be good; writing original material allows him to sharpen his raw-boned introspection and pacify his internal energy. For now, his primary goals are to write, to learn, to get better at the guitar, and to take in as much knowledge of music as he can retain.  

"I'm constantly going through my own songs and shows and dragging them with a fine tooth comb and analyzing them. I'm making the decisions on tiny little things, how long to hold a note on one moment of the song. It is the things like timing. You don't sing way up high, rather stay low on a note, and those are tiny little decisions. I'm chipping away at making what my musical career will eventually be. I like just how much there is to know. It's overwhelming and inspiring at the same time." 

Missoula's bona fide folk-country-rock swami performs at least 150 engagements a year and he can be seen and heard (listen deeply, indeed) at breweries, clubs, festivals and events statewide, sitting back, a master in situ, unfurling melodies and savoring every note. He breathes energy and spirit every time he leans toward the microphone. We're lucky to watch the throne. 

"I want to take what's inside me, and I want it to be out there and inside other people's heads, and to affect people. I love to be at the right venue, with a decent guitar, choosing a good song for a good moment, connecting with people, guessing what they might respond to."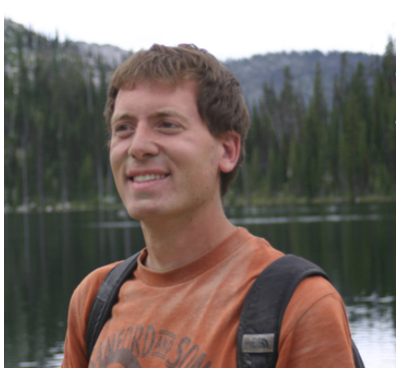 Brian D'Ambrosio is a writer/editor living in Missoula, Montana. D'Ambrosio is the author of more than 300 articles and five books related to Montana history, people, and travel.