My horoscope today was a fitting one. It said, "You will love to redecorate your digs in the next several weeks."
 
About a month ago, my husband and I finally closed on the purchase of our first home together. Being that it is a newly constructed home, it is extra exciting to become its first residents. Since closing, our lives have become completely immersed in all things house related. From window blinds and landscaping to furniture and fire pits, we have a busy summer (and life) ahead of us.
 
With my sister-in- law's college graduation party slated to be held at our home a mere two weeks after closing, the pressure was really on to get unpacked and settled ASAP. Thankfully, after many lunch breaks, late nights, and scramblings on the one full weekend we had, our house looked relatively put together and presentable.
 
Dishes were carefully stacked in the kitchen cabinets, rugs lay in front of each door, fancy Egyptian cotton towels were rolled up neatly on bathroom shelves, and thanks to our realtor we even had a little potted pansy plant to set on the front steps to indicate someone lived there. My husband even graciously managed, despite all of his other more important projects, to hang several of our engagement and wedding photos on the walls. That was truly the icing on the cake for me. Being able to walk inside our home each day and see photos commemorating two of the biggest days in my life brings the most joyous smile to my face.
 
Needless to say, our house was ready just in time for the graduation party and it went off without a hitch. But the work certainly didn't stop there.
 
With Memorial Day weekend upon us, I'd like to say I'm going to spend my three days off work boating or camping or riding my dirt bike way up in the mountains. But alas, house projects call. With only a dirt lot riddled with weeds to currently call our yard, we decided that we should work on the landscaping in the midst of the nice weather. Thankfully, my father-in- law owns a commercial landscaping company in Arizona and graciously offered come up with some of his workers and help us with our yard.
 
Before we can start all the fun parts like planting trees and laying seed, however, we need to install an underground sprinkler system. That will be the focus of our Memorial Day weekend this year with my father-in- law currently in route from Arizona.
 
In preparation for the installation of the irrigation system, my husband and I have spent several nights raking (yes, you heard me right) our back yard to clear up as many of the pebbles and rocks as possible from the ground. I'll admit that I never figured raking rocks into one of the events of my first year of marriage. But I suppose being out working in the yard with my husband under the vast Montana sky is still a blessing.
 
Rain or shine, the irrigation system will get installed this weekend. Fingers crossed we mostly get sun. No doubt it will be an exhausting weekend but I'm looking forward to having so much family in and around our new home for a few days. Plus, we will soon reap the benefits of all the work when our first little sproutlings of green grass pop their newborn heads up from the dirt.
 
Sometimes I find myself struggling to justify all of the extra time, money and effort creating a home from scratch requires. But then I just remind myself that I get to live in Montana. The most beautiful and fulfilling state in the country (in my opinion). There was a time when people packed up all their possessions and headed west toward states like Montana because of all the promise they held. Building a house and a home…..even though it takes a lifetime, will always be worth it to me because I get to do it in Montana.
 
Some people might scoff at the straight stretch of dirt road (soon to be filled with pot holes I'm sure) we have to drive to reach our house. Personally…..I hope they never pave it. It's just one other reminder of that fact that I'm living in the more rugged state of Montana where driving dirt roads is a privilege to be embraced and cherished.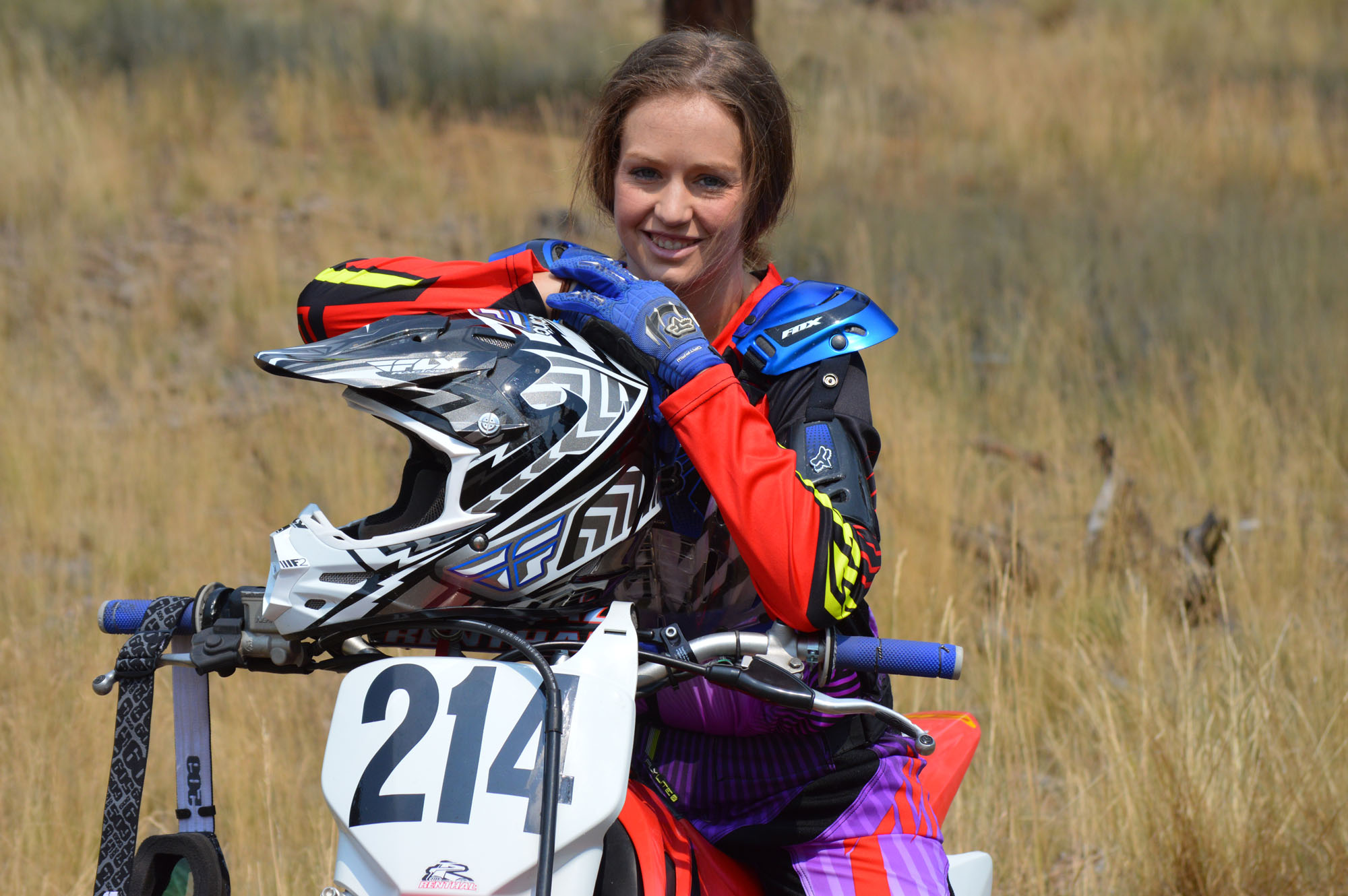 Lacey Middlestead is a Montana native and freelance writer currently living in Helena, Mont. She loves meeting new people and helping share their stories. When she's not busy writing articles for newspapers like the Independent Record and Helena Vigilante, she can usually be found indulging in her second greatest passion–playing in the Montana wilderness. She loves skiing and snowmobiling in the winter and four wheeling, hiking, boating, and riding dirt bikes in the summer.