Summer is anything but a lazy time of year. Between all of the backyard barbeques, bouncing across the lake on tubes, gathering with family and friends to celebrate the wedded bliss of loved ones and camping under star strewn skies, there's hardly a spare minute during summer's long and glorious days.
 
Here in Montana summer is short but sweet. I literally get goosebumps of excitement just thinking about those peak days where there's still light in the sky at 10 p.m. We all try to cram in as many activities as possible while the days are long and the temps have finally thawed the snowcapped mountains and made the fresh waters tepid enough to swim in. But periodically we need to slow it down, catch our breath, and just relish in the peaceful bliss that is summer. This past weekend I got a chance to do just that.
 
This past Friday, with a truck bed loaded down with a tent, sleeping bags, bug spray and a big 'ol bowl filled to the brim with party mix, my husband and I headed out of town bound for Placid Lake. For the past several years we have done an annual camping trip at Placid with Andy's parents and sisters. The weekend is usually comprised of wakeboarding/wakesurfing behind Andy's boat, afternoon rounds of playing Farkle, and eating more s'mores than is ever advisable. It's a trip that I think we all spend the summer looking forward too and it always delivers some very special memories.
 
This year Andy's two sisters and I decided to mix things up a bit by renting a pair of paddleboards to try out. With the end of summer slowly creeping up, I knew I had done plenty of boating for the season and was ready to try out a new sport.
 
On Saturday morning Andy and I, along with his sisters, took a quick road trip into Seeley Lake to pick up the boards from a recreational rental shop in town. While they looked massive, the boards were surprisingly light. After strapping the boards down in the bed of the truck and tucking the paddles underneath them, we were on the road again back to the campground. When we got back to Placid, Andy drove us right down to the dock area and unloaded the boards onto a grassy patch nearby. Then he wished us all good luck and headed off to attend to some things with his boat.
 
Cleary not wanting to be the first one to potentially tumble overboard Andy's sister, Holly, nominated her sister, Maureen, and I for the first attempts out. So I handed her the camera and jokingly told her that if we went it, she better document it.
 
Maureen, and I shuffled our way down to the water's edge each with a paddleboard tucked under one of our arms. After wading out into the water a little ways with them, we questioned how we were supposed to start on them. We joked that we really should've YouTube'd it beforehand but we just figured, "how hard could it be?" I finally shrugged my shoulders and hesitantly crawled up onto my board on my hands and knees. Holly had the camera up and ready to catch any spontaneous plunges into the lake either of us might make. With just a few wobbles here and there and a little shimmying around on the board, Maureen and I were off and paddling.
 
There was just one little detail…..neither of us had stood up yet. The board felt remarkably stable underneath me though, which was contrary to how many people had described paddle boarding to me. So I just decided to go for it. I slowly raised up from my knees to stand first one leg, then the other. And voila! I was up standing and paddling like there was nothing to it. There was a little bit of teeter-tottering those first few strokes but then I felt quite comfortable.
 
Since Maureen and I had launched our boards close to the dock, we had a bit of navigating to do with all of the boat traffic coming in and out before we could make it out to open water. There was only one minor incident where Maureen nearly got ran over by a boat, but she just smiled nervously and kept paddling. Once we got away from all the boats, I was able to relax and just enjoy my time on the board.
 
The water beneath us was breathtakingly clear. I'd always known the water at Placid Lake was very clean but speeding across the top of it on a boat had apparently always deterred me from truly seeing the natural splendor of its clarity. Right below our feet were piles of large, smooth boulders and masses of green weeds that stretched upwards like tentacles towards the surface. The Little Mermaid lover inside me kept waiting to see the flick of a colorful tail as it darted between the weeds.
 
I paddled quite a ways out from shore, occasionally looking back to chuckle at Maureen's attempts to do a headstand on her board (she was eventually successful). I tilted my head back to embrace the full glow of the sun overhead in a naked blue sky entirely devoid of clouds. I loved the gentle rocking motion of the board beneath me as small waves passed by. I loved the slow, drifting pace at which I moved along. After going non-stop all summer long, I appreciated the few minutes to move at a leisurely pace without a care or worry in the world on my mind. I felt relaxed for the first time in a long time.
 
I think it's safe to say that most of us worry about summer passing us by before we've done everything we wanted to do. We feel like each day in summer needs to involve some major outing or adventure. Activities like curling up and reading a good book on the deck, watching the sun set, or going for a slow and aimless stroll outside, feel too slow-paced for summer. But it might just be that the slower, lazier days spent relaxing and taking in everything around provide us the greatest solace. While paddle boarding might not be my favorite summer activity, I did appreciate the peaceful afternoon it afforded me.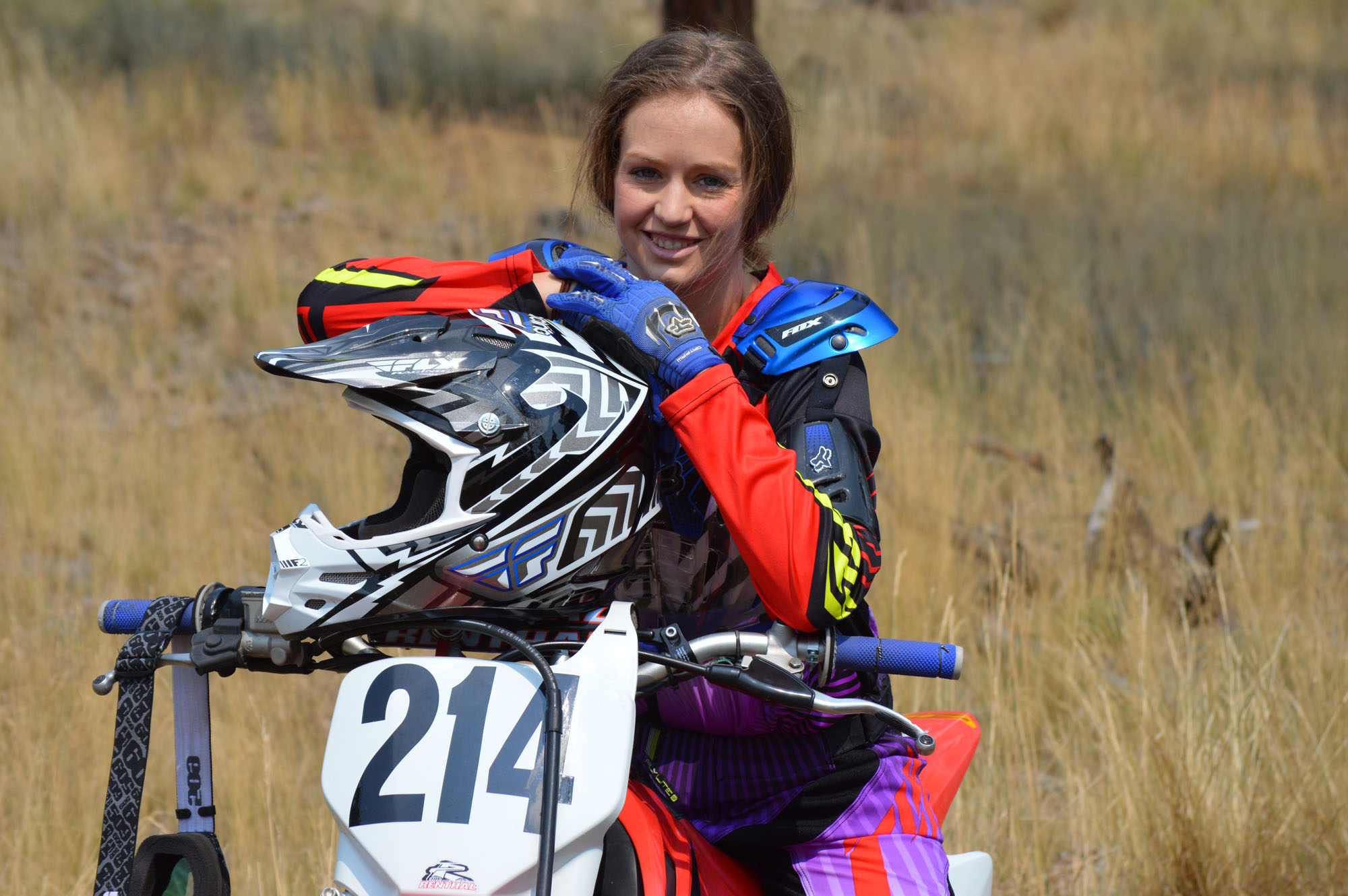 Lacey Middlestead is a Montana native and freelance writer currently living in Helena, Mont. She loves meeting new people and helping share their stories. When she's not busy writing articles for newspapers like the Independent Record and Helena Vigilante, she can usually be found indulging in her second greatest passion–playing in the Montana wilderness. She loves skiing and snowmobiling in the winter and four wheeling, hiking, boating, and riding dirt bikes in the summer.