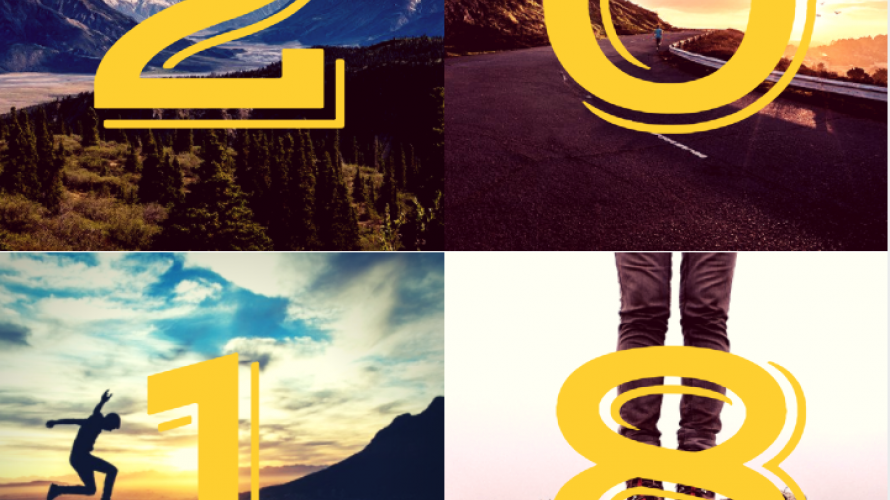 In the week leading up to Christmas, I watched as flake by flake a fresh blanket of snow slowly draped itself over Montana. The appearance of everything shifted into one giant and glistening portrait of white. Everything looked different….more beautiful somehow. And that's part of the beauty of Montana. Just when you think you've seen all the wonder this state has to offer, a single snow storm can open your eyes to something entirely new.
With the New Year officially under way, I decided it was time to start planning how I wanted to see Montana in a whole new way for 2018. So here is my 2018 Montana Bucket List. Please enjoy and by all means feel free to make a suggestion or two as well.
Pay my respects to Old Shep in Fort Benton. 
My husband and I recently brought home our first puppy. He's a gorgeous chocolate lab we named Wallace. On the car ride home with him, I found myself thinking about the faithfulness and unconditional love of dogs. And then I thought of the story of Shep—the forever faithful sheepdog. In 1936, after his master fell ill and later died, Shep began a five and a half year vigil to him by returning four times a day to the train station where his owner's casket was carried away from. It wasn't until his own death that Shep's vigil ended. Today a stature commemorating Shep is located just off the banks of the Missouri River in Fort Benton. While I've seen the statue once or twice before, my new puppy reminded me it's time to visit it once again.

 
Indulge my sweet tooth at the candy store in Philipsburg.
Having lived my entire life in Montana, I have indeed already been to the legendary Sweet Palace candy store before. But it recently occurred to me that it's probably be well over 15 years since I've done so. With over 50 kinds of fudge, 72 flavors of saltwater taffy, 20 varieties of caramels and a large variety of hand dipped chocolates, it's every little kid's (and big kid's) dream come true. I can almost feel the taffy getting stuck to my molars now!

 
Visit the Garden of One Thousand Buddhas.
Located in western Montana's Jocko Valley, this unique attraction aligns the positive properties of the physical world in a sacred architectural arrangement based on the eight-spoked Dharma wheel. So far I have only seen pictures of this place but from my first glance I knew it was something entirely different from everything else in Montana and a must see someday.

 
Spend the night at the Lake Yellowstone Hotel
Last summer my husband, parents and I took a whirlwind weekend tour of Yellowstone Park. It had been a few years since I'd been there and I enjoyed seeing some of the familiar sights of my childhood. But one afternoon we stumbled upon the Lake Yellowstone Hotel. Compared to the more rustic and lodgy architecture that comprises Yellowstone, this hotel had the sophisticated grandeur of the Titanic. From its custard yellow exterior complete with large white pillars to the elegant dining room with windows overlooking the lake, I can only imagine how well rested I'd feel after spending one night there.
Visit St. Ignatius Mission.
Built in the early 1890s, the walls of this Catholic Church are adorned with 58 original paintings by Brother Joseph Carignano.Every time I see pictures of this place, I long to set foot inside of it. Maybe this will be the year I actually follow though and see it and offer up my prayers for 2018.

 
Take a ride on the Alpine Slide at Whitefish Mountain Resort.
This event takes the childhood joy of slipping down a playground slide to a whole new level. Ride a sled one third of a mile down dips, around banked turns, under bridges, and through a tunnel while controlling your speed with a hand brake. From ages 1 to 101, this sliding experience will bring a smile to everyone's face. And all with the gorgeous summer backdrop of the mountain ski resort.

 
Say hello to the mermaids of The Sip 'n Dip Lounge.
Ask anyone who knew me as a small child and they will tell you that my ultimate favorite Disney movie was the Little Mermaid. And even as an adult, I still love to daydream that mermaids really exist and that somehow, someday I could become one of them. For years I've heard about the famous mermaids at the Sip 'n Dip Lounge in Great Falls but have yet to see them. This year I'm determined to toss back a few Long Island ice teas while watching their colorful tails twirl them by the window behind the bar.

 
Watch the sunset at Placid Lake.
It's become a rather lovely tradition with my husband's family to take an annual camping trip to Placid Lake each summer. Even though it is usually still buzzing with plenty of boaters, Placid Lake seems small and isolated compared to nearby Seeley Lake. And as far as summer sunsets under the Big Sky go…..I've seen some of the most beautiful ones at Placid Lake. But between finishing up dinner and changing clothes for a nighttime boating session, I only ever seem to catch a quick glimpse of those sunsets anymore. This year I want to take a full hour sitting on the dock and just patiently watch the sun use its most vibrant colors to paint the sky with.

 
Host weekly s'mores night around the fire pit in my backyard.
One thing my husband was adamant about upon us buying our first home together was building a fire pit in the back yard. And while it turned out absolutely beautiful, we haven't used it nearly enough the past two summers. This year I'm bound and determined to stock up on graham crackers, puffed up mallows and every kind of chocolate I can find and invite anyone and everyone over each week to partake in the fire.

 
Slurp down a huckleberry milkshake from the Pit Stop in Lincoln.
Since my family owned a cabin near Lincoln growing up, I spend a lot of time there in the summertime. While we ate most of our meals around the fire pit or barbeque at the cabin, we occasionally splurged and went into town to take in the night life. My favorite place to eat was always the Pit Stop. Situated right along Highway 200, the Pit Stop serves up classic American food like cheeseburgers, milkshakes and pizza. You can hardly go wrong with any item on the menu but one that I highly recommend is their huckleberry milkshake. With a creamy texture and gentle sweetness, one sip will transport you to a hot July afternoon picking huckleberries in the mountains.