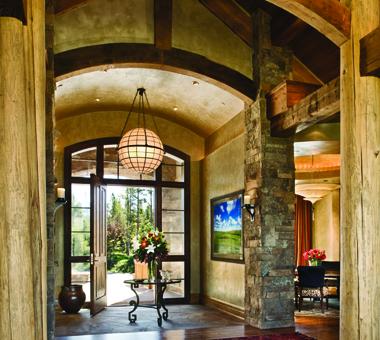 Exhilaration escalates as you meet with your architect, your builder, and your design team to hash out the specifics of your dream home. You discuss structural placement and necessities at length, and you probably leave all the finishing touches — like lighting — for later. However, that can be a mistake according to Design Associates in Bozeman. 
"Lighting is an essential part to creating a home, environment, or space.  It is also crucial for spaces to function properly. However, due to the fact that many times this design element is not addressed until later in the project, it tends to be overlooked, under-designed, or under-budgeted."
"Smart" lighting is something that really needs to be planned for early on since the wiring for it must be put in place before the drywall is up. According to Doug Brekke of Black Box Design in Big Timber, "smart" lighting is operated by a central control system where settings are programmed into a computer that sends the instructions to all the switches in the house. Although this is a high-end feature, it is certainly worth considering! Imagine the lights in your home adjusting themselves automatically based on your family's routine, even while you're on vacation. How convenient would it be, after you've already snuggled yourself into bed for the night and suddenly remembered all the basement lights are still on, to be able to just reach out and touch one switch to turn them all off?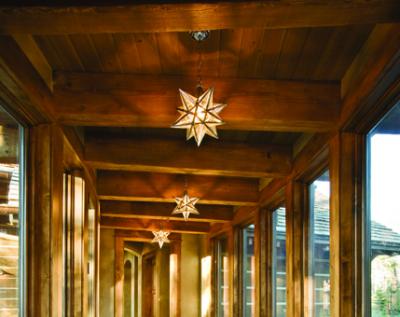 Brekke also offers insight regarding types of lighting options. He says, "When making your lighting decisions, ask yourself 'where do we care if we have nice lighting?' Usually not in the hallways. Think about the couch in your living room, ambience in the master bedroom, etc. You want the kitchen to be bright, but it's good to have dimmers for non-working times. Light should give definition to the house, making it inviting, not foreboding. Also, you want to dim the landscape lights for a nice subtle effect — you want the house to glow rather than look like it's on fire."
Lighting efficiency also contributes to optimum results in lighting your home. There are basically three lamp (bulb) options: incandescent, fluorescent, and LED. Some think incandescent bulbs have been banned, but the report of their demise has been greatly exaggerated. Rather, regulations exist requiring them to meet stricter guidelines of energy efficiency. This may be good news to those who especially like the nice, yellow glow they emit. Yet, incandescent bulbs still have to be replaced frequently (which can be especially problematic with hard to reach fixtures) and the newer versions may be more expensive than the older versions.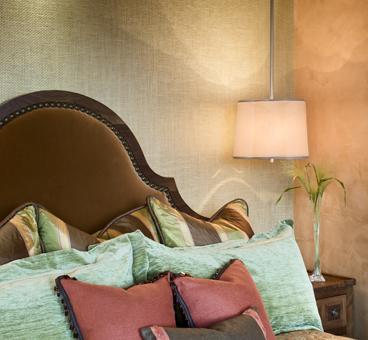 Fluorescent and LED lamps have longer lifespans, greater energy efficiency, and save more money in the long run in spite of their initially higher price tag; but, they lose the romance of the incandescent glow. However, Brekke explains that a white LED dimmed 30% or an amber LED dimmed 15% can "bring the romance back." 
Whether starting with new construction or an existing home, Carolyn Overman, owner (with her husband, Ben) of Western Montana Lighting in Missoula, offers vital perspective.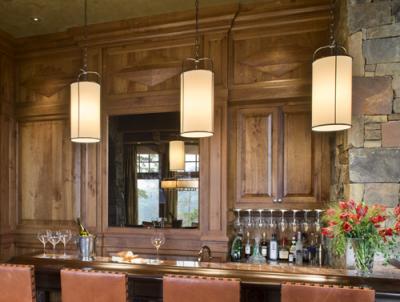 "People spend a lot of time picking the color of their carpet, paint, window treatments, etc., but if not lit correctly, those things may look lower in quality and washed out. In order to get the value from what you're putting into the house make sure it's lit the correct way."
Another factor Overman emphasizes is that current lighting may no longer work if you change the color of paint or the fabrics in the room. It's important to consider how the light is absorbed or reflected. For example, if you have shiny kitchen countertops (think stainless), you probably don't want light that will produce a glare off them. Additionally, did you know that the logs in your fabulous log home or cabin actually suck up the light?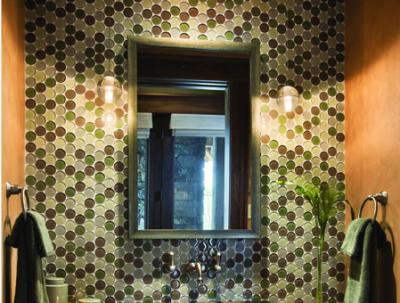 While many seem to be jumping on the CFL bandwagon, Overman asks "How old are you? If you are in your 60s or older, your irises may not adjust as fast as they once did. Cheap CFLs are not crisp which can make it hard to read by them." She also discourages recessed overhead lighting in the bathroom because it can make you look 15 years older. It is better to put lamps on the wall, properly aligned to shine gently on both sides of your face.
Exterior lighting adds another dimension to this discussion. The cities of Billings, Bozeman, Missoula, Kalispell, and Whitefish have all adopted outdoor lighting regulations, called "dark sky" ordinances, aimed at reducing light pollution that obscures the stars. The best way to handle this issue is expressed in the motto of the Big Sky Astronomy Club in Kalispell: "Lights Down, Stars Up". Outdoor fixtures should shield the light from going upward.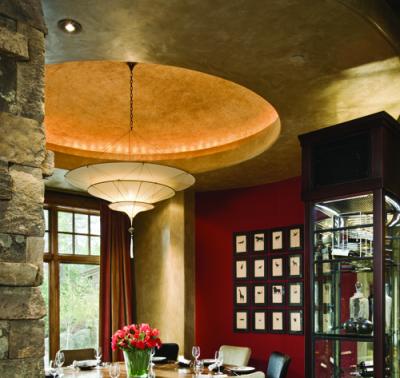 Overman offers yet another reason to avoid going too bright outside. "This is a safety issue," she says. "Very bright light on stairs makes it so you can't see where to step due to the severe difference between light and dark. Low-voltage lights (like you see in apartment building stairwells) make them more visible. This seems counter-intuitive because you may think the brighter the better, but that is not the case."
Amid the many important considerations related to lighting, Design Associates encourage, "Seek a design professional if you are unsure about any of these details, as lighting can be a costly mistake if not specified correctly the first time."
For the best overall look, Overman recommends, "Use different layers of light. Two, preferably three layers add more value to a house. The way you see everything during the day, you don't want to lose at night; and layered lighting allows some spaces to create more drama, others to be more task-oriented, and others be more conversational. At any rate, you want to assure that your lighting choices enhance your décor, and accent the overall look and function of your home."