Cancer — a word that carries many emotions, especially fear and worry. It's hard to find a person who has not been touched by the disease. If you have experienced cancer firsthand, you know the roller coaster that lies ahead. You can Google "cancer" and come up with millions of answers to your questions, but nothing can bring you the comfort of reaching out to those who have gone through it too.  Here cancer support groups enter the picture.  They are places to connect with others who are at various stages of this disease, to become empowered by knowledge obtained. They help people know they are not alone on the journey and neither are their caretakers. Cancer support groups are far more than just people talking about what they are going through. They offer hope.  
In Montana you can find cancer support groups through most major hospitals.  The Cancer Support Community is an international nonprofit organization; of 52 affiliates one is in Bozeman with another one opening in Kalispell in 2015.  Following is a description of centers throughout Montana beginning with Cancer Support Community Montana.
Cancer Support Community Montana is unique. The mission of CSC Montana is to empower and strengthen during the stages of a cancer diagnosis for patient, family, and caregivers.  CSC Montana believes knowledge can ease the fear associated with cancer and one can be strengthened through action and community. All services are free of charge made possible by donors and volunteers in the Bozeman community.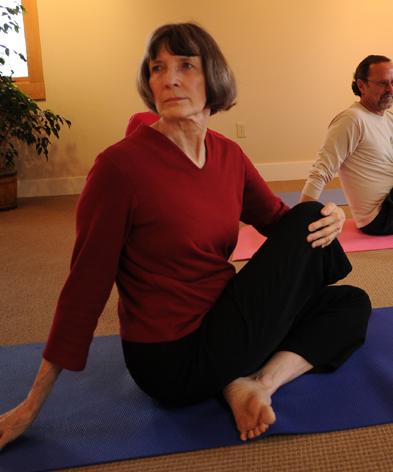 CSC Montana accomplishes their mission in many ways such as education, emotional support, mind/body, nutrition, and exercise.  There are numerous types of support: Bosom Buddies, a group for women with breast cancer; Caregiver Support Group; Prostate Cancer; Bereavement, and more.  They have youth and family activities that include a summer camp, children's art, and Aspen Roots, a group for teens that meet to talk about cancer, participate in advocacy activities, and plan programs for younger kids.  
CSC features education and classes on how to care for oneself while coping with cancer. Offered are cooking classes to learn nutrition and numerous healthy lifestyle programs such as yoga, pilates, hiking, and running.  When dealing with a cancer diagnosis things that may have been simple before take on a new challenge.  The hope of CSC Montana is to give people a place to begin again. Empowerment.  Learning to live a healthy lifestyle while having fun and being with others going through something similar.  Support.  
Some come to CSC Montana later in the cancer process.  When first diagnosed you are busy with the process of fighting the disease.  Once that part is over, the question often is now what?  Going to a cancer support group is important during this stage in order to figure out how to go on after your body has betrayed you.  Also you give back to the cancer community by supporting to someone who is newly diagnosed, to give hope from someone who has been through it.  This type of support is priceless.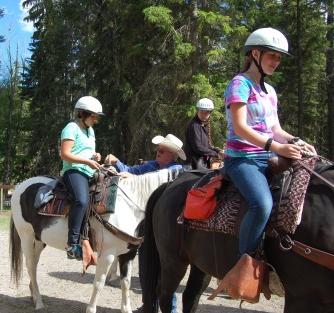 MISSOULA
Providence St. Patrick Hospital 
Montana Cancer Center
www.mtcancer.com
At the Montana Cancer Center they believe having the support of others is an important part of the healing process.  Most patients turn to family first and soon find the value in participating in groups of people going through similar situations.  The center staff's goal is to give a sense of well being.  They accomplish this by offering meetings and activities that are free and open to those in all phases of the process.  They have a general cancer support group and a breast cancer support group.  There is a friend and family support group for caregivers to learn skills to help loved ones throughout cancer, to discuss the challenges and learn to continue to care for themselves as well.  On their Web site you will find meeting times and more resources with useful information on the cancer process, such as tips, inspiration, life after treatment, survivor stories, and journaling.
As the largest hospital in our state, the Billings Clinic offers plenty in way of cancer support groups.  Facilitated by oncology professionals at no charge is the "Caring Connections" program.  Discussions include pain management, nutrition, coping, and how to communicate with doctors.  Support groups include Living with Cancer, Support for Women, and a variety of kids programs through the pediatric cancer center.  They provide activities such as therapies, massage and relaxation, movement, writing and healing arts.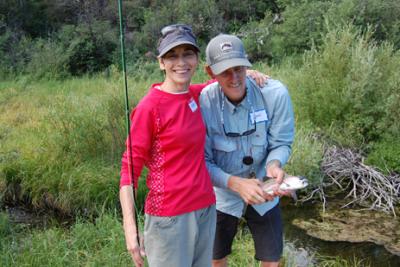 The Cancer Center encourages the Buddy Program.  When first diagnosed with cancer talking with someone who has experienced cancer can calm fears.  For the cancer buddy, it's an opportunity to give back to the community by helping someone else.  Another program offered are the Stupid Cancer Bootcamp and Stupid Cancer Meetings.  These are opportunities for young adults to meet with others who really know what it's like to deal with cancer.  No question is off limits or topic too sensitive.  It's a chance to be real. 
Three support groups are offered.  The Women Surviving Cancer is for women during and after treatment. There's the Look Good, Feel Better group, which is a national public service program in which cancer patients learn how to cope with hair loss and skin changes that occur during treatment.  There is also a caregiver's support group at St. Peter's.  This group is not cancer specific but welcomes all caregivers.
GREAT FALLS
Benefits Sletten Cancer Institute
www.benefits.org/Main
Some of the groups offered here are Women Facing Breast Cancer, Men's Healthy Lifestyle Group, a summer retreat for teens, and a Caregivers Support Group.  They also offer Mindfulness Meditation, learning how meditation can help control pain and relieve stress.  They have the Look Good Feel Better program and the Reach Out Wellness Center where patients can learn to live well mind, body, and spirit.  Many of their meetings are offered through video conferencing to towns in north central Montana.  In this way support groups can reach those fighting cancer even if they don't live near the facility.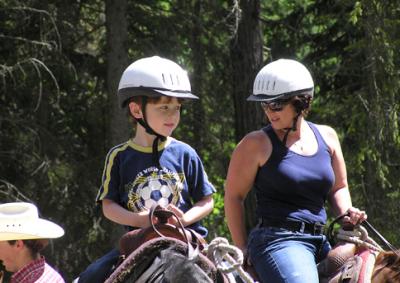 Here are two groups for women fighting cancer.  The Women's Cancer Support Group is a place for women to come together for support and to share ideas on how to cope.  The other group is the Flathead Valley Young(er) Women Surviving Breast Cancer Group.  This one focuses on women who have been diagnosed at a younger age.  They discuss different issues such as fertility, taking care of young children during treatment, and relationships
There is also the F.A.I.T.H Cancer Support Group.  This is a biblically based support group offering an environment of hope.  Their goal is to help people adjust to this new way of life with a positive look towards the future.
Nothing can take away the overwhelming feeling that comes with a cancer diagnosis.  Becoming a part of a support group or getting involved in activities through these organizations can be a critical part of the healing process. They provide a sanctuary with others in the same situation, a place to voice fears without concern, where you learn to cope, thrive, and beat cancer.