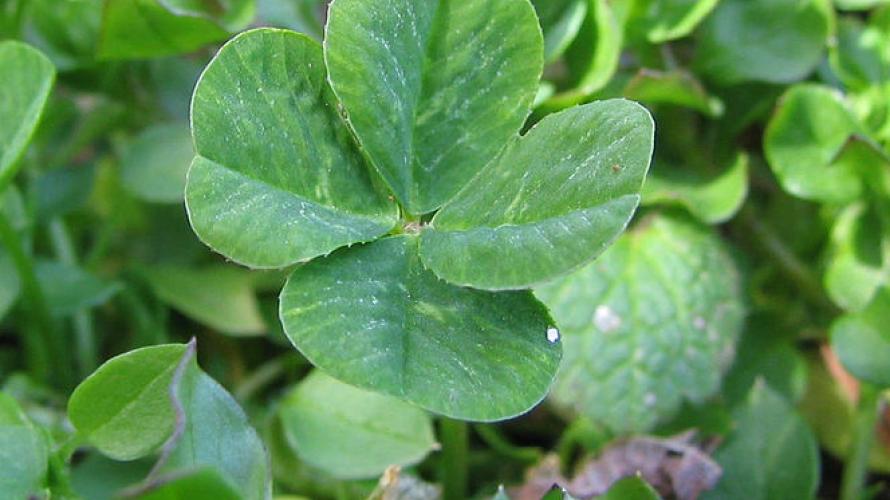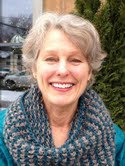 Kathleen Clary Miller has written 300+ columns and stories for periodicals both local and national, and has authored three books (www.amazon.com/author/millerkathleenclary). She lives in the woods of the Ninemile Valley, thirty miles west of Missoula.
*********
Heralding from the Emerald Isle was the single most important gold nugget of ancestry information my mother possessed. Generations ago, her mother's relatives were indeed named McNamara—and straight off the boat.  We never argued with her.  In fact, the only person who tried to insert the undeniable British segment of our background into the conversation was my father's mother, and I can only address this controversy in writing because they are both under the sod.
Every March, they drew swords over national cuisine. "British food is so bland," was my mother's retort to her mother-in-law's curled lip at the sight of corned beef and cabbage.  As if that traditional meal, which I dreaded like calves' liver or Mrs. Paul's fish sticks every Friday, wasn't as tasteless as it gets.
"The grass is always greener," my mother would point out when diagnosing my grandmother's loyalty to Britain as some psychosis of superiority complex that motivated her to look down her nose at the country folk of Ireland.  "But never more green that in Ireland, for sure!"  The last part, spoken in a painfully exaggerated brogue.
            And so the Protestant orange and the Catholic green waged subtle battle throughout the year, except on St. Patrick's Day, when my mother's pot of gold was always at the end of the day's rainbow.  With no equivalent British holiday to compete or even come close, she was in her Gaelic glory.  Everything had to be Irish green, and I do mean everything: the obvious—placemats, napkins, cups, plates, plasticware, eggs and ham.  But she carried the color a bit too far.
The tuna in my green-bread sandwich was pale lime.  The hot dog injected with green dye giving it a sickly grey tone startled my friends. Irish Spring bar-soap found its way into every bathroom—she would travel the rooms of our house and replace it all—and even my sheets were suddenly shamrocked.  Just for the one day that she sipped Irish coffee instead of her usual black.
            "I don't know," she would answer when, as little girls, my sister and I would query as to the perpetrator of this sudden household greening.  "It must have been the leprechauns."  My father used that excuse for his entire life, whenever he forgot or misplaced something; when you're Irish, there's always somebody else to blame.  That's blarney—the gift of glittering gab and ever-ready rationalization.
            March 17th was my mother's day to howl, and if it fell on a school day, I had to monitor my lunchbox before I revealed its contents.  Her light was green—go for it— but all my flags flashed red: here comes the embarrassment; I had to hide the green doilies, shamrock glitter, and thermos of milk whose grassy hue resembled some sort of river pollution.
            To and from school I shrunk in the back seat of our station wagon: cardboard shamrocks blanketed the windows and shiny green ribbon streamers trailed from the antenna.  Kiss me, I'm Irish her one-day bumper sticker read.  Seated behind the wheel was none other than Mother Ireland, decked from head to toe in the national color—right up to her eyeglass frames.  Clovers and claddaughs abounded—on ear lobes, around neck, on shoes, circling wrists and ankles.  No remnant was left of the red, white, and blue she wore and decked us in on every other day of the year we weren't in school uniform.  On free-dress days such as this, America and Ireland were her only motivation for getting us dressed in the morning.
            Part of the March 17th day's ritual was to take the longer route home after school and cruise past the McMillan's house on St. John Avenue just so she could say it.
            "They're shanty Irish; we're lace curtain," she scorned, contrasting Patrick McMillan's staggeringly drunken behavior at every social gathering with her saintly demeanor even while slightly tipsy.
            Then came the icing on the cake: since my younger sister had been born just a few days prior to Christmas, my mother ingeniously revamped and decided her entrance into this world had actually occurred nearer to conception on St. Paddy's Day, thus insuring the birthday party and presents would be separated from the Santa onslaught.  As if it weren't humiliation enough to wade through green pancakes and what used to be orange (now more like lime) juice for breakfast, then on through the fully decorated lunch box and ride home while horns honked in passing, now I had to endure the after-school party for a younger sister.
            Giant plastic leprechauns on sticks were impaled in our lawn, shocking pistachio colored crepe paper sagged from the oak-tree branches, and mama hired a local marionette master to put on an entirely Irish puppet show, complete with clogging.  Naturally, all the food was eerily off-color, so children in attendance weren't exactly reaching for it, but my mother was oblivious, humming "Mrs. Murphy's Chowder" in the kitchen, happy as a Celtic clam.
            Needless to say, I vowed never to commit such culinary crimes with my own children.  But then they came and that day came, and wild horses couldn't have prevented me from tipping all the furniture on end the night of March 16th after my daughters went off to bed.  In the morning, I gasped, told them the leprechauns must have done it, and then sat them down to say grace in front of green doilies and olive-cast pancakes, accompanied by my mother's recipe for homemade Irish soda bread.
            Faith and beggorah!  I still feel a tap on the shoulder from the woman who bore me, every time the ancestral day dawns.  I fasten on her earrings, slip her claddaugh medal around my neck, and dress from head to toe in the greenest green I own.
            Kiss me; I'm Irish.