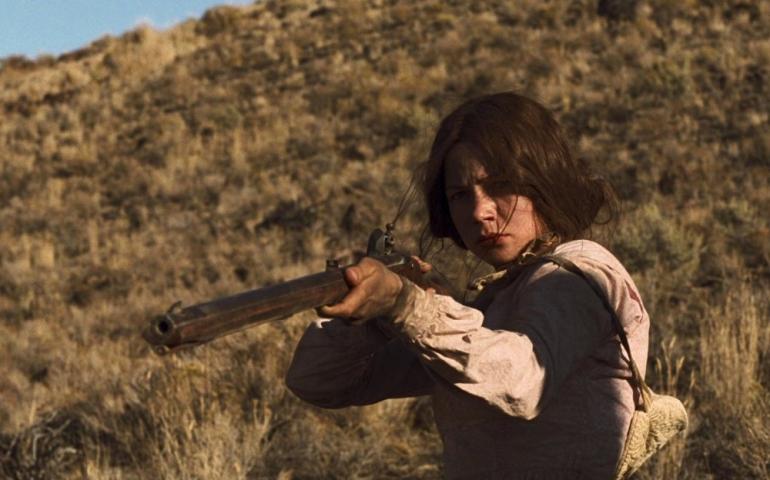 Of the movie stars to emerge from the Treasure State in recent decades, Michelle Williams arguably stands as the most representative of the state in terms of onscreen star image. Williams is certainly capable of glamour when the situation requires, but a significant portion of her filmography consists of roles that traditionally would be regarded as fitting for a character actor instead of a major star - something that makes her stand out among the crowd of modern leading ladies. 
One of her Best Actress Oscar nominations was for playing Marilyn Monroe in My Week With Marilyn (2011), she made a flashy appearance in The Greatest Showman (2017), and brought a needed dose of humanity to Venom (2018). However, the roles in which she most often excels are in independent films that take place in rural settings. Her skill at evoking women in commonplace yet challenging situations can be read, at least in part, as emerging from the character of her home state.
Williams was born in Kalispell in 1980. She became legally emancipated from her parents when she was fifteen, eventually making her way further west to Los Angeles. Her first steady job was on the teen melodrama TV series Dawson's Creek in 1998, fondly recalled by a viewership who were hormone-and-angst-ridden teenagers at the time. In 1999, she co-starred with Kirsten Dunst in Dick, an unjustly neglected comedy positioning two bubbly high school students as the key players in the Watergate leaks (one of the funniest scenes is a fantasy sequence where Williams' character envisions Dan Hedaya's paunchy Nixon riding a white horse on a beach). She followed it up with a more serious note with Prozac Nation (2001), with Christina Ricci. The latter film was produced by Miramax, and for the next handful of years Williams found her niche in supporting roles in the kind of small indie films the studio specialized in releasing.
Michelle Williams' biggest break came in 2005, when she was cast in Ang Lee's romantic tragedy Brokeback Mountain. The film is set in Wyoming, not Montana (and was filmed, as is the unfortunately common case, primarily in Canada) but the notes of rural resignation and stoicism are still quintessentially Western. Williams' performance as Alma, the deeply pained wife of Heath Ledger's Ennis Del Mar, offered her an opportunity to dig into a role that was both emotional and replete with subtext. It earned her an Oscar nomination for Best Supporting Actress, one of the film's eight nominations (it won three, of which Best Picture was not one, thanks to Crash). The character in the film is far more sympathetic and multi-layered than the one in Annie Proulx's source story, which is very much due to Michelle Williams, albeit with some assistance from screenwriters Larry McMurtry and Diana Ossana.
The romantic tensions of the film had ironic inversions in real life. Williams and Ledger met and fell in love on the set; she gave birth to their daughter, Matilda Rose Ledger, before the film premiered. The relationship ended in 2007. In a further ironic blending of art and life, Jake Gyllenhaal, who played Williams' onscreen romantic rival, is the godfather of her and Ledger's child.  
From the mid-2000s on, it is Michelle Williams' partnership with director Kelly Reichardt that most typifies her Montanan origins, as well as highlights her strengths for troubled interiority paired with stoic determination. Reichardt, originally from Florida yet a longtime resident of Oregon, is a filmmaker with a meditative (those lacking patience might say boring) sense of routines and the way they sustain, or enchain, ordinary people in seemingly mundane yet crushing situations. Think of it as Neo-Realism for the New Millennium West. Williams first collaborated with Reichardt in Wendy and Lucy (2008), where she played a homeless young woman desperately trying to locate her missing dog and get to a potential job offer in Alaska. While not set in Montana, the situation the film depicts is one that a disturbingly high number of the state's residents will recognize, if not relate to directly. The past dozen years have done little to blunt the impact of gentrification-up-the-wahzoo.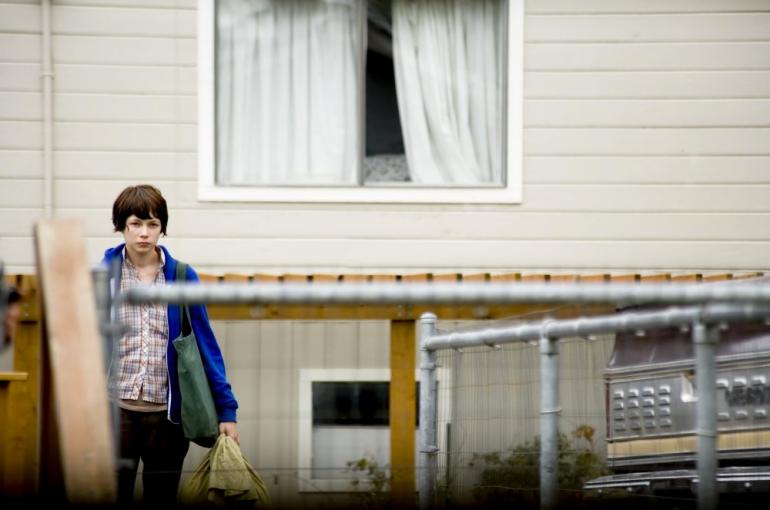 Their next collaboration was Meek's Cutoff (2010), a Western seemingly designed to frustrate regular expectations for the genre. The main takeaway isn't "Wowee, what an exciting gunfight!" so much as "Good night, your feet would get sore on the Oregon Trail! I thought it would just be dysentery!" Depending on one's perspective, this is either an exercise in dull frustration or an unexpectedly revelatory historical drama. Or it may be a bit of both. Loosely taken from an actual incident, the film follows a wagon train growing concerned that their guide is not fit to be trusted as food and supplies begin to run low with their destination nowhere in sight. Michelle Williams is the main focus, playing one of the pioneer wives, Mrs. Tetherow. Hers is a character clearly long used to being denied a voice in decisions; if the film has any sort of triumph, it is to be found in Mrs. Tetherow coming to the point of developing the possibility for agency, even if it only happens in one key instance.
It was the third collaboration between Williams and Reichardt that was set and shot in Montana(Livingston and Bozeman, to be specific) and, fittingly enough, is the most commercially successful of Reichardt's films to date: Certain Women(2016). The film tells three separate plotlines, each based on a short story by the Montanan writer Maile Meloy. The center of each is a woman isolated, literally or figuratively, from human understanding and striving to achieve it. Michelle Williams stars in the film's middle section as a young married woman frustrated with her spouse and in the process of purchasing sandstone for a home renovation project. It's as basic a lived experience as an average Montanan could experience; Williams manages to invest it with a sense of authenticity that might be called gritty were it not for the unpretentious and compassionate honesty in the telling.
Authenticity is the keyword. Hailing from Montana is one thing; it's another to be able to channel the strength and determination that characterizes the Treasure State, whether in big things or small. Michelle Williams manages to be both.