Montanan Bob McCullough played in all of the Denver Broncos 56 games between 1962 and 1965.
 
Born November 18, 1940, in Helena, McCullough's father, Bob Sr., was a native of nearby Boulder and a traveling salesman and later sales manager at Montana Power and Equipment Company. A strong, precocious kid with a naturally husky frame, the boy attended grade schoolin Great Falls, returning to Helena at the start of sixth grade. He excelled as an all-star fullback for the Helena Crimson Bengals, playing at what is now one of Montana's most notable high school venues: Vigilante Stadium. (Built in 1935, it survived three major earthquakes in the Capital City during the month of October, 1935, the biggest of the three (magnitude 6.3) shook on Oct. 18.)
 
"I went to Helena High School because there was only one high school in those days. If there'd been a Capital High School then, I would have gone to it, because I lived on that side of town – the west side."
 
As an infant, McCullough was nicknamed "Spud" in honor of a local man that lived in the same "ramshackle neighborhood" as his father in Boulder, which proved to be a moniker of unshakeable longevity.
 
"My dad grew up back in the 1920's and 30's and everyone was poor as shit, but nobody knew it because they were all in the same boat. This little old guy lived down the street, a little Scottish guy of advanced age. My dad would help him chop wood and get water. His name apparently was Spud. Not strange or unusual a name back then. From the time I was born everyone has known me as Spud. You get the hell out of Helena, Montana, nobody knows whatyou are talking about as far as being a 'Spud.' When I was out of Helena, they would hear it and get a real chuckle out of it."
 
McCullough chose to play college football at the University of Colorado, where he had a successful reign with the powerful Buffaloes under Everett "Sonny" Grandelius. He embarked on a professional path because it was "a lot of fun and all," and "a lot better than what most people made." The Denver Broncos were founded on August 14, 1959 as an American Football League (AFL) charter franchise and won the first-ever AFL game over the Boston Patriots 13–10, on September 9, 1960. When McCullough arrived in Denver in 1962, the struggling franchise was helmed by 35-year- old quarterback Frank Tripucka, who entered the league in 1949.
 
"We had the best season of the five that I was there when Frank was the quarterback, which was 7-7. He had a bad preseason in 1963 and he resigned (to be replaced by Mickey Slaughter and a couple of others). The Broncos had a quarterback problem until John Elway came in 1983.
 
"But you certainly weren't going to go the rest of your life with it (the money from football). The greatest players might have made $20,000 bucks. My first year with the Broncos, I negotiated a contract for $11,500 dollars and they gave me a signing bonus of $2,500. That was far more than I was worth. I made $14,000 my first year. To put it in perspective, a highly paid electrical or engineering position straight out of college at the time made probably $5,500 to $6,000. Hell, when I was playing Joe Namath signed a $400,000 contract, and papers said nobody was worth that."
 
As a rookie, McCullough earned the role of starting right guard, although he played at left guard throughout his second season. The offensive lineman's job is one of constant action and reaction, and the learning process was a stiff jolt for McCullough, who can recall the very first time he had his bell clanged by a professional opponent, which happened in a preseason game in 1962.
 
"We got down to Atlanta and we were playing the Houston Oilers. There was no professional football team in Atlanta at that time and they certainly were trying to promote football there. It was a stadium in the woods, holding 35,000 people. There was a guy named Buzz Guy. I was just a rookie, and hoping to be one of the 35 guys left after preseason. I get to the field that night and James "Jungle Jim" Martin, our offensive line coach, says, 'you are going to start tonight!'
 
"Buzz Guy had played some years with the New York Giants, but he had gotten fat and sassy. I was excited about my first pro game against an honest opponent. On my first play, the quarterback snapped the ball, and I'm pretty sure it was a pass play, and I took one step back, and Buzz Guy hit me so freaking hard. I went clear over my back. He went across my body with his cleats and everything. From that point on, I held my own."
 
McCullough said that the "best defensive tackle" he ever played against was "the best guy you've never heard of: Tom Sestak (1962 to 1968). He was on one those great Buffalo Bills teams, with Jack Kemp and Cookie Gilchrist, who wound up playing in Denver. By far, he was the best. The only time the press ever asked for a quote from me was when they were asking how good Sestak was."
 
Other historical footnotes include McCullough's Broncos playing against the New York Jets in 1963, the final year that the Jets played at the Polo Grounds, as well as facing the Jets in their inaugural game at Shea Stadium on September 12, 1964. The talents he observed were ubiquitous, from Oakland Raiders cornerback Willie Brown to teammate Lionel Taylor, a nimble- footed wide receiver; though, roommate Wahoo McDaniel's eccentricity stood out of the pack.
 
The Choctaw-Chickasaw Native's post-football career included a successful stint as a professional entertainment wrestler who engaged in top-billed events with gimmicked titles such as "Indian Death Match." "Nothing does him justice (as far as description)," said McCullough.
 
"He was a nutty guy from Oklahoma. He was trouble from the word go." McCullough remembers vividly where he was when President John F. Kennedy was assassinated shortly after noon on November 22, 1963, as well as the pervasive unsettled feeling two days later when the NFL decided not to postpone its schedule (Pete Rozelle said the decision was his biggest regret as NFL Commissioner).
 
"We were practicing for a game and we pulled into a hamburger joint and we heard it on the radio that it was reported that Kennedy had been shot. By the time we were finishing, we heard it again on the radio, this time announcing that he was dead. It was a grief-strickened time in the wake of his death."
 
Following his retirement from football in 1965, McCullough graduated from business school with a degree in marketing and worked as "a high-pressure stockbroker" in Denver for 12 years, and then branch manager in Spokane for two. After living close to the ocean in the Seattle area for approximately two decades, he returned to Helena in 2010. He still participates in Denver Broncos alumni and reunion events.
 
"It was unique at that time to be from Montana and to play for the Denver Broncos," said McCullough. "It seems like in any given town now in Montana that fifty percent of the people are Broncos fans. It's still a big deal to people. Personally, I don't have a complaint about how it all went."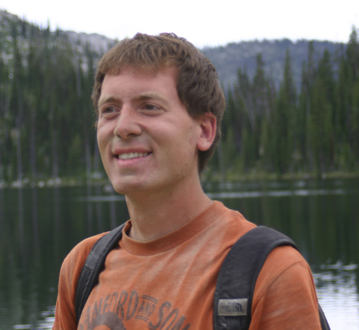 Brian D'Ambrosio is a writer/editor living in Missoula, Montana. D'Ambrosio is the author of more than 300 articles and five books related to Montana history, people, and travel.