Wed, August 22nd
Sun, August 23rd
Sat, August 24th
Sat, August 25th
TIMES VARY
Eastern Montana Fairgrounds, 42 Garryowen Rd., Miles City, MT 59301
EASTERN MT
2018 Eastern Montana Fair ~ Miles City
August 22nd-25th, 2018
Plans are coming together for the 2018 Eastern MT Fair. 
Tickets will be on sale the last week of July, 2018, in the Miles City Chamber of Commerce office.
ADVANCE TICKETS WILL ONLY BE AVAILABLE THROUGH TUESDAY, AUGUST 21, 2018
Vendors: Click on these links to download contracts
(Limited spaces available, due to extensive winter damage to the Exhibition Hall)
2018 Fair Book  (Please note: It's 74 pages – before you start printing)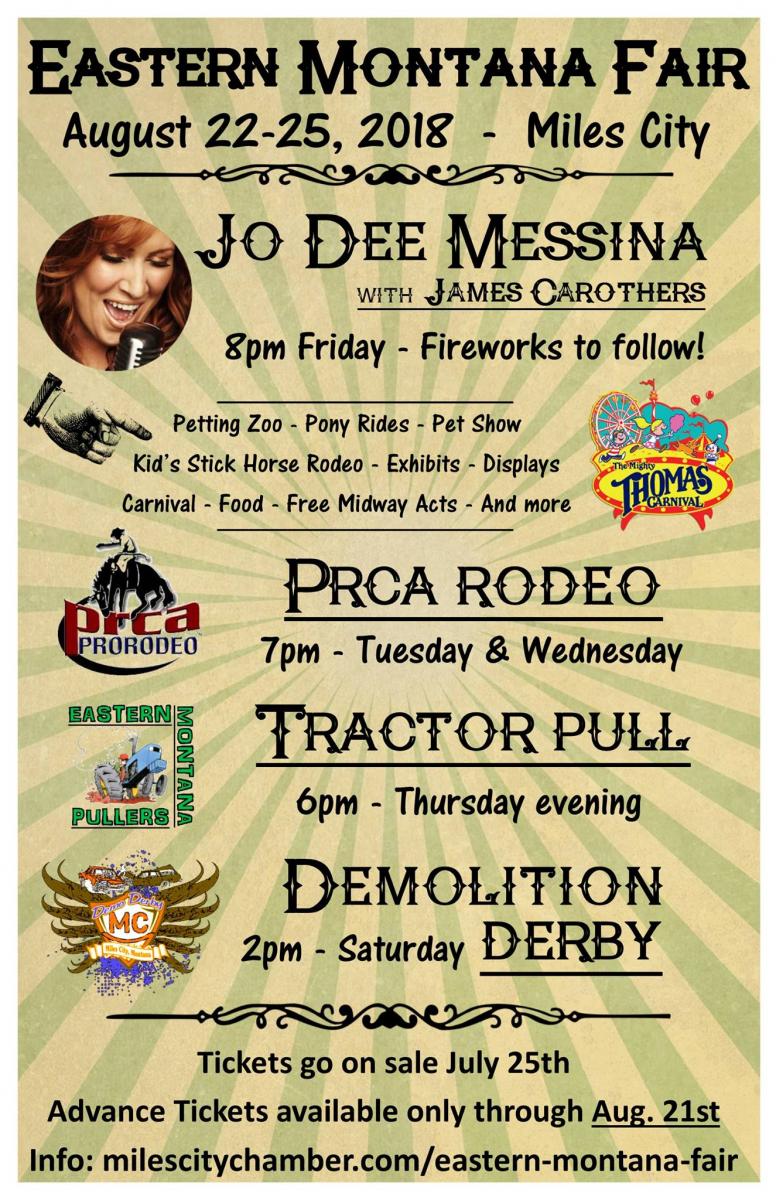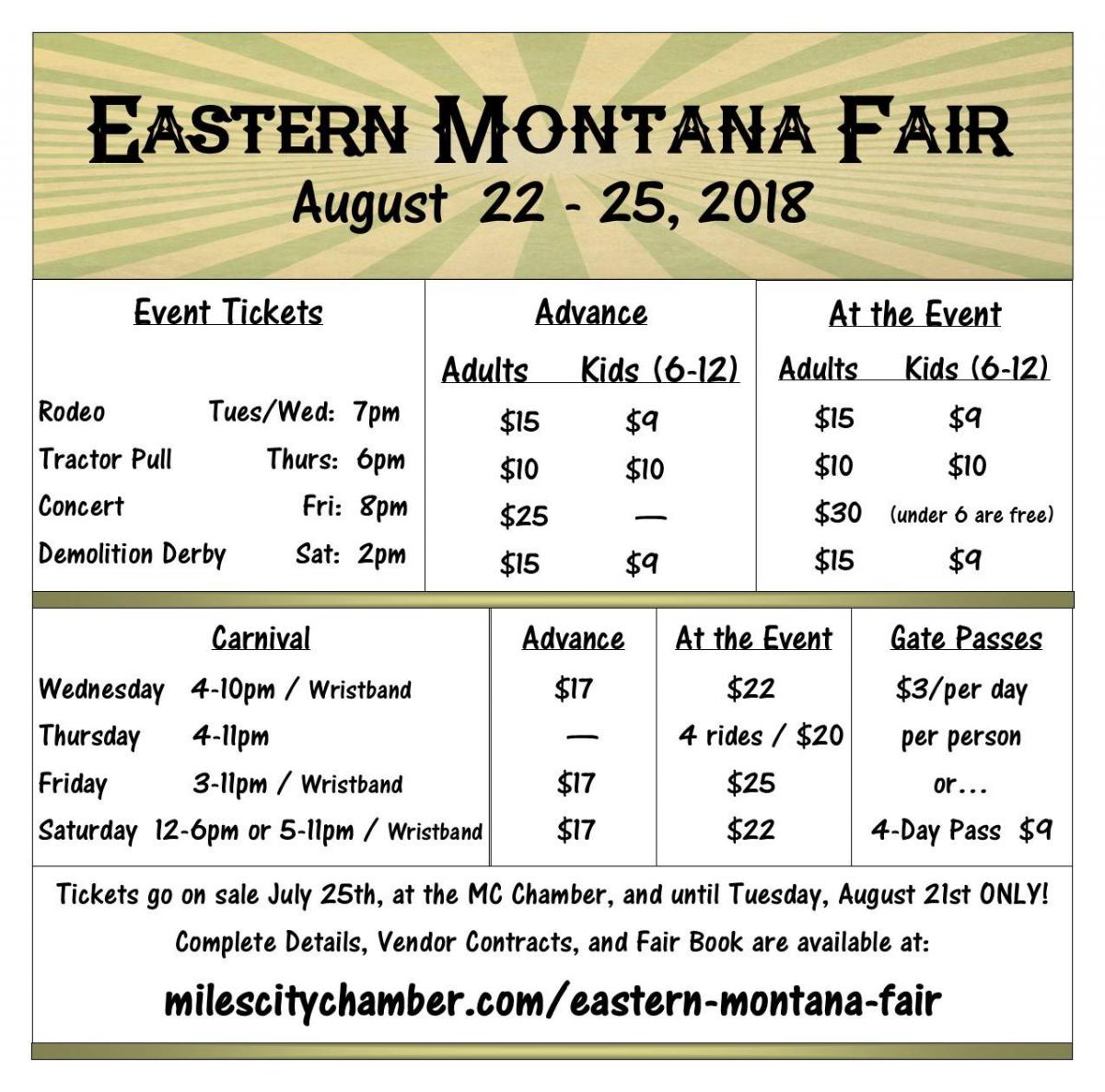 Visit this site, for complete details, ticket prices, and online Fair Book:https://milescitychamber.com/eastern-montana-fair/
For more info or to RSVP, visit this listing's FACEBOOK EVENT PAGE
Tickets are on sale now, at the MC Chamber of Commerce
Advance tickets available until Tuesday, Aug.22nd ONLY.