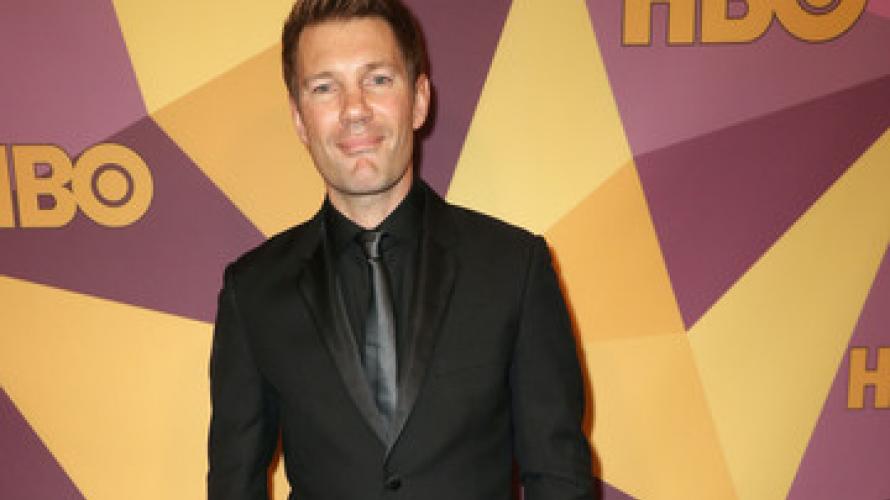 Executive Producer of "Big Little Lies" Per Saari
By Brian D'Ambrosio
Bozeman native Per Saari did not expect to end up as an award-winning executive producer for HBO.
It all set in motion when he "stumbled upon" his first movie location back in 1986, the little heralded "Amazing Grace and Chuck," an experience which put his mind into a fresh, exciting dimension.
"Amazing Grace and Chuck" tells the story of a friendship between a 12-year-old Little League pitcher and a star of the Boston Celtics professional basketball team. Filming began in the Bozeman, Livingston, Helena and Great Falls areas in July 1986, and continued throughout the fall. Directed by Mike Newell, the film starred William Petersen, Jamie Lee Curtis and Gregory Peck.
"That was a big experience for me," said Saari, a 1993 Bozeman High School graduate who now calls Los Angeles home. "Stumbling upon that set in the middle of the night was like Alice going down the rabbit hole.  I was transported to another world, a Fellini roadshow.  I didn't really understand what was actually happening on that set, but I wanted to be a part of whatever it was. So that excitement and desire to work behind the scenes was imprinted on me at a very young age."
When Saari later learned that the film adaptation of "The Horse Whisperer" (1998), inspired by Nicholas Evans' novel, was also scheduled to be situated in Montana he realized that a clear, perhaps even life-altering, opportunity had now stood before him. 
"Whisperer" arrived in Montana in May 1997 and shot though September, with approximately 70 percent of the Big Sky filming taking place on a single ranch and the other 30 percent at locations within about 75 to 100 miles of the ranch. The principal location was the working cattle ranch of Keith and Marie Engle, southeast of Livingston, where the cast and crew were housed.
"When I heard Robert Redford was coming to Montana to make "The Horse Whisperer," something clicked in me," said Saari. "I had to be a part of that.  The seed was planted when I was much younger, with film productions that came through town. I was now studying film in college and this seemed like my one shot at being a part of a Hollywood film.  I wrote Redford an impassioned letter.  An assistant in his office named Alex called me and said he would forward it onwards.  I probably owe my entire career to that assistant."   
For "The Horse Whisperer," Montana could be regarded one of the film's stars, in large part due to the intuitive eye of executive producer Patrick Markey (who worked on "A River Runs Through It" (1992) several years earlier.)
"Patrick is a family guy," said Saari, "he comes from a big, close-knit family, and that is how he produces. He brought me into his family, entrusted me with jobs bigger than I probably deserved, and let me find my way.  I feel tremendously indebted to the opportunities he gave me during "The Horse Whisperer."  Patrick and I have stayed in touch over the years and I keep hoping we'll get to make something in Montana one of these days."
Indeed, Saari's career is the result of a combination of effort, pluck, and the fine benefit of building relationships. His timing was favorable, too.
"I was incredibly lucky to have started my career when I did, when film productions were still regularly coming to our state.  I wouldn't have discovered filmmaking otherwise.  But it doesn't happen that way anymore, at least not very often.  Studios set a story in Bozeman and film it in Louisiana or wherever the financial incentives are greatest.  There is a magic that comes from filming movies in the specific places the stories are set, but that is now more or less a thing of the past."
Discussing the allure of the financial inducements and incentives which entice filmmakers, Saari said that the planning to shoot a movie or television series is strongly based on economic considerations. Expanding the incentive program and adding new gadgets to the state's film toolbox would attraction more productions to the state of Montana, said Saari.   
"Montana, like so many locations, offers specificity and richness, in addition to its spectacular beauty and great crews, but it's hard to justify that to a studio or financier who can save millions of dollars by shooting elsewhere. The hidden cost is that you lose some of the soul of the project.  I always fight for shooting in the actual locations, whether that's Monterey with "Big Little Lies" or Nashville for our next film, a vampire film called "Cuddles."
He referenced the unendingly positive impact of the film "A River Runs Through It," the human saga plus the fly fishing subplot which produced an extraordinary love affair with the state of Montana. "A River Runs Through It" earned an Academy Award for best cinematography, and the pristine beauty of the film has attracted visitors to the state from all over the world.
"For me, it's a meditation on the nature of love and existence and the passage of time.  My relationship with the material has evolved over the years, as I've become more philosophical and as I have experienced my own forms of loss. It's a very personal film for me."
After serving as Redford's assistant on "The Legend of Bagger Vance" in 2000 and working other miscellaneous production positions, Saari struck the Mother Lode last year as the executive producer of "Big Little Lies."
Premiering on February 19, 2017, "Big Little Lies" is centered on the same-titled best-seller by Liane Moriarty, a darkly comedic saga interlacing tales of murder and mayhem in the restful beachfront town of Monterey, Calif. "Big Little Lies" earned 16 Emmy nominations, winning 8 of them, including Outstanding Limited Series.
"I think tremendous pride (when reflecting on the Emmy nominations)," said Saari. "It was validating. Those nominations meant people watched and appreciated our show.  We found an audience, and it's so hard to do that now, to penetrate the landscape, when we are being inundated with information coming from all sides vying for our attention."  
Explored through the eyes of three mothers -- Madeline, Celeste and Jane -- the series' narrative delves into society's taboos regarding perfecton and its often idealized concepts of marriage, sex, parenting and friendship. Reese Witherspoon, Nicole Kidman and Shailene Woodley star as the three prominent mothers of Monterey.
"Our goal was always to make a show that is as entertaining as it is thought-provoking.  We were fortunate to have Liane Moriarty's brilliant novel, which navigated that balance of light and dark.  (Executive producer and writer) David E. Kelley, too, a master at finding that balance, hitting both the high notes and the low notes.  And of course, (executive producer) Jean-Marc Vallée and the cast interpreted it all in a way no one else would have.  You have to honor the full spectrum of emotions while maintaining the truth of these characters, and we had a world-class team all bringing their A-game."
Erratic and unpredictable and infinitely rewarding, that is the gist of Saari's description of the film and television production lifestyle.
"Film and TV producing is inherently unpredictable," said Saari. "There is nothing routine about it, which I love.  Every project has a different DNA and you have to adapt to what the needs of the project are.  Producing is problem-solving, and you have to respond to that every day.  The adventure of each film or TV show is part of what makes it so exciting." 
Reflecting on his own trajectory, Saari said that he is thankful for the day he meandered on to the set of "Amazing Grace and Chuck," the variables that somehow successfully passed on his ambitious letter to the attention of Redford, and his exposure to the myriad documentaries and films presented at the Bozeman Film Festival, an event which started screening in 1978.
"The Bozeman Film Festival was my access point to many of the great films I watched growing up," said Saari. "My mom and dad and I would pile into the car, drive ten miles through the snow, and be transported to another world.  Those movies have left a mark on me, as I know they have so many others who have experienced cinema that way.  "Pelle the Conqueror," "Fargo," "Triplets of Belleville"—those are just a few of the movies I remember watching projected at the Rialto as a kid through BFF.  Those were precious times."
While Saari said that he'd like to bring a film production to Montana in the future, for right now Bozeman remains but a destination of personal significance. 
"I try to be in Bozeman every few weeks, if I can, even if for just a few days. I consider Montana home, still, and find it deeply restorative."