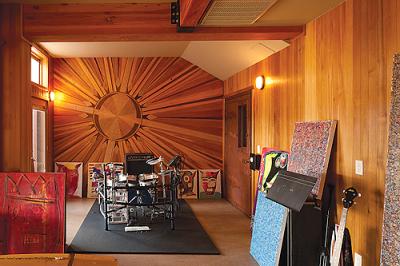 The old adage about sticks and stones, and bones, and names is turned on its head when it comes to interior design elements. For example, something as simple as sticks placed loosely into an expensive urn or beat-up antique basin can provide a warm accent in either a rustic or formal setting. And, when it comes to stone, it doesn't have to be large and cumbersome like an outdoor application might be; it could be a clever use of reclaimed granite slivers making your wall sparkle with bling.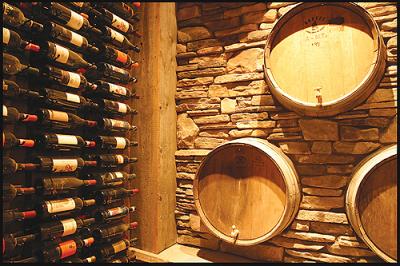 In speaking on behalf of senior designers/owners Lynette Zambon and Carol Merica, Sophia Cok, of Design Associates in Bozeman, says, "One of our favorite things about designing in this territory is bringing the outdoors inside to our interiors. Natural materials are inherently warm in texture and tone. They are easily combined with one another and are usually very durable and easy to care for."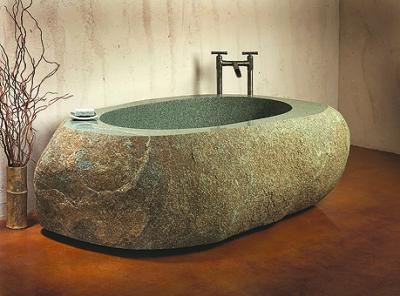 Have you considered incorporating into your interior design that huge branch recently culled off your favorite tree? Or how about taking a bath in a boulder left behind by an ancient glacier?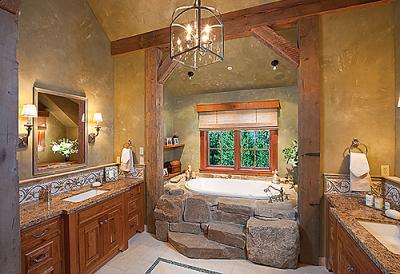 According to Pamela Guth, senior designer and owner of Trappings Studio in Missoula, such organic elements "are both honest and luxurious at the same time. They capture your imagination and reference the human experience with nature on a daily basis. They are beautiful and transcendent, as well as humble."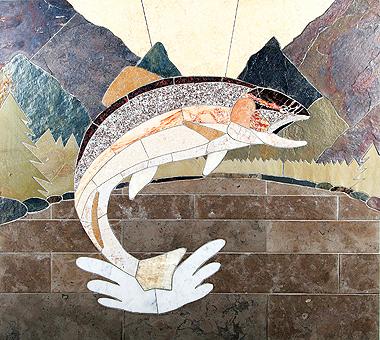 Utilizing materials from nature provides the opportunity to feature something truly unique in your home—even becoming your signature element. Look at the wine cellar made by Pro Builders of Bozeman. Its one-of-a-kind feature is the wine barrels ensconced in the stone wall. You don't see that in everyone's home! In fact, Pro Builders takes pride in "creating designs for our homes that other builders in the area don't typically use."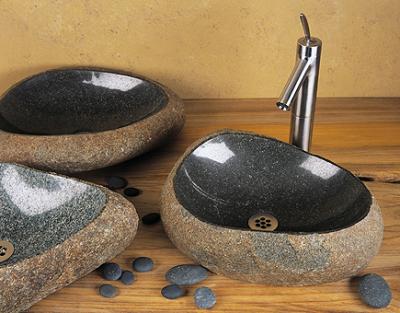 There are abundant designers across Montana whose artistic brilliance may be tapped to incorporate these elements. And, there are abundant artisans producing custom pieces who aren't so much into the business of selling their wares as they are into simply being artisans. One designer, in particular, has blended her expertise in home décor with her expertise in business to provide an outlet for such creative minds in her Little Bear Interiors store in Bozeman. According to fellow designer and store manager, Tracie Floyd, "Deb Young is a vital catalyst for Montana artisans both in getting their work out there and in making connections among the artisans to collaborate with their mediums (connecting an artist with a framer, for example). At Little Bear Interiors, we like to provide functional art; one-of-a-kind pieces. When you come here, you should 'expect the unexpected.'"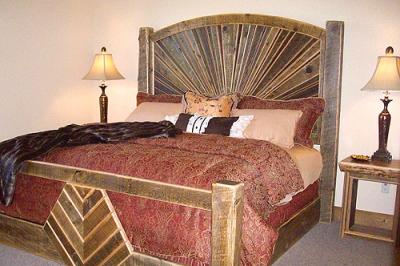 Nature, herself, is a proven master at providing the unexpected, so maybe it's time to capitalize on what she has to offer when it comes to realizing the vision you hold for your own home.