I just returned from the National Association of REALTORS® conference held in New Orleans. This year I had the pleasure of speaking to the general membership and the Women's Council.
My presentation, entitled Follow the Money: The Next Wave of Luxury and Resort Buyers, was a fast-paced look at what the new generation of worldwide buyers demand from their agent, how they chose their perfect home, and the latest trends and designs that influence their buying decision.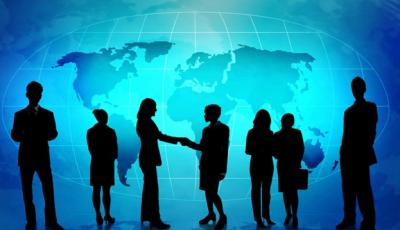 We also took an in-depth look at the buying patterns of the international consumer. Currently there are 2,200 billionaires globally, and that figure is set to double by 2020. The international buyers are primarily focused on major markets like New York, Miami, and San Francisco (think NFL cities) in the US, but we are already seeing a trickle-down effect into smaller markets with amenities including state capitals, college towns with populations of 100,000 and above, and some specialty markets with a strong emphasis on education, culture, and recreation. 
This second tier has led luxury homeowners to buy homes off-the-beaten path for leisure purposes such as Gozzer Ranch in Idaho, Yellowstone Club in Montana, Lake Martin in Alabama, and Palmetto Bluff in South Carolina.  
Let's take a look at the top five countries that are investing in the US and their buying patterns.
CHINA
China leads the pack with $22 billion invested in the US real estate market in 2013.  Obtaining a quality education for their children is a key driver, with 85% of wealthy Chinese wanting to educate their children overseas. According to the same survey conducted by Juwai, 60% of these investors have or are seriously considering immigrating to the US. Reports of condo purchases in NYC from $60 to $90 million are being secured in order to enroll their kids in US preschool. Buyers from China often purchase above-average priced homes in the high-end markets. According to the 2014 NAR International Buyer Profile, California is the #1 state for purchases, 76% of all sales are paid in cash, 56% are for vacation and residential rentals, and 83% prefer suburb and city center locations.  
UNITED KINGDOM
UK's hot spot is Manhattan.  When looking for a global city, NYC is cheap at $2,300-$2,400 per square foot in comparison to $5,000
per square foot in London, which is home to some of the most expensive global real estate. NYC is considered a safe place for foreign money. Ownership can be in an LLC, with their accounts maintained in the British Virgin Islands. There is a flight of upper middle class money moving to the US. Owners may only use the property for two to four weeks out of the year, just a place to park their boat in some cases. They also favor resort areas near NYC.    
CANADA
Unlike the UK buyer, Canada purchasers are mostly investors and are attracted to depressed cities and markets with an over-supply of inventory where deep discounts are available. After the recession, Canadian money flocked to Florida, Las Vegas, and Phoenix. Many are investor groups purchasing single-family homes and condos for residential rentals. They are also attracted to resorts for their own second home use with amenities like golfing, water sports, and skiing. Florida rules as the top location with 40% of all purchases. Canadian buyers pay mostly with cash (82%), and they are the highest resort buyers (28%) of the top five countries.  Montana, especially Whitefish, has seen a large influx of Canadian clients, as well as larger acreages favored by the oil and gas money from the Calgary area.  
MEXICO
Mexico and South America are slowing their purchases in the US because of the improvement in their own economies. However, there is still a lot of permanent family relocation to California, Arizona, Texas, and Florida. Brazil is very hot economically and is pouring money into Miami. Other cities to watch include Tucson, Phoenix, El Paso, Austin, and San Diego. There is a trend toward multi-generational properties and compounds that can accommodate several families. 
INDIA  
India favors California, especially high-tech and medical centers such as the Silicon Valley, LA, and San Francisco. There is an emerging trend to Americanize their families and live in the US. Many were educated in the US and over 80% of their purchases are for primary residences, with 77% comprised of cash sales, 47% of their purchases are in suburbs, and 38% are in urban areas. 
The EB-5 Visa "Immigrant Investor Program" is gaining popularity among international buyers and accounting for more global attention and relocation to the US.  Under the EB-5 Visa Program, a $500,000 investment in a "Regional Center" enables foreign investors to qualify for a Green Card without the constraints of having to set up and manage a US business. This immigration option allows investors to live in any US state and engage in a business, employment, or any activity of the investor's choice, or to just retire.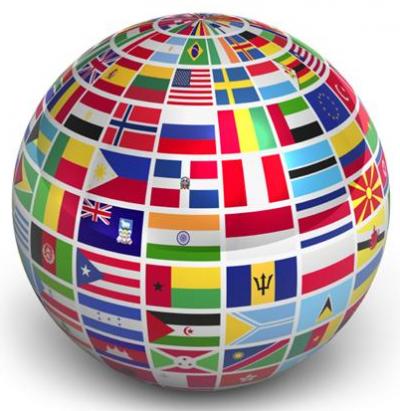 BRINGING IT BACK TO MONTANA
Although these statistics seem intriguing, one may ask do they even have any bearing on Montana?  The answer is yes, in a small but growing fashion.  I took a look at our Southwest Montana MLS data for 2013 and 2014, which covered an eight county area including Bozeman, Big Sky, Livingston, Big Timber, Ennis, and Dillon. The selling agent has to option to report the origin of the buyers in these sales.
While Canadian investors were mostly isolated to the Whitefish and Kalispell area in the past, more than 10 purchases in our market were attributed to buyers from Canada.  We also had two buyers reported from the UK, and one from each of the following countries: Brazil, Australia, German, China, Italy and Guam. International visits are up in both Glacier and Yellowstone Park.  The next few years will hold good opportunity for global discovery with more international visitors becoming buyers. 
* * * * 
Robyn Erlenbush is a third-generation Montanan who lives in Bozeman. She owns ERA Landmark Real Estate with offices in Bozeman, Big Sky, Livingston, and Ennis along with NAI Landmark Commercial, and Intermountain  Property Management.