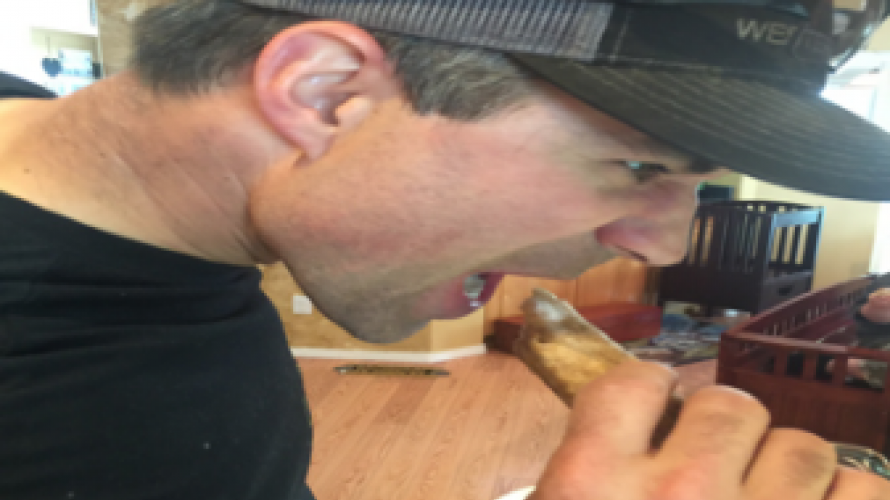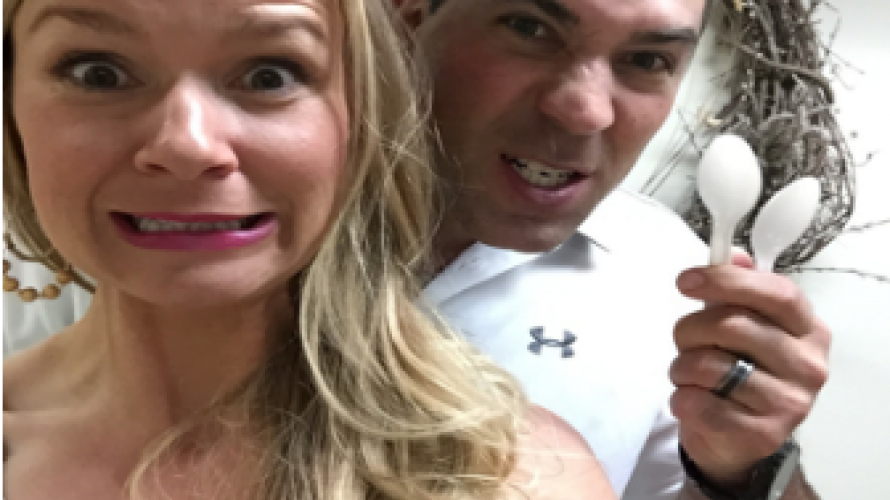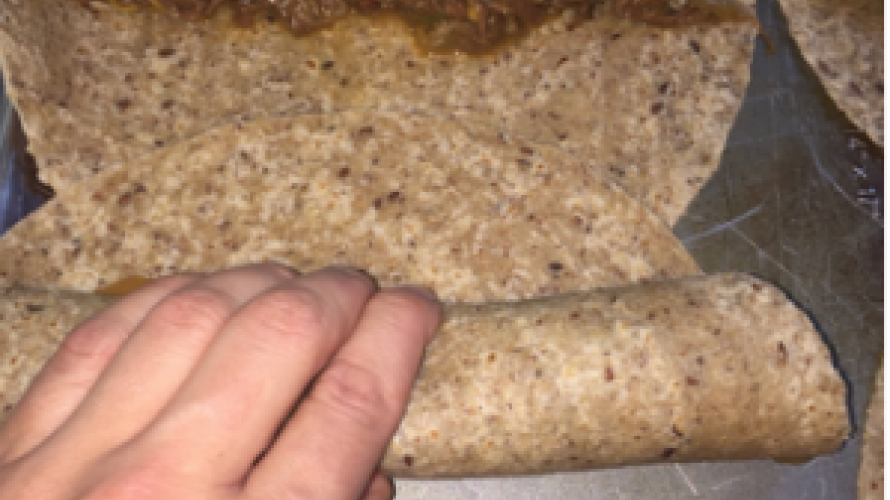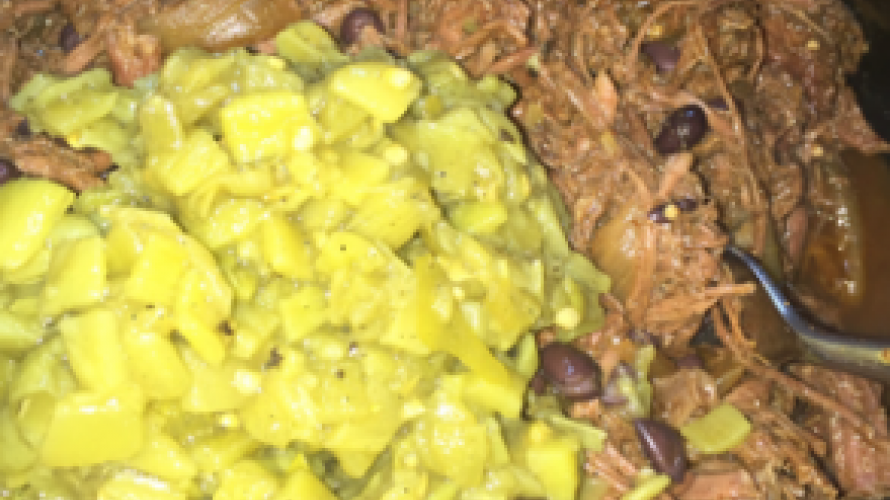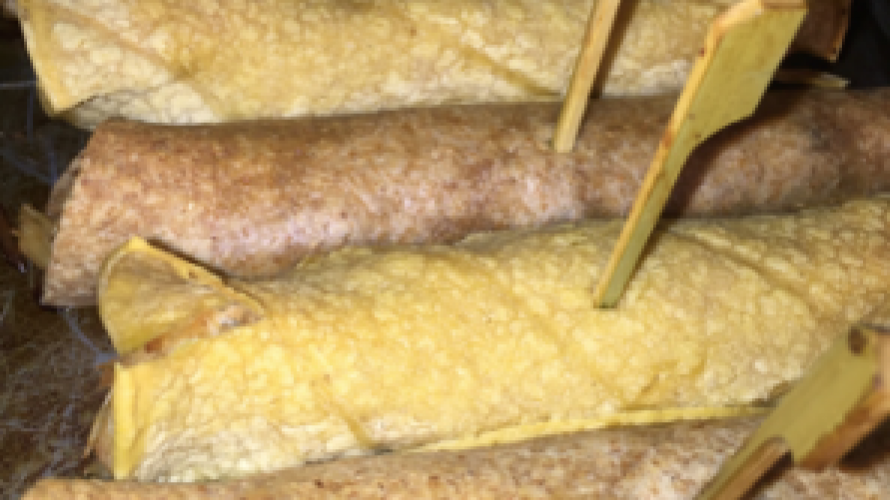 Sometimes you just need some comfort food and for an outdoorsman, that comfort food is, of course, ELK!  The outdoorsman looked like he was getting a little thin the other day so I whipped something up that I knew he would devour like a rabid wolf.  I threw an elk roast in the Crockpot with a little of this and that and set that baby on high for the day.  When I got home the house smelled positively drool worthy, so with a hungry, impatient outdoorsman stealing bites over of shoulder, I made up the taquitos.
The roast made enough meat to make A LOT of extra taquitos, so I made them up and put them in the freezer.  Little did I know that the outdoorsman would offer to "cook" dinner every night for a week until the taquitos were gone.  He said he couldn't stop thinking about them.  I myself am plum ready for something new for dinner!!   So here ya' go!  Enjoy!
ELK TAQUITOS
INGREDIENTS
1 Elk Roast- sized based on how many taquitos you would like to make
1 Medium Onion-diced
3 Tablespoons Minced Garlic
A Healthy Dose of Salt and Pepper
1 Large Can of Green Chilies- Diced
1 Can Black Beans, Rinsed
2 cups shredded Parmesan Cheese
Corn or Four Tortillas- As many as you want to roll out- based on your preference (the corn are hard to roll, but taste much better)
Dipping Sauces:
Ranch Dressing (Homemade Buttermilk Ranch is UNBEATABLE)
BBQ Sauce
Nacho Cheese
DIRECTIONS
STEP 1
Throw your frozen roast into the Crockpot with the onion, garlic, salt and pepper.  Set on High for 8 hours. 
Preheat Oven to 350 degrees.
Shred the meat with two forks and add green chilies, black beans and cheese.  Stir.
STEP 2
If using flour tortillas, simply make a row of the meat mixture and roll up.  I like to place a toothpick in the center to hold everything together.  Then place on a baking sheet.
If using corn tortillas, you must microwave them for about 15 seconds and then quickly roll them, otherwise they crack and it's a disaster.  I usually heat about 3 at a time so that I can roll them before they get cold and stiff again.  Toothpick and place on baking sheet. 
STEP 3
Once your pan is full, bake at 350 degrees for 30 minutes. 
Take out, Drool, Dip, Drool and Enjoy.
If you have extra meat, you can roll the taquitos and then freeze them.  All you have to do is take them out of the freezer and bake at 350 degrees for 35 minutes and Waaaaallllaaa!  Even an outdoorsman can do that!
Okay…Now I am hungry.  
___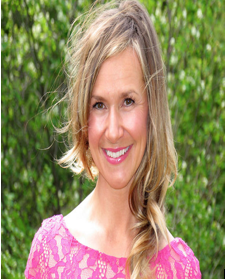 Kristen Berube lives a crazy, laugh-filled life with her outdoorsman husband Remi and their three camo-clad children in Missoula, Montana. A graduate of Montana State University and the Northern Alberta Institute of Technology, she loves being a mom and enjoys hiking, fishing, and camping. "Confessions of a Camo Queen: Living with an Outdoorsman" is her first book. - 
It is available for purchase at: http://www.amazon.com/dp/1560376287/ref=tsm_1_fb_lk