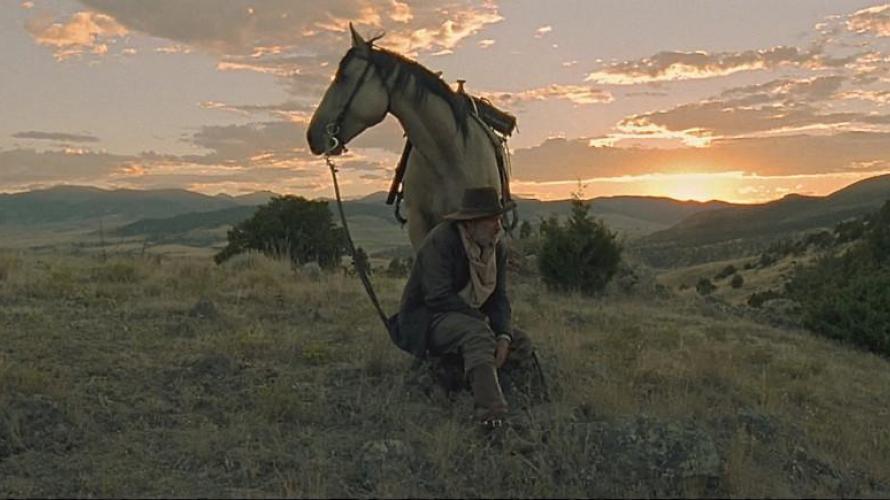 Lured by big sky, huge land, and large minerals, people come from just about everywhere to see Montana – and just about everybody wants a piece of it. 

That includes filmmakers. 

Director Jared Moshe rose early one morning in December 2015 to scout possible filming locations in southwestern Montana. After a night in a hotel in Ennis, driving out of town, the director stopped to watch the sun climb over a rim of buttes. Each blade of winter-tattered grass seemed to blink on, as if lit by a tiny filament. He looked around – as a New York-born, L.A. resident would – for someone with whom to share this exhibit of small pyrotechnics. He saw no person, no ranch, nothing that intimated habitation except a fence and the powdery asphalt that rolled across the grass. Strings of snow hung over the rounded summits. Then the sun appeared in a split in the clouds. 

At once, he knew that he had found one of the locations fit to exemplify The Ballad of Lefty Brown.
Under one year later, Moshe returned to film the neo-western in Harrison, Nevada City, Virginia City, and Bannack State Park, captured over the span of only 20 days in September 2016. 

Discussing the soon-to-be-released production, Moshe praised the decision.  

"I'd always wanted to shoot in the northwest U.S. and especially Montana," said Jared Moshe, who wrote, directed and produced The Ballad of Lefty Brown. "I feel that the Northwest U.S. is alive in a way and manner that the southwest just doesn't have. Montana seemed like a land rife with possibilities, and we went scouting in the middle of December 2015, and even though it was snowing, which was the exact opposite of what we needed in the film, I said, 'this is my town.' Montana felt right and it seemed to fit with the pace of the story that needed to be told."

Virginia City, Nevada City, Bannack – the bonanza place-names reach back to the time of the Civil War. Even earlier, trappers were taking Montana's furs to make blankets, hats and coats. Anything was free in Montana in those days, if you could only get it. These towns preserve the character and ambiance of the bygone eras of the West. Moshe said that while scouting he was immediately enamored of Bannack, which was founded in 1862 when a prospector named John White discovered gold on nearby Grasshopper Creek; from the late 1860's to the 1930's, Bannack operated as a boom-and-bust cycle mining town with a fluctuating population. Approximately half of the film production's time was spent there. 

"Bannack is a beautiful piece of history never used for filming a western like this before," said Moshe. "Most westerns are set on about one of five ranch locations in California and New Mexico. But, Bannack is literally in the middle of nowhere, it is gorgeous, and it's incredibly well-preserved. The Meade Hotel (the original Beaverhead County Courthouse) feels like you are living in history and living in the woods, in the land, and the scenes filmed there brought out all of the Montana aspects of the story. We benefited from the fact that in Bannack everything there is as is. We added some furniture and carpeting and chandeliers and we worked the locations, but overall we were working in the actual spaces."

Part Prepared for Pullman

The Ballad of Lefty Brown was written with actor Bill Pullman in mind to fulfill the obligation of Lefty Brown. A veteran of approximately 60 movies, Pullman has had a decades-long relationship with Montana as a resident and a rancher. He rattled off his own array of accolades for Bannack. 

"To know that those buildings in Bannack have been in place since the 1800's is something that you felt vividly," said actor Bill Pullman. "You felt it most vividly around the back sides of the buildings and while doing a shootout scene along the back side. When you get shot and dive into the dirt in Bannack, you wonder just who else has also dove into the dirt there, or who else took cover in that dirt, or who else had died there throughout the years. With Bannack, you know that no scene designer put it in there, and it's natural to wonder about the human beings who were dedicated to settle the place. You think of a tent city and the thousands of people who lived there at one time and how they were spread throughout the valley, and you can imagine it teeming with life and energy."

Roger Kasak, assistant manager at Montana Fish, Wildlife and Parks, who supervised the filming at Bannack State Park, said that the cast and crew "were super respectful of the town and the buildings," and that he supports the concept of future film productions making use of the state park as a resource.  

"They dressed the sets fantastically, yet respected the integrity of the buildings," said Kasak. "Everything in Bannack is original, set in its original place, except a reproduction of the gallows, and our policy has been to leave it all in arrested decay since we took it over as a park in 1954. The production helped us reproduce the gallows and they supplied the material. They replaced old hitching rails, ordered period set dressings and left them to us to use for other events. They showed respect to the property for what it is – a major history for Montana, and a federal landmark."

Soul of the Sidekick

When popular frontier lawman Eddie Johnson (Peter Fonda) is suddenly killed, his faithful sidekick and companion Lefty Brown avenges his death. Maturity, Lefty soon discovers, does not begin with a group. It begins from the heart. While Moshe's characters are commoners with dirty feet and weathered face, he manages to eschew archetypes in favor of the ignored. 

"I've always been really interested in the people who you don't see," said Moshe. "I am interested in the people who have been looked over, like the sidekicks in the old John Wayne movies, who totally played their scenes for comedy and humor, but who were relied upon to watch the bad guy, or to watch or guard the wagon. But with many of the sidekicks, you only see a caricature. I think with Lefty you get to see a real human being."

Pullman delivers a rough-and-ready frontier craftsmanship to Lefty, a poignant documentation of hope and failure. A man is an island when he is 63-years-old (Lefty's age and Pullman's, too) and has few friends or attachments and regrets the opportunities that he missed. The sustained ripples and echoes of Lefty's loneliness are magnified by tragedy. Pullman competently pulls Lefty along by the chain and twists the gruff, complicated character into an unusually tender, fluid and restrained presentation.  

"I loved being inside the soul of a sidekick," said Pullman. "Lefty is really an ancillary figure, someone who is living in the shadows of others, and then all of a sudden, he is standing out there all alone. At 63, he is finding out just who he is as a man, and, as an actor, I realized that (similar to Lefty) I would be carving out new territory. It's an honest film, inside a genre that people are either jumping in the line to see, or they don't or won't see them at all. It seems people are dogmatic about westerns. I like that this is not all about riding horses, or fistfights, or shooting rustlers – granted, those components are there. Yet, it is a suspenseful film about characters, and how they endure in that wild place…I looked at the script and I read it and I knew that I was going to have to nurse this sucker and do everything that I could do to make this film happen. Jared got infected, so to speak, by Montana, and I could tell early on that there was something about the spirit of the locations that he went to that he liked."

Spirit of the West

In "Lefty Brown," drama is subtle, internal – not always applied. Moshe rejected the revival of the conventional Western back lot, favoring a grittier, more visually credible, emotionally charged breed of narrative filmmaking. Indeed, against the backdrop of purple sage and yellow morning skies, The Ballad of Lefty Brown radiates the spirit of the west. Lefty's bygone era – Indians chasing buffalo, cowboys at work with lariats or at play with .45s – these have vanished, leaving a deep, nostalgic void, a wish for the West that was. In reply, Moshe and cinematographer David McFarland skillfully perpetuated the old dream of living close to raw land, and the freedom of wearing a dirty shirt. Reached through this sympathetic historical filter, the viewer's heart yearns to allay Lefty's deeply conflicted regret. 

 "Lefty has a sense of humility knowing that he really has to rely on and learn about who he is through the eyes of someone else," said Pullman. "He learns this from someone who is a competitor at first, and then they have a different kind of bond, and he discovers so much through the eyes of a kid. It really is a great arc. He needed to find himself – and that's a hard thing (to acknowledge). Lefty imagined himself as one of a quartet, as part of the legendary guys he rode with, but due to betrayal, deaths, and the weakness of character, he has to go off on his own."

The majority of the movie was filmed during approximately two weeks in Nevada City and two weeks in Bannack State Park. It's the bright fall September setting – a landscape of strips of yellow shrubbery and chocolate earth – that also nudges the film into another visual realm. On springy plank sidewalks Lefty breathes in the autumnal air as he strolls past buildings. When dark arrives, the sky is full of stars. 

"We were looking for the transitory feel that the fall season conveys," said Moshe. "There were yellow leaves on the trees all over and a sense of fall in Montana that captured that look and feel of the movie. While Montana is a struggle and it's clearly hard in many ways, it is also green and hopeful. It feels like a place where you can plant your stake there, and where you can do anything." 

While the weather often makes life hard in Montana, "there was an inclination of some kind of a higher power to help along a Western being shot in Montana," said Pullman.

"Everything about the weather was kind," explained Pullman. "The leaves in Bannack were gold and the height of the intensity of yellow. The moon was full (during filming) at the Jackson Ranch, a big full moon on the horizon. It was like we were being handed platters and full meals. Everything was perfect weather-wise. When it rained, it only helped the look of the scenes where there was rain." 

His wife, Tamara, and all three of their children appear in The Ballad of Lefty Brown as extras. Tamara appears as one of the widows in a funeral scene. Son Jack appears as a banjo player; daughter Maesa is in a hotel scene; another son, Louis, has the memorable experience of putting a noose around his father's neck after beating him up. A number of Pullman's longtime friends played small additional roles.  

 "We were looking for old codgers in one scene," said Pullman. "All of my friends just happen to be old codgers, so there are 12 or 14 of them as extras in the big hanging scene in town."

Lefty Brown "Authentic Artifact" 

Bill Pullman finds inspiration almost as pervasive as the air in Cardwell, a small farm and ranch community in Jefferson County, Montana which the actor calls home. In fact he has a role in another Montana-made movie, Walking Out, a short story adaptation by Alex and Andrew Smith that is scheduled for release in October 2017. He said that one of the greatest treasures of the Treasure State to the film industry is that it even now retains scores of visual hallmarks of Western history.  

"The Ballad of Lefty Brown is really an authentic artifact," said Pullman. "Jared put a new twist in a genre told in a conventional style. There is no glitz, without fancy editing or cutting, but authentic storytelling, and the skies, and all of that. There is a commitment to the geography of the place, with (the portrayal of) Montana being different than in Texas, or Colorado, or Wyoming. Jared adapted the script to use authentic place names, not generic names, like some films where they make up the names of where the towns are. Montana has the linkage to the life depicted in the movie." 
For more information about the release of The Ballad of Lefty Brown, visit www.a24films.com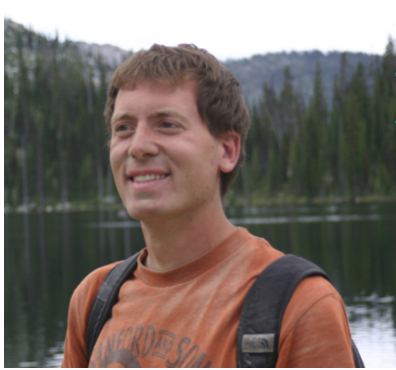 Brian D'Ambrosio is a writer/editor living in Missoula, Montana. D'Ambrosio is the author of more than 300 articles and five books related to Montana history, people, and travel.