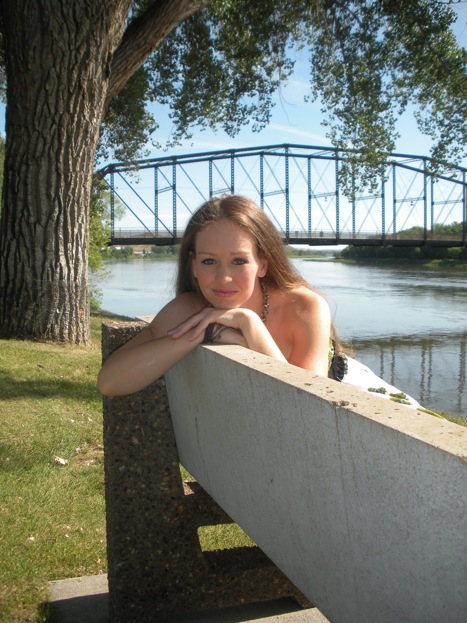 Lacey Middlestead is a Montana native and freelance writer currently living in Helena, Mont. She loves meeting new people and helping share their stories. When she's not busy writing articles for newspapers like the Independent Record and Helena Vigilante, she can usually be found indulging in her second greatest passion–playing in the Montana wilderness. She loves skiing and snowmobiling in the winter and four wheeling, hiking, boating, and riding dirt bikes in the summer.
********


Halloween is quite possibly my favorite holiday of the year. This is undoubtedly because I will always be a kid at heart, and as a kid, playing dress up was my favorite activity. Whether it was the Little Mermaid, a pioneer from Little House on the Prairie, a doll from the Nutcracker, or a princess, I was always tearing around the house in some kind of outfit and imaging myself off to far away places. I was so committed to my dress up time that I often refused to take my costume off even if my mom needed to take me with her to the grocery store.

To me, Halloween is the one day of the year where anyone, regardless of age, gets to play dress up and be a kid once more. Oh, and binge eat on a ridiculous amount of candy and chocolate without judgment.

Thankfully, I was blessed with a mother who made Halloween growing up extra special.

Every year, without fail, my mom threw my friends and me a Halloween party. And did her parties ever take the cake! So much so that people I went to grade school with still come up to me sometimes and tell me how they still remember how amazing her parties were. From the decorations, food, games, and prizes, my mom committed herself to the parties as much as I did to dressing up for them.

When you walked in the room, the walls were covered in cobwebs and creepy wall posters of witches and skeletons. Songs like "Monster Mash" and "Purple People Eater" played in the background. And there was always a long table filled with deviled egg eyeballs, carrot fingers with slivered almonds for nails complete with green ranch dressing to dip them in, and a black cauldron of punch smoking with dry ice.

I remember one year, my mom had us all play a game where, one at a time, we were blindfolded and had to reach into a paper bag, pull out a mystery object and eat it. After eating it, we had to guess what we thought the item was. Naturally, she picked foods that would prove gross both in taste and texture to kids. I distinctly remember thinking that my food item had to be an eyeball. It was slightly rounded, slimy and tasted horrid. It turned out to be a prune. To this day, I still can't bring myself to eat prunes.
Another year, my mom managed to convince her friend, Nancy, to dress up and play a fortune teller. Fully decked out in a gypsy skirt, head scarf and big hoop earrings, it was hard not to think she was the real deal. Gazing into a crystal ball my mom rigged from a glass bowl she spray painted with iridescent paint, Nancy read all of our fortunes throughout the night in an ominous voice.

Every year there was something new and terribly exciting at the party. My friends and I waited all year for it and are eternally grateful to my overly festive mother who made the holiday so special.

Halloween was, and still is, one of the best days of the year for me. It is the one day where, even at 26 years of age, I still get all giddy at assuming another persona for the day. Halloween allows you to remember and embrace the childhood you were forced to grow up from and that is something worth appreciating!