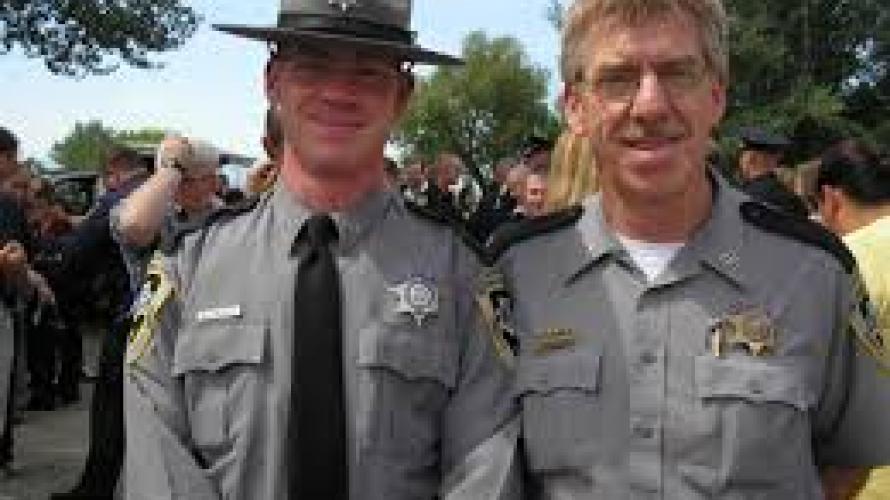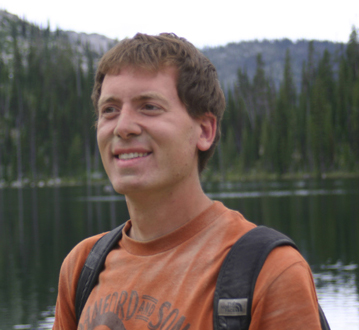 Brian D'Ambrosio is a writer/editor living in Missoula, Montana. D'Ambrosio is the author of more than 300 articles and five books related to Montana history, people, and travel.
The amount of good luck coming our way often depends on our willingness to act.

In the case of former Yellowstone Sheriff's Department Captain and jailer Dennis McCave, the assessment is literal.

Academy Award winning director Alexander Payne ("Sideways," "The Descendants," "About Schmidt") was looking for authenticity when he brought his crew to Billings and Laurel for a week in November 2012 to film parts of "Nebraska."

"Nebraska" follows Woody T. Grant (Bruce Dern) of Billings, Montana, in his quest to collect a large sweepstakes prize he thinks a publishing house has awarded to him. In this sleek, stirring road trip comedy, the boundaries of art and life are probed with a knowing yet understated directness.  (Bob Nelson wrote the screenplay and injected Billings into the script.)

Deny Staggs of the Montana Film Office asked Billings resident Anne Gauer to refer restaurants and hotels to the film crew before she even knew who it was for.  Eventually, Staggs suggested to Paramount Pictures Executive Producer George Parra that he put Anne on board, and she began scouting for the film.  Her two week stint as a location scout for "Woody and Kate's house" grew to a search for dilapidated hotels, hospital rooms, railroad tracks, cop cars and a law enforcement officer to act in the film. Her intuition ultimately led to McCave.

 "I was scouting police stations and photographing vehicles," says Gauer. "I checked out the Women's prison, Billings police station, Laurel police station and Montana Highway patrol office. I talked and met with different law enforcement agencies about locations and jurisdictions."Gauer took a rubbing of the Yellowstone County Sheriff's Office emblem on the side of the patrol car, and took photos of the badges and uniforms, so they could be altered for the film.

While inside the Yellowstone County Detention Center on the search for old uniforms to possibly use for costumes, she talked with Captain Dennis McCave, who, at that time, was nearing the conclusion of his 35th and final year in law enforcement, as commander of the county jail. He had been running the county jail.

Gauer mentioned to McCave that there was a small part in the movie for a real-life Montana law enforcement officer.  "They didn't want Hollywood to send a Montana law enforcement officer," says McCave. "I told Anne that, 'well, if you need somebody, somebody to drive up in a patrol car and to approach him, and that's it, I'll do it.' I figured it was a bit thing and it would be no big deal. I had no idea."

"I knew that McCave had a personality that was outgoing enough to play this part," says Gauer. "A few weeks later, Casting Director John Jackson called and asked, 'do you have any leads for the law enforcement officer?' I said, "well, I just happen to have a picture of someone.' Both Jackson and director Alexander Payne loved his look.  He got the part."

McCave says that he saw the role as a positive community event for the city of Billings. While McCave and others did have concern that the officer's role would go over the edge into bumbling parody, that wasn't the case.  
"I figured that if they wanted a real cop, I would give them a real cop. If they wanted a real police car, we would give them a real police car. I was humbled to be a part of it."

So, one chilly day the Monday after Thanksgiving, Dennis McCave took the morning off from work to participate in a movie. McCave changed out his real uniform into his movie garb – regulations prohibited use of the exact insignia – drove to the 27th Street Interchange, and waited for the crew and trucks to start showing up.
It wasn't supposed to be a speaking role, but he would become the only Billings actor with a talking part. It all unravels this way on film: Woody is a luckless, wild-haired, elderly fellow. He is alcohol-addled and stubborn, and determined to walk to Nebraska to pick up what he believes is a $1 million dollar sweepstakes prize. Before he gets very far, he is stopped by a local cop. There is a distinct mood set from the opening location, which feels like a paradise waiting to be loved and lost.
"Hey partner, Where you heading?" the deputy asks. Woody doesn't answer.  He just points to the highway – toward Nebraska. An old man burdened by the passage of time comforted by the duty of an officer.  "Dennis showed the style and the confidence to be able to play that role," says Gauer. "He was believable – the way he approached and related to Woody. He was the right choice."

Director Payne: "Be Yourself"

Director Alexander Payne's instructions to McCave were simple. He essentially told McCave that it was better for McCave to be himself than try to be some version of what he thought that the director wanted.

"He didn't say things like 'stand here, or turn here, do this.' He didn't give exact directions or instructions. I know that he had in his mind precisely how he wanted to start. He wanted me to get out of the car, and to act as I would normally act. He didn't want to tell me how a cop would act in real life, or how I would act in that situation.
"Alexander gets there, and he says, 'just be yourself.' He says, 'just do it exactly the way you would act in a normal life situation. So I act how I normally act. I jump out and I start calling out. We did a couple of first takes, a second rehearsal, and then Alexander turns and says 'mic him up.' So we do it over and over, and he says, 'that'll do it.'
"I took off the mic, and I went to sign some different papers. It was then that someone explained what was going on – that it was for the opening scene of the movie. I was done by noon, and I didn't even need to take a full day's vacation – just the morning." 

McCave's impromptu exchange would make its way not only into the film's opening scene, but would later be used in the film's official trailer.

Gauer Learns the Ropes

Anne Gauer understands that good fortune is one thing, but hard work is what keeps the ship sailing. Once the location scouting was completed, Gauer was hired to stay on the crew and work as the assistant location manager for Montana and Wyoming.  She learned the brass tacks from location manager John Latenser V, who worked with Payne on several of his films.  She learned that movie making is a fluid process that rarely adheres to fixed schedules and that predictability is a foolish notion.

"You just have to find a way to make it happen. There are no excuses. Things change so quickly. For example, there was a house that Alexander really liked, but before filming, there was a divorce, the house went into bankruptcy, and it was owned by Fannie Mae. It took a lot of investigation to track down a key for him to location scout that home. You have to keep trying and never give up."  Another time, the day of filming in Laurel, neighbors of the home being used in a scene put up their bright, shiny Christmas decorations. Gauer had to ask them to remove the items so filming could begin.  "Those are the things you don't expect – like carrying away a lighted deer."

McCave's Other Screen Encounter

McCave, 62, actually has another screen credit to his name; he was an extra in the 1992 Tom Cruise adventure-romance "Far and Away," also filmed in and near Billings.
"When I saw Captain McCave at the Yellowstone County Detention Center, I saw the picture of him on the set of "Far and Away" on the wall in the station," says Gauer. "So I knew he had the movie bug."

In a similar circumstance in the early 1990s, McCave had the chance to interact and socialize with some pretty famous folks, including Tom Cruise and Nicole Kidman. His wife had a friend in theatre, who suggested that Dennis and his wife bring their children to the casting call.  "Our friend said that I might as well fill out a card," says McCave. "I was put into the big fight scene down at the Depot. I got the call, and the kids didn't. There were seven days of filming all the different fight scenes. It was almost by accident."
Captain McCave's father was also a law enforcement officer in Chicago and California. His son is in his seventh year as a deputy in eastern Montana.   "It's funny that right when I was about to retire after a 35-year career, I played a sheriff's deputy. Personally, it's much more meaningful because it's a family tradition."

Six Oscar Nods for "Nebraska"
On March 2, "Nebraska" will be up for six Oscars. (Shot in glorious black and white, it was also nominated for five Golden Globe awards.)
"I hope it wins everything that it gets nominated for," says McCave. "I will certainly be paying attention. When I think about it all a year later, it's like, really? To be included in that second and a half at the beginning of the trailer is amazing."
Ultimately, several scenes which Gauer had been scouting for when she met McCave were filmed in South Dakota and Nebraska – the police station, railroad tracks, hospital rooms, and old hotel.  "There is some unique local architecture in "Nebraska,'" says Gauer. "We found the 1940s home in Laurel that was used as Woody's home. There is a shot of the Billings Bus Depot, and the scene along Montana Avenue with the statue of the little man on the LP Anderson Tire Factory. It's offbeat and unique."

Ralph Emerson once said, "America is another name for opportunity."
And both Gauer and McCave made the best of their opportunity to contribute a layer of Montana authenticity to "Nebraska."  Similar to the film's underpinnings that life is indeed the journey, not the destination that matters, both Gauer and McCave are grateful for their privileges and open to future prospects.  "I was saying goodbye as the crew left Wyoming and headed to South Dakota," says Gauer.  "I thanked Alexander for this wonderful opportunity and he said, 'Anne, this is not our last chapter.' How exciting is that?"   "I'm a little older than your average new person in films," says McCave. "But, hey, who knows where life goes from here."