I knew that dusting off a Ball jar of apples in winter would be a savory memory. I pop off the lid and smell the moment when
I picked the fruit in the honeyed sun of autumn. The slow dripping of summer into fall caught in the syrup. I pour the apples into a cobbler pan and recall a warmer season amidst the snow banks and shrill gales of winter. 
I fancy myself a modern pioneer, you see. In an age when immediate gratification at the lowest price possible drives our food system, waiting six months for a bottle of wine is a bushwhacking both back into time and forward into America's emerging "slow food" culture.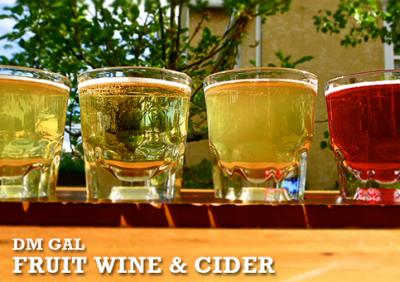 So I head east down Frontage Road to Rocky Creek Farm, just outside Bozeman. My friend, Anna, and I spend the afternoon harvesting strawberries under a hot July sun. That evening, I mash the fruit with the bottom of a Ball jar in a large plastic bucket. I add Camden tablets and pectin enzyme and leave the substance to settle for a couple of days.
Meanwhile, Anna and I sip cider at the newly established Lockhorn Cider House in downtown Bozeman. Across the street is an old warehouse; 
next to the outdoor patio a front yard garden grows. The garden belongs to Lockhorn's creators, Glen and Anna Deal. They moved into their yellow stucco home and renovated the cinderblock garage next door into a sunny and sophisticated cider house.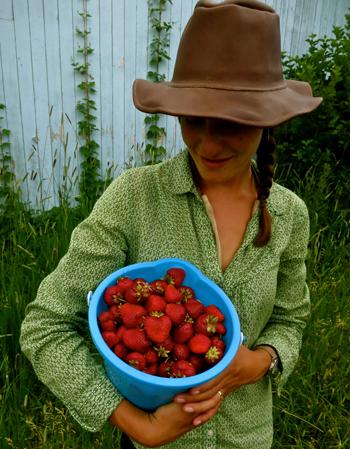 Lockhorn is the urban resurrection downtowns across the country crave — a rebuilding of the city's heart, instead of sprawling out across the land. What was once a stale garage is now a living structure, pumping handcrafted cider into glasses for sipping. It is now a place to catch up with an old friend, to have a first date, to come read a book in the lull of an afternoon. It is a place to slow down for an hour or two and enjoy the subtle tastes of hard cider.
Those subtle tastes, I learn the next day, take four months to cultivate. Glen gives me a tour of Lockhorn, first showing me the three giant cylinders one sees when ordering and paying for drinks in the front room.  Here, in the three-thousand gallon capacity, primary fermenters, sweet cider is mixed with yeast and yeast nutrient and sits for 10 days to ensure a healthy start to fermentation.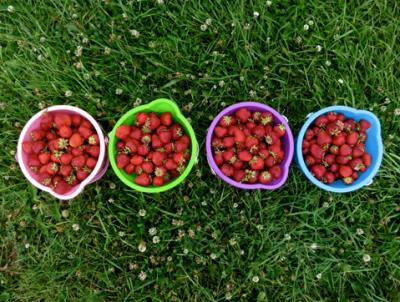 The mix of apples pressed for the sweet cider is seasonal, from winter to summer varieties, with a narrow window for apples in the fall. All of Lockhorn's hard ciders are made from organic fresh market varietals. 
The tart flavors characteristic of their alcoholic beverages are from the particular combination of apples, hand selected by their suppliers in Washington.
After the primary fermentation, the cider is then racked and refined and transferred to blending tanks in a cool, windowless room. In this "mellowing" stage, large molecules are broken down into smaller ones. 
"We add an enzyme to help condition the cider," Glen explains. "Ten molecules are cleaved into 100. The cider can then trigger 100 taste buds instead of 10. This process allows the flavor to present overtime." Four months later, the hard ciders are ready to be poured into pint glasses.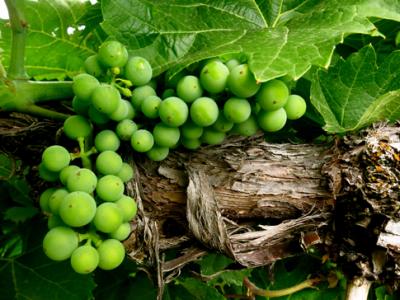 "It's really fun work," Glen states at the end of the tour. "Taking a product and adding value is rewarding. "I'm a bit of a tree hugger," he adds with a grin. 
"To navigate oneself close to agriculture, apples, trees — it's all very attractive to me." 
I return to my mashed strawberries, having stirred them a few times within the past 48 hours.  Under the bucket's lid is a sweet-smelling liquid with a must settled at the bottom. Into two sterilized glass gallon jugs I strain the juice from the pulp, which takes a surprisingly long time. I add cooled syrup, yeast, and yeast nutrient, grape tannin, and lemon juice. Once again I leave my project to do its thing, stirring on occasion. 
As my strawberry wine at home fizzes and froths, I take a quick weekend trip to Missoula. At the base of the Rattlesnake Wilderness Area I seat myself across from Ten Spoon's vineyard with a glass of their estate-grown St. Pepin wine. The grapes in the field before me soak up the summer sun, growing plump for a late September harvest.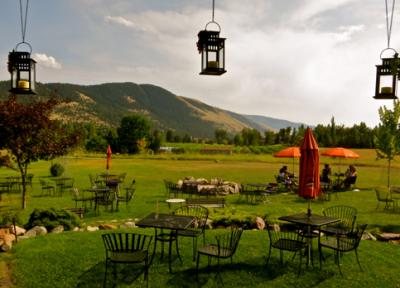 Ten Spoon's wines are all organic, sulfite-free, and made on-site. The majority of their wines are crafted with grapes from Washington and Oregon. Their vineyard grows French-American grape varieties for the award-winning Range Rider, Farm Dog, and St. Pepin wines. 
I settle into the space and into my solitude. Mount Jumbo reflects upside down in the light golden liquid of the wine. Rattlesnake River molecules literally swirl in the glass. I take a sip, swishing it across my tongue: sharp, dry yet sweet, earthy. I find myself mellowing. 
When I return to Bozeman my wine is ready to be racked. I sit the gallon jugs atop a table and siphon the liquid into another fermenting jar. In order to clear the fluid of all sediment, I do this step a few times. Once the wine is free of solid and cloudy residues, I bottle and store it for six months. Come February, I will pour my first glass of a homemade fermented beverage.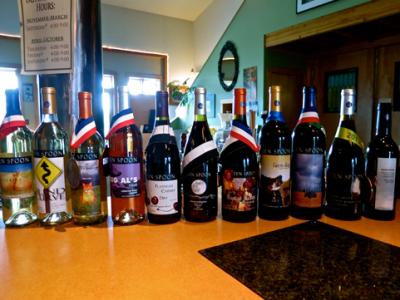 When I drink the wine I will be drinking the landscape around me, and the memories embedded in a particular time and place. I will smell the field of strawberries, taste the hours spent straining pulp from liquid. With each sip my mind will no doubt navigate itself to the people and plants and history connected to the end product. 
Even for the wines and ciders made with fruit grown in neighboring states, there is a preservation of place in the beverages. Whether at home or in the establishments across Montana, crafting drinks creates a mode to slow down and enjoy our surroundings. This ancient practice of fermenting juices is a distillation of community, a bottling of memory, 
a presentation of pleasure.
Kelsey Sather (kelseyksather.com) was born and raised in the Gallatin Valley. After nearly a decade of living in crevices around the U.S. and abroad, she moved back to Bozeman. Her first book, Pulling Up Beets (April 2014), is a collection of essays about the Gallatin Valley's local food system. This fall, she co-founded the Thunderhead Writers' Collective, where she teaches creative writing workshops. She also teaches writing at MSU.