What does a "cyber ranch" do in winter when the days are short, the nights are cold, and many people just want to curl up with a cup of tea next to the fireplace and read a good book? Well, form a "cyber book club", of course.
No, "cyber ranch" and "cyber book club" are not oxymoronic phrases; they actually exist at www.DaysAtDunrovin.com. Through web cameras, a broadcast system, and a protected Web site with social media features, Montana's Dunrovin Ranch engages people from across the globe with "edutainment" centered on life in the west — topics such as wildlife, birds, horses, dogs, and Montana's beautiful landscapes and rich cultural heritage. Clearly books are a natural starting point for discussions of all kinds.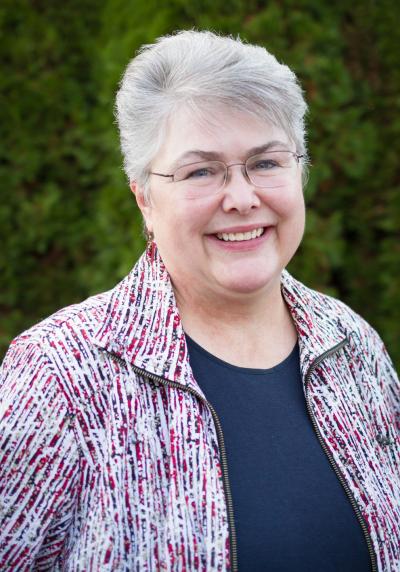 The 2016 Dunrovin cyber book club begins in January with a theme of exploration and discovery — both inward and outward. Selected books are: Indian Creek Chronicles by Pete Fromm; Arctic Dreams by Barry Lopez; Fools Crow by James Welch; and Refuge by Terry Tempest Williams. One month will be devoted to each book, culminating with a conversation including the book's author or some other person closely affiliated with the book if the author is unavailable. 
This year Dunrovin will offer supplemental materials in conjunction with each book, materials such as videos, photo galleries, guest blogs, or interviews with others related to the books' details and themes. This added information is sure to enhance the discussions. For example, during the month before Pete Fromm joins us to discuss his book, Indian Creek Chronicles, Dunrovin will show a video that explores the meaning of wilderness to inner city youth, interview conservationists supporting the Selway-Bitteroot Wilderness area where Pete's story takes place, and create a gallery of photos taken in the Selway-Bitterroot.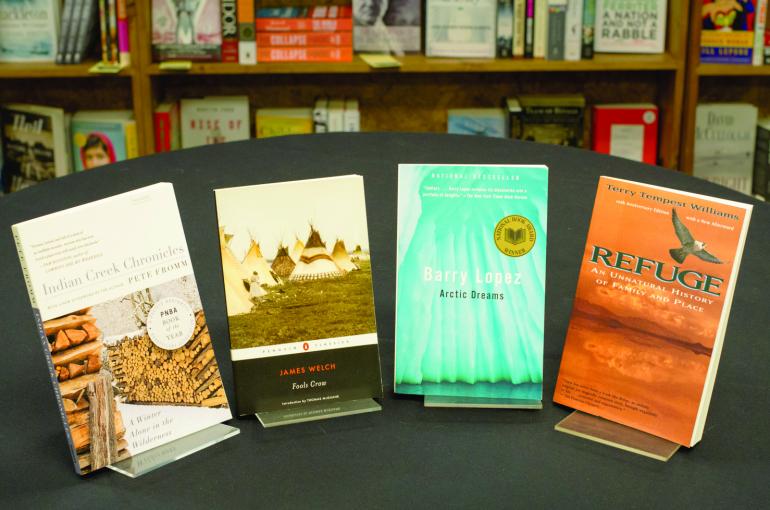 The magic of the Internet and several key features of the club are essential ingredients to its success. First, Judy Blunt, author of Breaking Clean, a Professor of English, and former director of the Creative Writing Program at the University of Montana, serves as the club literary host. Judy brings a high level of scholarship and literary connections to the table. She knows literature, and she knows many American authors on a personal basis. She not only selects the books, but she connects readers with others related to the books — the authors themselves or literary professionals with special knowledge of the book.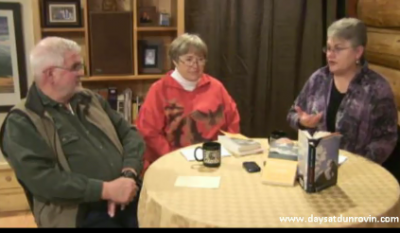 Secondly, the club structure encourages direct communication among readers and the authors and/or experts. Our cyber ranch experience has taught us that live web sessions with both on-site and on-line hosts are the best way to actively engage Internet participants. The cyber book club has three hosts. 
I serve as the on-site program host, making introductions and ensuring that everything runs smoothly. Judy Blunt is the on-site literary host, facilitating and deepening the discussions as well as connecting us with the books' authors or experts. Diane Hoffman serves as the on-line discussion host, conversing with the cyber community to bring their voices into the discussion. Diane is a member of the DaysAtDunrovin cyber community and a research librarian from Princeton, New Jersey. She is a great lover of books and the ideal on-line host.
During the month leading up to the final discussion, Diane hosts two different "chat" sessions about the book. Internet "chatting" allows for immediate communication: "chatters" type their comments and questions which immediately appear on everyone's computers, for others to see and respond. Diane does background research on each book and comes to chat sessions armed with points to "seed" the discussions. She carefully takes notes and summarizes them into a discussion guide that she sends to Judy.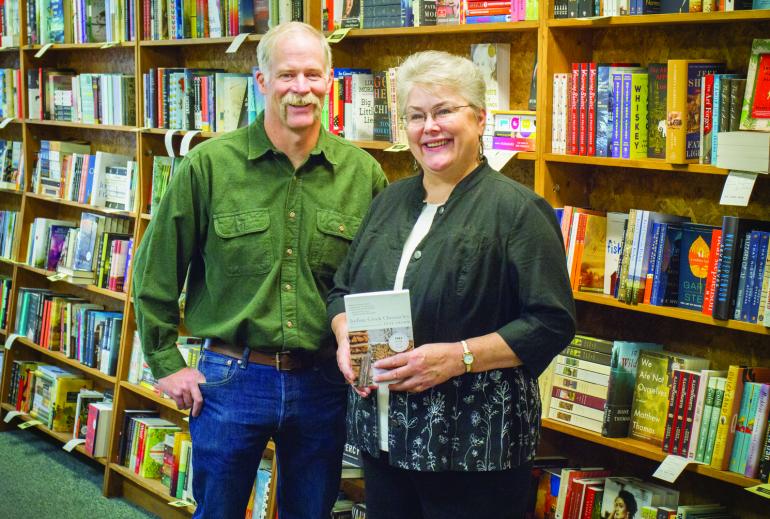 At the end of the month, we broadcast a live web book club session. Direct participants include Judy, Diane, the book's author or a guest with a special relationship to the book, and me. Participants come to Dunrovin to be seen and heard via our web cameras or they join us electronically via Google Hangouts. Judy starts the conversation with Diane's discussion guide. Internet club members participate via Diane. During the session, Diane monitors the Internet chat and relays questions and comments, thus bringing "chatters" fully into the proceedings.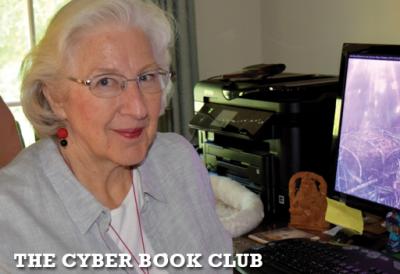 All of this is possible because of the third key factor regarding the club. The www.DaysAtDunrovin.com Web site is a subscription-based, membership community predicated on respectful communications. The subscription fee acts as a gate against Internet trolls and unwanted forces. It creates the safe cyber space essential for open, immediate, and good conversations. Chats are self-monitored, with high ethical and politeness standards observed. Books can provoke strong personal responses; a safe environment is critical to readers' willingness to freely discuss their reactions and feelings.
The 2015 cyber book club was a first. We experimented to see whether it was possible to have meaningful book discussions among Internet users. What we found was that the cyber book club's greatest limitation was also is greatest asset. People cannot meet in person which limits personal interactions. But because people can participate from the comfort of their own home,  the club is very accessible and can gather anyone from anywhere, bringing an entirely new dimension to the concept of a book club.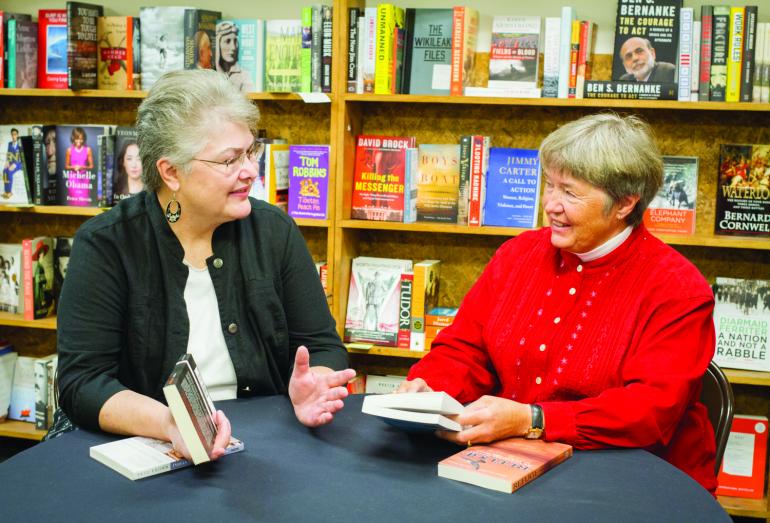 Last year's participants were most enthusiastic. Mary from New York City wrote: "I thoroughly enjoyed the DR Book Club. I was dubious about how well a book club on-line would turn out and I was very pleased. The books covered material new to me. I am an easterner but the life situations had universal application. It was very special to hear the authors discuss their work and it was fun to hear the ideas and impressions expressed by my fellow chatters. I can hardly wait for the next Book Club to begin!"
Our "cyber book club" may be an entirely new concept, but it also seems to be a winning one. Please join us to light up your winter with some literary fun. Go to www.DaysAtDunrovin.com to subscribe as a member to the site for the book club and for all the other great edutainment that is offered.