Isle of Books Presents Last Best Books: "One Hundred Ghosts," "Montana: A Paper Trail," and "Fedbook"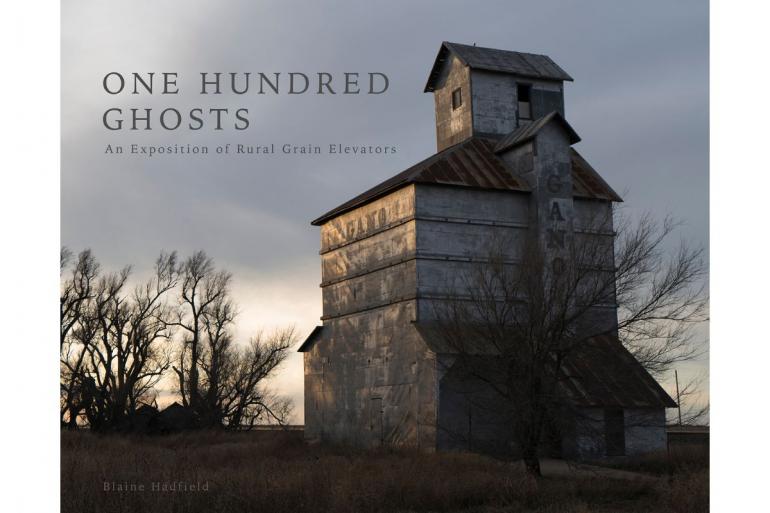 ONE HUNDRED GHOSTS: AN EXPOSITION OF RURAL GRAIN ELEVATORS
By Blaine Hadfield
There is something achingly romantic about grain elevators, the silent giants that dot the rail lines of the American West. They stand as monuments to once monolithic industries, now faded into oddly beautiful decay. You can find them still standing, lovely and melancholy, in Montana towns like Wilsall, Clyde Park, Wibaux, Brockway, Intake, Carlyle, Mildred, Ismay, and Plevna. 
To see all of the grain elevators in Blaine Hadfield's gorgeously photographed and researched coffee table book, you'd have to travel thousands of miles. And even if you did see them with your own eyes, it probably wouldn't be as pretty as the photos Hadfield has included here. 
Make no mistake, this perfectly doubles as both an informative history of the rail lines and grain elevator as well as an art book that should grace any Western coffee table.
We couldn't possibly put it any better than Robert John Zenk does in his foreword to the book, so we'll let him sum it up: "Blaine takes us on these journeys with fresh insight, artful language and unique vision, without relying on visual or verbal cliche. Every photo contains the heart and soul of its subject, and every caption takes the reader into some specific slice of a distant place and time."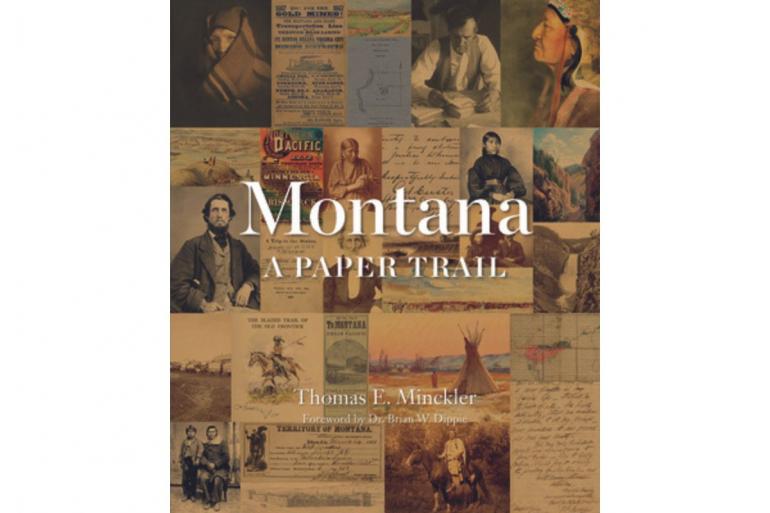 MONTANA: A PAPER TRAIL
 BY Thomas Minckler, with foreword by Brian W Dippie 
For those of us who love Montana history and who appreciate new or rarely seen angles on the same, Minckler's Montana: A Paper Trail is the gift we've been praying to get for about 100 years. The breadth of materials presented therein, chosen from the author's exhaustive collection of books, photographs and paper ephemera, tell us new and vital stories about our state's history while providing new contexts for some of the better-known events.  
Here are little-seen Charlie Russell drawings, letters to Thomas Meagher, the largest collection of Teddy Blue Abbott and Granville Stuart's correspondence in the country, and a thousand other treasures as well. The book represents the contents of the author's collection, as well as his considerable knowledge, laid bare. 
Montana: A Paper Trail presents a detailed provenance of our state, and perusing its many, many interesting avenues will provide true pleasure to any Montanan (or otherwise) who appreciates Western history. If we had our way, there'd be a copy in every household in the state, and maybe every library west of the Mississippi, too.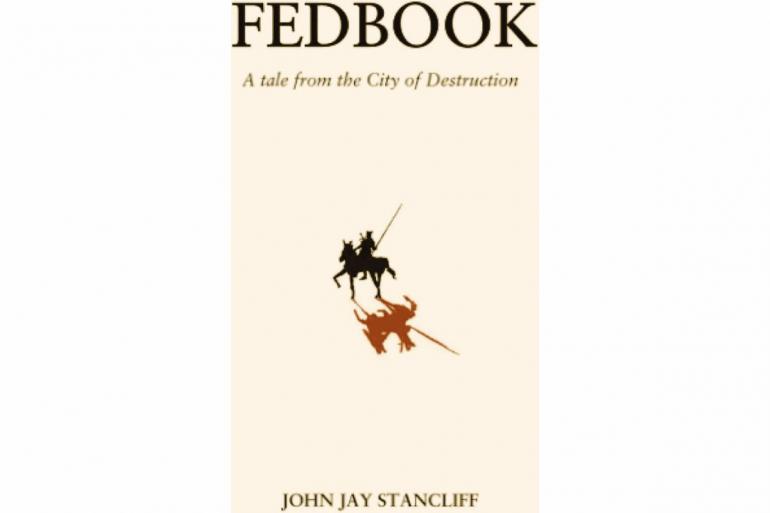 FEDBOOK 
BY Jay Stancliff
Imagine a hybrid public-private organization renting federal informants to the U.S. government: a sprawling bureaucracy where everyone's a snitch. Fedbook is Bozeman author Jay Stancliff's debut novel where this bizarre organization, The American Rental Informant's Union, is ubiquitous but invisible. Instead of black SUVs, their agents arrive in Greyhound busses. Instead of wood-paneled 6th-floor corner suites, they operate out of makeshift offices hidden in plain sight as "temp agencies" in little rural towns throughout America. 
Union agents might be anywhere, but Fedbook zooms in on the wild career of disillusioned agent Soldier Crane as he infiltrates political extremist organizations in the American West. From a drugged-out new-age group of hallucinogen-worshiping radicals in the deserts of the Southwest to a fledgling cell of would-be nihilist extremists incubating at a liberal arts college in rural Wyoming that's, The American Rental Informant's Union is there. 
Fedbook poses some vexing questions about the problem of American extremist groups through a cast of richly developed characters, all struggling to find their way while shivering in the shadows of a fading empire. The prose is sharp and literary, with a chapter structure that will keep you turning the pages until you finally reach the unexpected, wild climax. 
Ultimately, your biggest question will be when Stancliff's next novel will be published so you can read it!