We asked some of Montana's top wedding photographers and bakers to show us their most unusual settings and cakes.
Whitney Buttelman
www.whitneylinphotography.com
Miles City
"Waking up to shoot a wedding is like Christmas morning. I feel so lucky to be able to capture the most important day of a couple's life."
Dancing Oven Bakery
www.dancingovenbakery.com
Billings
Dancing Oven specializes in custom dessert creations. Passion for baking is combined with the freshest, finest ingredients to create a feast for the eyes as well as the palette.
Cali Sparing Photography
www. calisparingphotography.com
Bozeman
My approach to photography is simple. It's vibrant, genuine, and enjoyable. I capture the little moments that pass us by and turn them into everlasting memories. I strive to have my photographs tell a story...your story...and at the same time make it really fun!
Carol Polich
[email protected]
Bozeman
Well-known for her nature photography, Carol Polich also enjoys zany outdoor wedding pre-nuptials. Understanding the hobbies of bride and groom, Polich sets them within casual settings where smiles abound.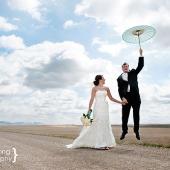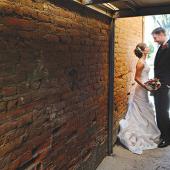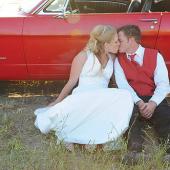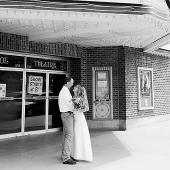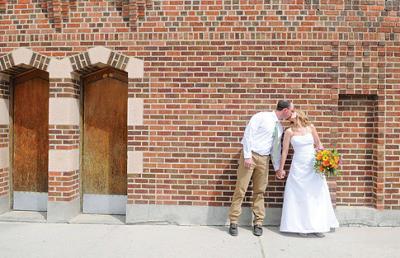 A Gift Worth Giving...
Here's what the three founders of "A Gift Worth Giving" had to say:
As a wedding planner, I get close to my clients, and I knew that Heidi had experienced a tragic loss when her father died suddenly in an avalanche. It was such a blessing and an honor then to be a part of The Gift Worth Giving and Heidi and Tanner's new life together.
Jena Silverness
Silver Lined Weddings
"The overwhelming and generous response we received from other local businesses who helped make this wedding dream come true for Heidi and Tanner, was truly heart-warming for me."
Megan Jacks
After 5 and Weddings
"Several years ago, a good friend inspired me with the story of a gift wedding that he photographed. He told me that it was life-changing. Last September I joined up with two amazing women, Jena Silverness and Megan Jacks, who shared that dream of gifting a wedding to some deserving Montana couple. The dream became a reality and literally snowballed into a very rewarding event. Congratulations to Mr. and Mrs. Tanner Lagge."
Larry Stanley
Montana Wedding Photographer, Inc.
The Gift Worth Giving is an all-inclusive Dream Wedding given to one deserving Montana couple. 
In The Gift's first year, the chosen couple was Heidi (Turney) Lagge and Tanner Lagge of Dillon, Montana. They were married July 10, 2011 at the beautiful Springhill Pavilion in Bozeman. An amazing collection of Montana vendors teamed up to give Heidi and Tanner a dream wedding worth well over $40,000. Over 125 couples applied this year and The Gift Worth Giving founders plan to open the application process for the 2012 wedding in the very near future. Please visit www.thegiftworthgiving.com often for updated information.
Other Businesses that help make it special...
Jewelry Studio
Springhill Pavilion
Ferraro's
Moonstone Pictures
Montana Party Rental
Bloom
La Cense Beef
Zebra Cocktails and Lounge
The Ridge Athletic Club and Spa Ridge
Party Plus Rentals and Sales
Six Shooter Photo Booth
Homewood Suites