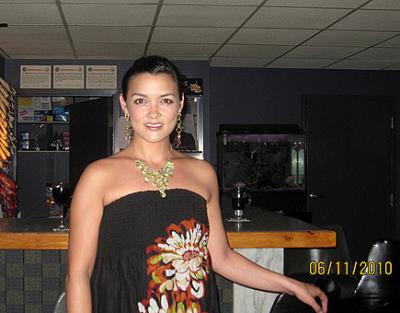 We applaud our Montana-made musicians for keeping our spirits up and running. Here we throw the spotlight on a variety of musicians and genres found around the state. 
Jeni Fleming, Bozeman
Jeni Fleming blends the "rhythms of pop with the harmonic sophistication of jazz."
The daughter of a Lutheran pastor and English teacher, Jeni first sang in the church choir.  Piano lessons began by age six. She made her classical piano debut with the Billing Symphony, the first of a string of successes in the competitive classical piano world. "Having studied classical piano for most of my life, it is the thing I know something about, but singing is the thing I feel something about."  
In 1997, Jeni and (then soon to be) husband, Jake, recorded their first album together, It Is Well, and were featured on national TV. With the success of their first recordings, the Jeni Fleming Trio, including Jake Fleming on acoustic guitar and saxophone and Chad Langford on bass, was featured as the pilot episode of 11th and Grant with Eric Funk, which aired on Montana PBS in 2005.  Five albums and three additional band members later, Jeni has refocused her touring efforts toward numerous jazz festivals and clubs across the continental U.S. and into Canada. Nowadays she'll begin and end a tour in Bozeman, where most of her musicians live.  Here "the energy is so different, the audience so responsive," she says.
The new band, a sextet, was formed around 2007 and includes Jake Fleming who not only plays but also writes many pieces, Chris Cundy on piano & hammond B3, Sean Lehmann on bass, Adam Greenberg on drums, and Craig Hall on electric guitars. (They all have impressive bios.) Their first collaboration and Jeni's most recent album, Come to Life (2010), is a collection of original songs, jazz standards, and re-arranged pop/rock tunes.  Jeni says, "With the larger band the parts I used to imagine I was hearing are there."
Jeni and her band members practically "live in" an excellent music studio, which she, Jake, and Chris Cundy designed for rehearsals, teaching, and recording.  Rolling Stone magazine covers animate the walls. Jeni and Jake also co-founded Hand Me Down Some Silver, Inc., a 501(c)3, offering need-based scholarships for young musicians in southwest Montana. Since creating the studio Jake has produced and engineered a handful of projects in the studio including Hand Me Down Some Silver's Footnotes Volumes III and IV, Jeni Fleming's Come To Life, Kelly Roberti's Slumber, new albums by Lang Termes, Jake Koelzer, www.Twang, and others.
For a schedule of events and other juicy tidbits, visit
www.jenifleming.com.
-- 
Ben Bullington, Big Timber
"Ben Bullington's work draws life-breath from the earth, rivers, sky and people of Montana," says Rodney Crowell, the Nashville songwriting legend who plays guitar and performs a duet on Bullington's CD, White Sulphur Springs. 
White Sulphur Springs was inspired by the small town, where Bullington lived until recently and helped raise his three sons while working as a country doctor.
"Dreams don't come easy on seven bucks an hour,
Maybe it's a matter of what kind of dreams you have.
There's trout streams, and the air is clean,
and money don't mean everything, 
in a place called White Sulphur Springs." 
Ben grew up in Roanoke, Virginia, and went to Vanderbilt University ("cause it was in Nashville"). After college Bullington worked in the oil fields of North Dakota, the Northern Rockies, and the Texas panhandle before reaching the end of that trail in the central Amazon of Brazil.
He moved to Charlottesville, Virginia, and enrolled in medical school.  Music was on the back burner while he started a family and practiced medicine on the Northern Cheyenne reservation in Montana, a small coastal Alaska town, in the mountains of West Virginia, and finally back to Montana.
When his youngest child was four, he started writing songs again in the quiet early morning hours.  Those sessions provided most of the songs on Bullington's first CD, Two Lane Highway, produced by Sean Devine of Livingston, Montana. 
This album was followed by White Sulphur Springs.  Ben's most recent is Satisfaction Garage, produced in Nashville.  Mariss McTucker of Lively Times says, "Bullington sings with the just-right dusty voice that comes with years of observation. Get a cozy table at the back of the room and let the singer spin out the visuals."  Ben has a quiet, appealing presence that makes you want to pay attention.  
Livingston resident, former Sony music executive Joanne Gardner, inspired Bullington to expand his horizons and experiment with different musical forms. "When I met Ben, it was immediately apparent this man had a grasp of people and a deep understanding of the human condition, warts and all," says Gardner. "I love the way Ben writes."
See www.benbullington.com and for scheduling see http://www.reverbnation.com/benbullington
-- 
The Great Falls Orchestra, Choir and Ensembles 
Gordon J. Johnson, Music Director and Conductor, has been with the orchestra for 30 years.  It has 75 members plus an 80-voice choir.  Members come from within a 200-mile radius of Great Falls.  Aside from the orchestra, the pride and joy of the musical community are the Cascade Quartet, formed in 1980, and the Chinook Wind Quintet, performing since 1992. Not least is  the Youth Orchestra, whose players excel in academics and music.
Their 35-member Board possesses the savvy and passion to keep the orchestra, Cascade Quartet, and Chinook Winds Quintet, and Youth Orchestra on sound financial footing.  Thus, they are able to attract top musicians, such as the much-honored cellist Yo-Yo Ma who played with the Quartet and Joshua Bell, the dazzling American violin virtuoso, who played with the Symphony this spring.  Renowned Montana favorite, pianist Philip Aaberg, has played with them too.
Gordon Johnson received his education at Northwestern University and the University of Oregon.  He has studied with Leonard Bernstein, Erich Leinsdorf, and others.  He keeps a busy conducting schedule not only in the U.S. but also around the world.
In 1999, Maestro Johnson was wondering how the Symphony would honor its 40th anniversary and the Lewis and Clark Centennial. Composer Daniel Dukvich just happened to mention to him that he was reading Undaunted Courage once again and thinking how it could be translated musically.  As a result, a composition was commissioned and the world premiere of From the Journals of Lewis and Clark performed, hauntingly close to the place where Lewis and Clark's expedition spent 30 days trying to portage the falls.  This exciting work has since been performed many times. A CD is available, which has sold widely, both in the U.S. and Europe.
The 53rd season in Fall 2011 will start Oct. 1st with a Civil War Sesquicentennial theme and will feature James Westwater's Photochoreography in a piece called The Eternal Struggle. If you haven't experienced James Westwater's work, be prepared to be astounded.  Symphonic photochoreograpy engages audiences with evocative, multi-image photographic essays performed live to selected works.  Hundreds of photographs are projected on a panoramic panel suspended above the orchestra, creating a compelling experience for all.
The Symphony's Executive Director, Carolyn Valacich, says "Our vision is to recognize ALL who have served and are serving our country in military service. We will not only honor and involve the personnel at Malmstrom AFB and their families, who are such an important part of the life of our community, but veterans and even the families of veterans who have since passed away. A former Great Falls resident Lt. Colonel Tim Holtan, now Commandant of the U.S. Army School of Music, will narrate."
For more information and scheduling, visit www.gfsymphony.org.
-- 
Drum Brothers, Missoula
Not to be missed when they come through your town is this high-energy percussion group, whose principal members are Matthew Marsolek, Lawrence Duncan, Michael Marsolek, and Colin Ruggiero. Their concerts feature ethnic sounds from around the world: West African djembe and doun-doun drums, Australian didgeridoo, ethnic flutes, guitar, vocals, and hand percussion. They've played at festivals throughout the Northwest, starred at the Seattle World Rhythm Festival, and performed with Ladysmith Black Mambazo. They frequently bring in East Indian or West African artists for collaborations. 
Drum Brothers® was inspired by sessions the Matthew and Patrick Marsolek attended during evening circles at Feathered Pipe Ranch (east of Helena) in the late 1980s. The official Drum Brothers first performed at Missoula's First Night 1994.  In 2004, they formed another group called Mandir; it blends jazz, classical, and folk idioms with melodic and rhythmic elements from India and West Africa.  Its members are Matthew (classical and acoustic guitar, voice), Beth Youngblood (violin), Lawrence Duncan (soprano sax, bassoon, and flute), and Michael (percussion, and didgeridoo).  Mandir's CD, Out Beyond Ideas, was produced by Philip Aaberg. 
Also popular educators, they offer classes and clinics around the U.S. and in Canada to enthusiastic groups of all ages and abilities. Their motto is "If you have a heart beat, you have rhythm." Charismatic Michael won the Individual Artist Award from the Missoula Cultural Council for those who have made significant creative contributions to Missoula's quality of life.  His enthusiastic, friendly, and forceful manner easily draws people in. He has made solo CDs, the latest called The Bhakti Road.
Author and artist Hannah Hinchman writes:  "Something similar happens in Drum Brothers circles and classes... Groups of students, even novices learn patterns that at first appear unrelated, but when played together overlap and syncopate in astonishing ways.  The rhythms create an overall fabric of sound that engulfs the group, sustained by everyone one and no one."
Matthew and Michael Marsolek, along with their father, own Drum Brothers Drums, an instrument-making company that distributes hand-drums to over 35 states. Their Web site offers downloadable "Tuning Instructions."
Drum Brothers' CDs include: Power of Rhythm, Grooves, Remember, A Musical Dreamtime Journey. Also available is a new book: The Grooves Rhythm Book, which contains notated rhythms and arrangements from the Grooves CD.
Their bigtime summer events are approaching: a five-day Annual Retreat June 22-26 in Boulder and Montana Outdoor Rhythm Retreat, August 19-21.  Go if you want to expand your heart!  For more information about the music, the players, and events take a tour around their generous Web site: www.drumbrothers.com.