The phrase "timing is everything" applies to many concepts; the real estate industry is especially susceptible to this notion. Delaying a purchase decision when interest rates are on the rise can equate to thousands of additional dollars during the life of the loan. Attempting to time the market to buy low or sell high may amount to large difference in sales price if the consumer waits even a few weeks too long.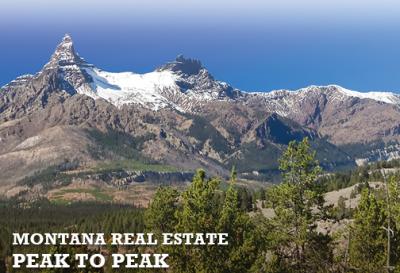 The cyclical nature of real estate is most certainly not an exact science, but there is much to learn when we take a step back to see what has transpired. Where are we currently? Correction, stabilization, recovery, revival? We are clearly in a state of strong stability in all parts of the state, with the exception of the communities in eastern Montana that have been impacted by the decline in oil production. The immediate forecast looks even stronger for the coming year.  
Each geographical market center in Montana has its own unique characteristics, but the similarities are interesting to identify.  In January, I attended the Montana Association of REALTORS® (MAR) winter meetings in Helena, wherein the Montana REALTOR® boards from across the state convene and share their annual market statistics. Additionally, the Bureau of Business and Economic Research recently did its statewide tour for the 41st Annual Economic Outlook Seminar and provided a comprehensive economic report. At a state level, median home sales prices have surpassed the level from the top of the last housing boom. Sales are up, and inventories are down. Multi-family construction has been particularly strong. The state economy was positive in 2015 overall with over 6,000 new jobs and an increase of $600 million in wages and salaries when compared to the previous year. 
To compare some housing numbers, the Gallatin Association of Realtors® figures include Bozeman, Belgrade, Manhattan, Three Forks, Big Sky, Park County, and a few other outlying areas. If we combine the sales for this Multiple Listing Service (MLS), residential sales increased to 2,936 in 2015 from 2,697 with an average sales price for the year of $354,673 and a median of $270,000.  Gallatin County attributes 28% of its economic base to State Government and Montana State University, so the growing university enrollment is key. Retail is still going strong, high tech is adding continued value, and construction is the best in the state. 
The Billings Association, which includes a 70-mile radius from Billings, showed a residential sales gain in 2015 to 2,612 reported units up from 2,468 in 2014. The average sales price reported to MAR for 4th quarter was $240,375, and the median was $214,950.  The economy has not yet felt any strong impacts from the declining oil and gas industry, and the government and healthcare sectors are remaining stable. The retail and services industries are the two areas that have been identified as "vulnerable." 
The Flathead market jumped back up to 2,212 units sold in 2015 from 1,944 in 2014. The 4th quarter's average sold price ended up at $315,707 with a $245,000 median. The two largest growth areas are retail and healthcare, but manufacturing, wood products, and government are all stable. Construction is the second best recovery in the state. The Missoula market experienced a nice gain to 2,717 residential sales in 2015, up from 2,433 in 2014.  $263,724 was the reported average sales price for the year, and $232,000 was the median. There has been stability in the retail, wood products, and medical arenas with some growth witnessed in the travel and manufacturing fields. Bitterroot Valley increased from 574 residential sales in 2014 to 664 sales in 2015. The average sales price for the year was $262,994 with a median of $220,000.
Helena home sales declined slightly from 1,032 in 2014 to 988 in 2015. The average sales price was $237,389, and the median was $225,000. The county's economic base is 47% comprised of State Government with an additional 23% in Federal Government, so it is quite stable in that regard. Great Falls grew from 1,128 sales in 2014 to 1,221 in 2015. The 4th quarter average sales price was $186,960 with a median price of $167,000.
While the numbers surely tell part of the story, the last quarter of a century has provided some monumental real estate changes in our state. I thought it would be fitting to reflect on a few major segments.  
A River Runs Through It. Released in 1992, the book was set in the Missoula and western Montana area with much emphasis on the beautiful art of fly fishing in the Blackfoot River and the impact that played on the character's lives.  The actual filming of the movie took place primarily in Livingston and Bozeman, featuring the Yellowstone, Gallatin, and Boulder Rivers.  The film won an Academy Award for Best Cinematography in 1993 and brought immense exposure to south central Montana and the natural magnificence that exists here. This pivotal event created the first real wave of out of state buyers and the discovery of Montana real estate.  
A second, smaller wave occurred after the tragic events of 9/11, when we saw consumers rethink what was most important in their lives. A "Flight to Safety" occurred for several years after 2001.  We noticed an increase in the "Legacy" buyer looking for larger properties to bring multiple generations together for a week or a lifetime.  
The third major event, which had far reaching impact in Montana's real estate market, was the sudden decline of the stock market in 2008 and subsequent recession that followed. Montana experienced declining prices and number of sales from 2008 to 2010. Recovery commenced in 2011 and 2012, and today we are in excess of the peak numbers of sales that occurred in the mid-2000s. Only the upper-tier (top 10%) has yet to fully recover back to market highs.  Renewed interest and buyer confidence in the $500,000 and above price ranges has been very evident in the last six months of 2015. We expect even more improvement in 2016.  
Where do we go from here? It is interesting to watch the changing demographics and national market trends and how they impact Montana. One such development is the "Empowered Movement" to live and work where you want. We continue to see business start-ups and inspired entrepreneurs moving out West to "Explore and Discover" all that Montana has to offer. 
Robyn Erlenbush is a third-generation Montanan who lives in Bozeman. She owns ERA Landmark Real Estate with offices in Bozeman, Big Sky, Livingston, and Ennis along with NAI Landmark Commercial, and Intermountain  Property Management.