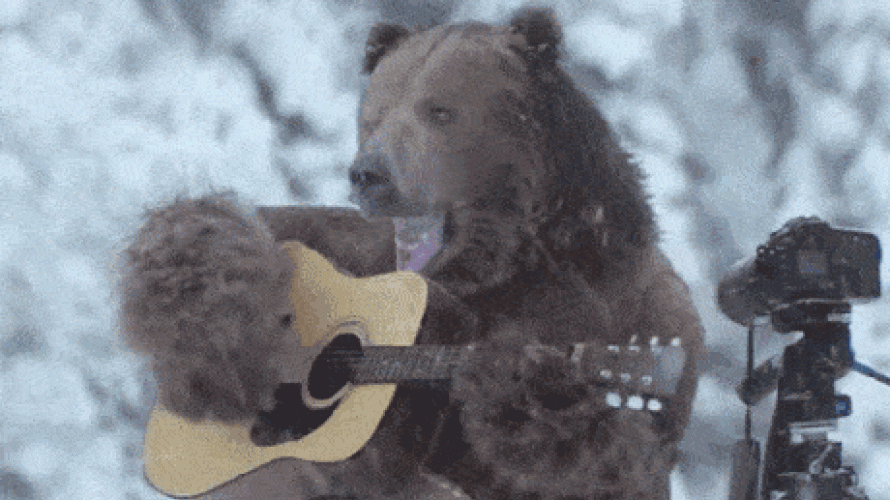 Montanans: Happy in Winter
Thanks to the insightful musings of Mr. Punxsutawney Phil on February 2nd, at least a few more weeks of winter are expected for Montana. And what a winter it's been! Some higher elevations in the Rocky Mountains have received upwards of 40 feet of snow so far this year.
Much to my dismay, I sprained my knee playing hockey six weeks ago and have been unable to be the active snow participant I normally am during Montana's glorious winter season. Thankfully, my knee is on the mend and I'll be taking advantage of every last inch of snow I can this season. Although my activities may be more low key that normal.
So if you've found yourself grumbling about not making enough trips to the ski hill or if your snowshoes are still collecting dust in the garage, there's still time to revel in the beautiful Montana snow and put those cold temps to your advantage. Here are a few suggestions of family friendly activities to take part in in these final days of winter. I even threw in a few indoor, low energy activities for any of you laid up with injuries this month like me.
Have a backyard bonfire
Campfires and s'mores aren't just for the long days of summer. Why shoot your heating bill through the roof any more than necessary by cranking up your gas fireplace. Grab the crispy remains from your Christmas tree still have laying outside your garage or find a few small logs to torch in a fire pit. The sound of the fire crackling is worth it in itself.
Plan a sledding day
The great thing about sledding is you don't need feet upon feet of snow to have a successful day on the hill. Round up all the old sleds you can find in your garage and make a beeline for your best local sledding hill. Invite some of your friends and their kids to tag along and make it a fun group activity day. Don't forget to bring a thermos of hot chocolate to warm you all up later. 
Go ice skating
Whether you play in regular hockey games like me or have let the rust build up on your blades, it's always a good day for a few laps around the rink. Hit up your local indoor or outdoor rink where you can rent skates if necessary and work up a sweat as you pick up speed on the ice.  
Host a board game night
Once the sun sets and the temperature plummet, a lot of us find ourselves passed out on the couch binging on Netflix. Why not jazz up your winter evenings some by planning a game night with friends. Pick four or 5 games that work well for groups, set out some chips and salsa to much and snuggle up with your warmest quilts or blankets. Before you know it, you
Go night skiing
A number of Montana ski hills host night skiing under the lights for discounted prices. After your get your lift tickets' worth of runs in, head into the lodge for a bite to eat or snuggle by woodstove with a cup of hot chocolate.
Make maple syrup snow candy
Ever read the Little House on the Prairie books? If so, you might remember Laura Ingalls describing visiting her grandparents in the big woods of Wisconsin during maple sugaring time to collect sap from the sugar maple trees. Then boiling it down to make maple candy. Have the kids gather fresh snow in a bowl. In a saucepan, cook a few cups of maple syrup over medium heat until it starts to boil. Drizzle the hot maple syrup over the snow and allow to cool some before eating. Use a Popsicle stick or fork to pick up the candy.
Host a hot chocolate tasting party
After being outside for hours, have a hot chocolate sampling party. Invite friends over to try dark, peppermint or white hot chocolate. Or you can get creative with mix-ins like maple syrup, cinnamon, chili powder, or Nutella. Top it off with whipped cream and sprinkles for the kids. Adults can add some secret Bailey's too!
Go snowshoeing
Don't feel like spending an entire day or most of your cash at the ski hill? Try snowshoeing instead. You'll still get a solid workout in for the day and can be back to your vehicle in an hour or two. Don't have snowshoes? Most sporting goods stores rent snowshoes for the day for a minimal fee.  
Try to catch the Northern Lights
Drive out to the middle of nowhere at night with some blankets and some warm drinks and see if you can spot the Northern Lights. Not able to find them? Stargazing can be just as cool. See what constellations (real or made up) that you can see.
Rent a cabin for a weekend getaway
Live like you're in a Hallmark Christmas movie by vacationing in a remote log cabin.  A number of forest service cabins in Montana are available to rent….some are only accessible by skis or snowmobiles. Visit https://www.fs.fed.us/recreation/reservations/ for more information.