As "Mountain Mamas," the newest Montana-based reality TV show on HGTV, gains viewers and popularity, it's a good time to reflect on the wild and woolly history of the form as practiced up here in the wilderness. 
In 2002, reality television was still young. "Survivor," the tropical patriarch of the genre, was still only two years old, and the Kardashians were yet relatively obscure, known only as the children of a famous litigator involved with O.J. Simpson. It was also the year that Montana would enter the annals of the reality television business when PBS's "Frontier House" debuted, giving viewers not only an idea of how difficult a 19th-century homesteader's existence would have been, but also a taste of all the beauty, danger, and, well, quote-unquote "reality" Montana has to offer.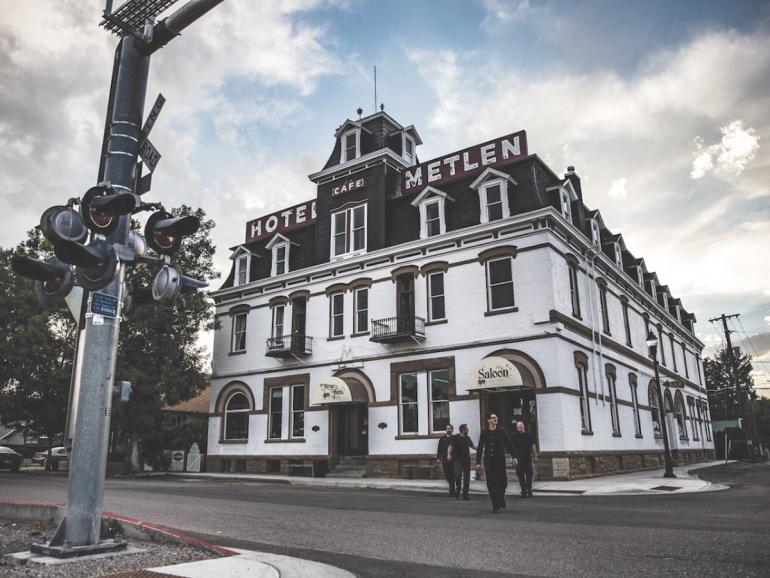 The pioneering program, pun intended, replicated the conditions of a small farm in 1883. Three families had to contend with largely period-accurate challenges including braving the elements without the convenience of electric heat, modern medicine (with the exception of life-threatening emergencies), grocery stores, cars, etc. But despite its pedigree as a product of public broadcasting the program was not without the genre's trademark drama: amidst broken rules including smuggled-in toiletries, sneaking off the grounds, and near constant bickering, the show ultimately ended with one of the couple's very public divorce.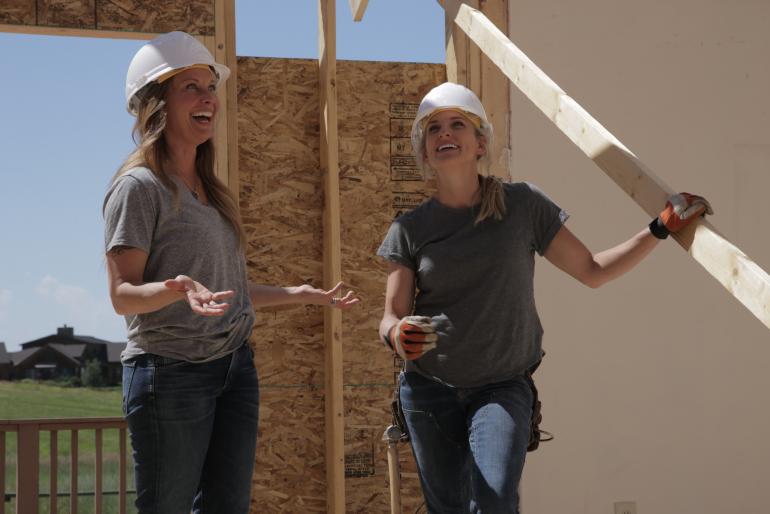 "Frontier House" was an award-winning show, garnering an Emmy nomination for Outstanding Non-Fiction Program (Reality) and a Television Critics Association Award for Outstanding Achievement in Movies or Miniseries, and producing a variety of other historical reality spin-offs such as "Colonial House," "Regency House Party," "The 1940s House," so on. But it would also provide a general template for the Montana reality shows to follow; like "Frontier House," most reality shows shot in the Treasure State have combined the requisite human drama inherent to the form with the rugged conditions, stunning locations and, well, inclement weather that only Montana can provide.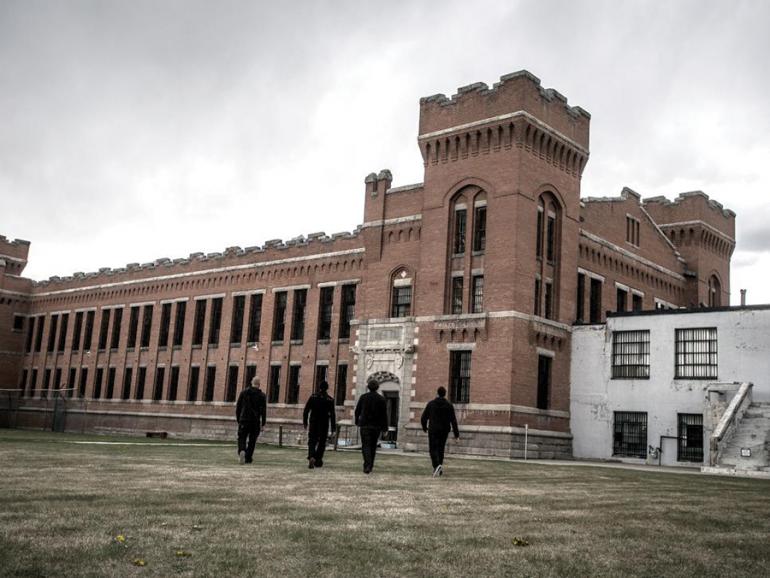 Or, as Trecie Wheat-Hughes says of her show "Mountain Mamas," "Montana is the main character." You might be able to say the same thing about a lot of Montana television shows. "Mountain Mamas" is an HGTV show in which hosts Wheat-Hughes and Jackie Wickens help folks to find their ideal home in Montana. Wheat-Hughes says that even on a show like "Mountain Mamas," which doesn't emulate frontier conditions, you still have to contend with the weather. In fact, when asked what the biggest challenge of filming in Montana would be, she replies "Weather! We're often exposed to all kinds of weather, including sub-zero temperatures, snow, and lots of mud!" Most of the show's first season was filmed in or around Bozeman, where snowfall can be considerable, so much so that reality tv mavens will recognize it as the place where the Kardashians themselves got into a minor winter car crash, further adding to the Gallatin Valley's reality show credentials.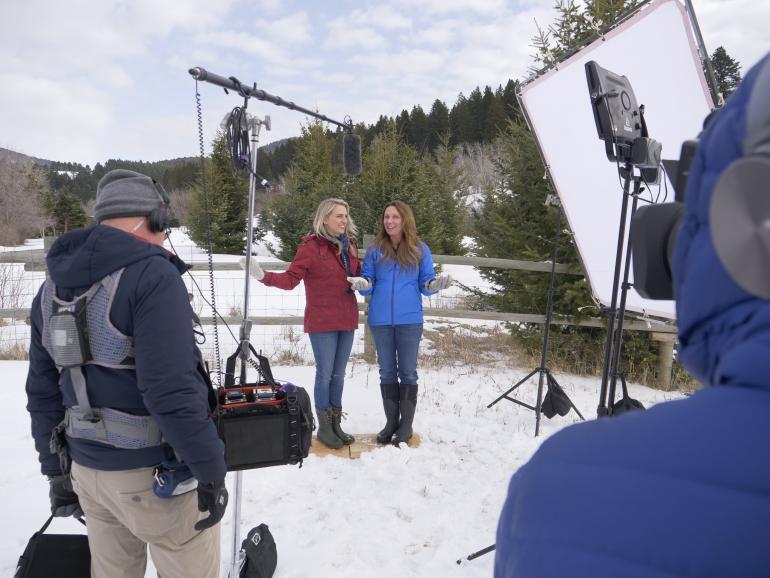 "Mountain Mamas" isn't Wheat-Hughes and Wickens's first reality show. "HGTV found out we were working together and contacted us to do a show," Wheat-Hughes said. During their time working on "Living in Big Sky," their previous show, they became, in her words, "instant best friends." Now they share a real estate company and a designing and building consulting business, which often figures into the show as well because as Wheat-Hughes says, "because we have strong relationships with our clients, we often end up consulting, designing, or managing their renovations." 
With the emphasis on building and renovation, "Mountain Mamas" represents a civilizing force in the history of reality shows from Montana. Others have a tendency towards the feral.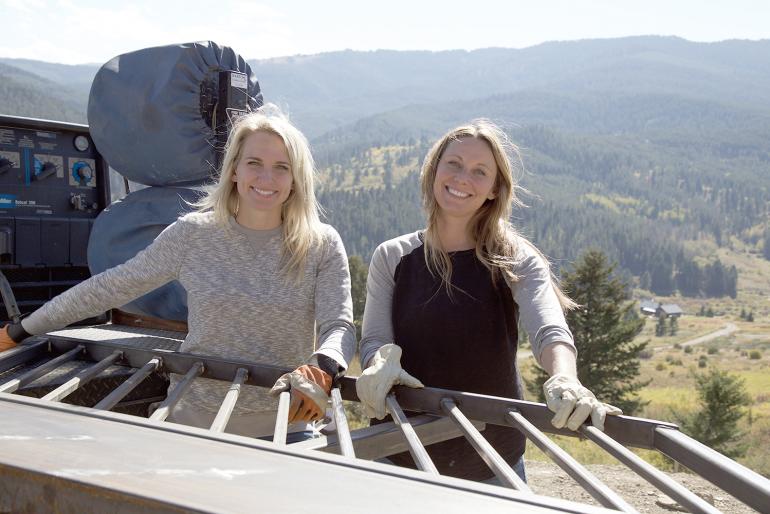 Take "Rocky Mountain Bounty Hunters," a reality show about the titular bounty hunters as they "track, chase and capture" fugitives, criminals and other ne'er-do-wells through Colorado and Montana. In the Montana half of the show, hard-bitten bounty hunters Rob and Animal pursued their bounties with exotic storylines that read like hard-boiled but romantic refrigerator poetry. In one episode, "Rob and Animal hunt down a husband and wife who steal a gun and commit armed robbery while on the run," and "Animal and Rob pursue a hot-headed biker from a motorcycle rally to an isolated river's edge." "Rocky Mountain Bounty Hunters" has had two seasons so far, aired on Animal Planet. Even though the last episode was broadcast in 2015, for those of us who count ourselves fans, hope springs eternal for more. 
Or consider "Mountain Men," which had several protagonists who lived in Montana, like Rich Lewis, a man who made national news in 2007 when he hunted down a mountain lion in Twin Bridges, MT, that had killed several dogs. And there's fan-favorite Tom Oar, who lived along the Yaak River in Lincoln County, Montana. He made a living there selling hand-crafted moccasins, knives, and other frontier goods. That is, he did, until the number of television tourists drove him away. In an interview with Allegheny Mountain Radio he said that even though he and his wife lived in a very remote area near the border to Idaho, "in the middle of the Kootenai National Forest," they were visited last year by "over 300 people that came to our house last summer to take our picture and shake our hand," including one pair who were "honeymooners from Switzerland." Eventually, Tom decided to retire to Florida to escape the crowds back in Montana, with the unhappy result that this year's season 8 aired without him.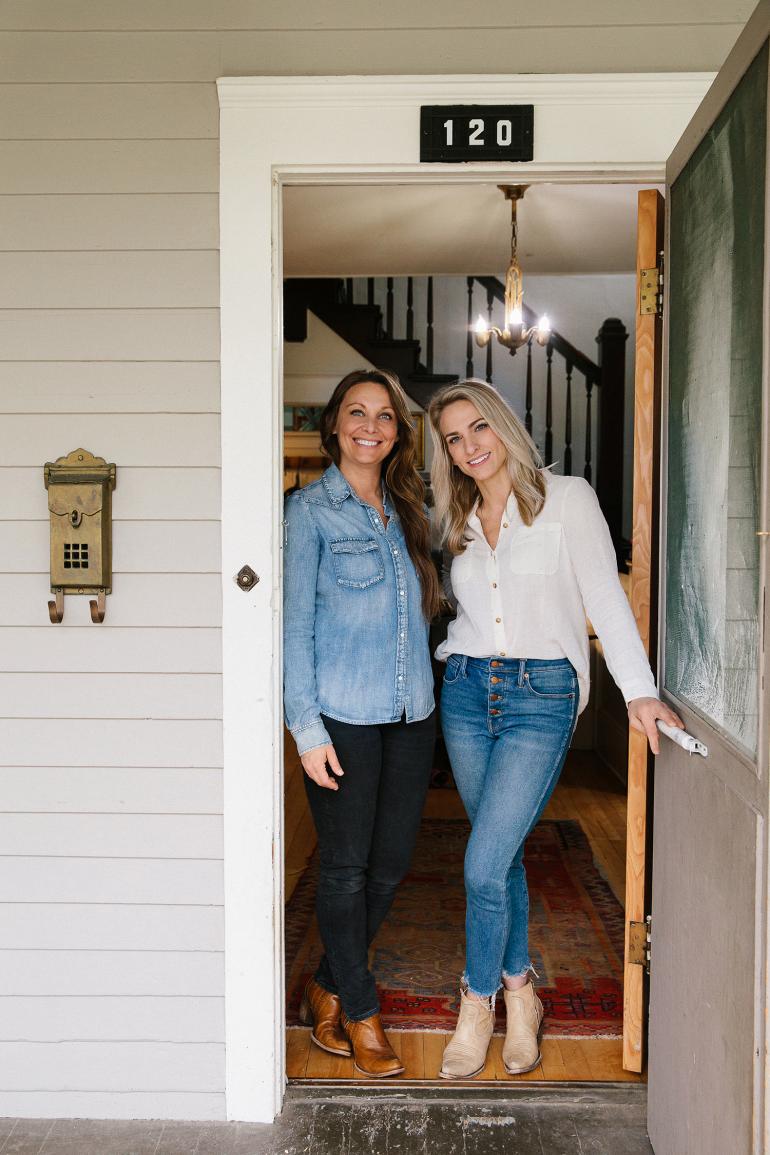 It goes without saying, though, that the wildest and hairiest of all Montana's reality show moments (not to mention my favorite) are those involving monsters. Animal Planet's astonishingly long-lived "Finding Bigfoot" came to Montana in search of the show's titular namesake, and though they went home without having proven definitively that Sasquatch was real, they at least had a few days' worth of beautiful scenery as consolation. Meanwhile, Travel Channel's "Ghost Adventures" investigated reports of troublesome haunts at Bannack, while the same channel's "Mystery at the Museum" went to Polson to look into the Flathead Lake Monster. Setting aside monsters for treasure, Travel Channel, which seems, understandably, to have sort of a thing for Montana, also dispatched the cast and crew of their show "Expedition Unknown" to Montana to search for Sheriff Plummer's lost treasure. Like their counterparts, they were unsuccessful, but that only means that it remains for another intrepid reality show to find them. 
"Mountain Mamas," as the new kids on the block, have entered into a rich history of reality TV shows in Montana—and this list has by no means been exhaustive. There are many more online, and if you explore some of the higher-numbered channels in your digital cable or satellite package you'll find a dozen more shows about Montana folks plying trades, hunting monsters and bounties, trying to survive, thriving, so on.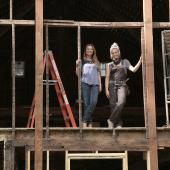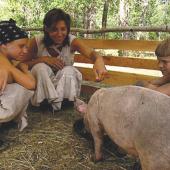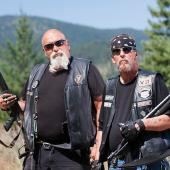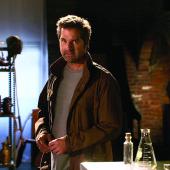 How does "Mountain Mamas" intend to stand out from such a prolific crowd? By embracing the fact that Montana's always got room for more, and not just in the reality TV sense; as Wickens says, "I don't think there are currently any Montana real estate shows out there right now... Now you also have 'Mountain Men.' Great show, but we're the 'Mountain Mamas.'"