New Trends in Designing and Building Log Homes in Montana
Featuring Pioneer Log Homes, Yellowstone Custom Country Homes, and Montana Log Homes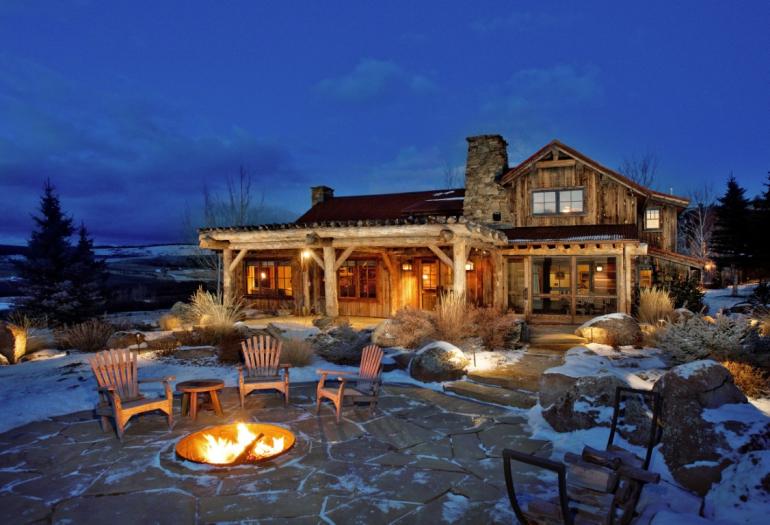 We understand there's some debate over which logs to use in your log homes, and that the style changes with the times. What logs would you use for any given floor plan or design?
YCCH: Handcrafted or hand-hewn. The style is timeless and connects new design with the Montana roots of the past.
MLH:  There are many different species that work well for log home construction. In Montana, we primarily build with Lodgepole pine, Engelmann Spruce, and Western Larch (Tamarack) as they are readily available, grow straight with minimal taper and have good strength. With handcrafted log homes, clients are also given a choice of log size desired from 10" average to 24"; larger homes quite often look better with larger logs.
PLH: I would answer by saying the best logs for any project are the logs that meet the style, character, budget and availability for a customer build. At Pioneer, we believe any log species of high quality and crafted by an expert builder will yield a beautiful log home. Our log wall stacks are primarily crafted from white wood species like Engelman Spruce and Lodgepole Pine. For trusses and support beams we focus on Douglas Fir & Western Larch. We also have many projects that include Western Red Cedar, Port Orford Cedar & many other specialty species of character logs.
How can log homes help to balance comfort-vs-function in our new stay-at-home world?
YCCH:  Logs are often very inviting. With a well-laid-out design, considering the client lifestyle, all the modern amenities can be included as well.
MLH: There really is something comforting about living in a log home. The natural wood has a calming effect, and of course, there is nothing like sitting by a crackling fire in your natural stone fireplace inside your cozy log home!
PLH:  With ease. Part of the immense charm of a log home is the character offered by different angles of view promoted by both natural and enhanced lighting. You can sit in one location in a log home in the morning on one day and notice the character of that home with the rising sun. Then stand in another location in the evening with interior lighting that brings out the character in a way you didn't notice before. 
Combine this with a strong mix of character logs mixed with more cutting-edge technology solutions than ever before. At Pioneer, we recently built our own center boring machine that enables hiding data and technology supporting cables inside of the logs in places that previously were a challenge. This allows character and comfort in a log home combined with high technology data centers any place in the home without interruption.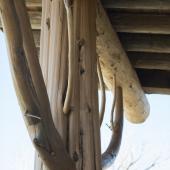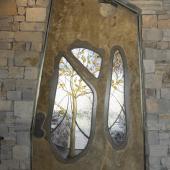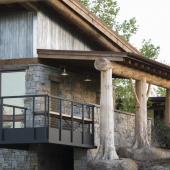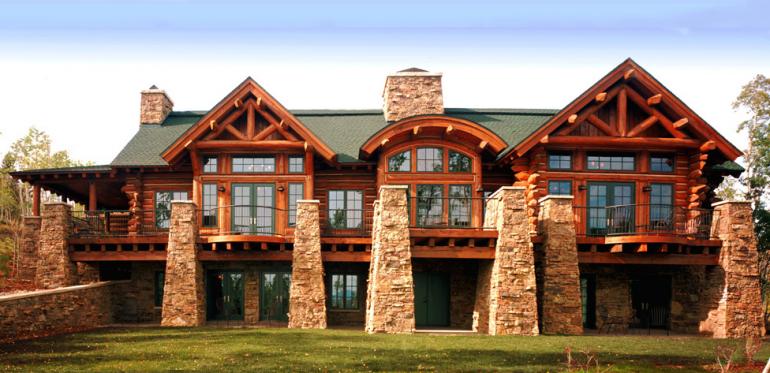 Since log homes are synonymous with outdoor living, how do you use design elements to merge the coziness of a log cabin with the outdoors?
YCCH:  After considering the property, we like to design outdoor elements that make it very easy to pass from the inside to enjoying the outside. A deck that enjoys phenomenal sunsets, or reaching out to bubbling brook. A patio with a pergola that reaches out to firepit. We use the natural elements to make the home part of the landscape.
MLH:  Modern log homes tend to incorporate a lot of large windows and glass doors to access patios, decks and porches. The natural logs are perfectly suited to framing marvelous outdoor spaces such as gazebos and second level balconies as well.
PLH:  In most cases, it would actually be more difficult to separate these elements. By definition Log Homes integrate design cues from the outdoors. The logs we build with grow in our surrounding forests, they are part of our national parks and adorn many state and national recreation areas as well as historical buildings. Stones used for fireplaces are as natural and comfortable as the water we drink, and air we breathe. Iron in its raw form comes from the earth. In their most beautiful form, log homes combine the big three design elements (Logs, Stone, and Iron) in a symbiotic way. Used in the proper balance, combining these three elements to construct a log home lends very well to a comfortable feel with a stunning end product.
As a team, we love what we do. We are also well aware that for most of our customers, we play an important role in fulfilling a lifelong dream. Our legacy is something we are very proud of, and the best compliment we have ever heard from a customer is, "We are in Love with our Dream Home".
What are your thoughts on including uncut trees or other more natural shapes in the interior spaces of the log homes?
YCCH: Bringing trees, boulders, etc., inside further grounds the home with the landscape. It also adds visual interest and a conversation piece.
MLH:  Here at Montana Log Homes we love rustic! We often include natural character logs in the walls and support posts of our homes. You will also see a lot of natural stone and tile throughout many of our designs.
PLH: We have a saying here at Pioneer. And that is, "If the customer likes it, then we love it." That's because we believe we have the most talented artisans in the business, and if a customer requests intricate work including uncut trees, branches or, for example, makes a request for a 5,000-gallon aquarium in their living room, we can and have built it. We believe issuing one of our gifted artisans a robust challenge is a great honor, and our team is always open to something new & exciting.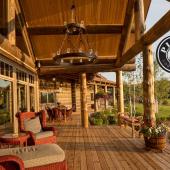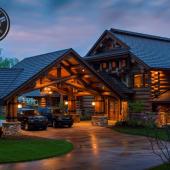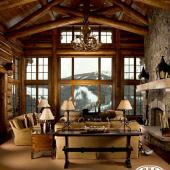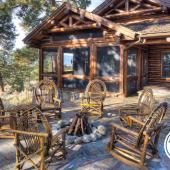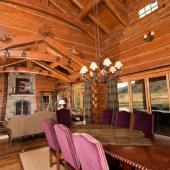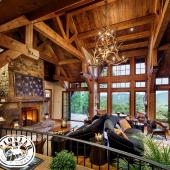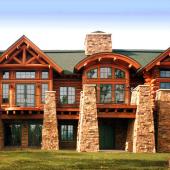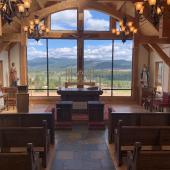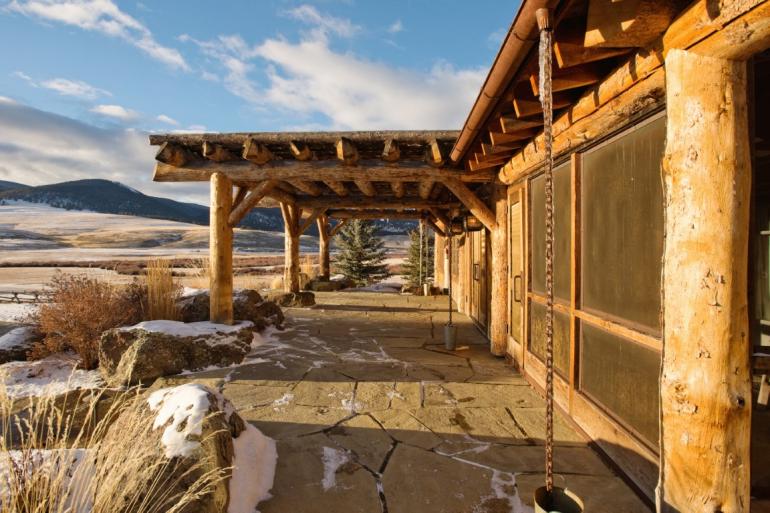 Log home plans that admit the most amount of light possible have been growing in popularity. What's your favorite technique for maximizing natural light?
YCCH: Observing how the sun pasts through the property, what the natural views will be from each room, and positioning the house to capture these is effective. Adding large windows to the southern exposure helps as well.
MLH: Framing large windows with log posts is very popular these days. We have also created some very nice sunrooms in octagonal shapes that are very bright but cozy at the same time. We have several plans that utilize skylights in the roof system as well to really lighten up a room.
PLH:  With our boring machine, we are capable of more dramatic trusses than ever before. We are able to hide steel supports inside of the timbers to make our engineer friends happy, and this enables the maximum amount of natural light into any area a customer may request.