There's an orchid in my Bozeman BodyTalk office -- there's almost always an orchid in my office -- but this one has bloomed 5 times over the past 3 years. When the blooms die, I put the plant back on the window sill in my book-keeping office. It reaches through the shades and over the months, generates new branches, plump buds and in the past two weeks, brilliant purple flowers.
Of the roughly 24 orchids I have owned, I sometimes have had ones that happily bloom twice, one that bloomed three times.
What makes this particular orchid one that just keeps coming back and back again? 
They all receive more or less the same care, though of course I now have a sense of intimacy with this particular plant. It brings me great joy when it blooms, like being blessed by old friend.
My Dad gifted me this orchid. From April 5th to 11th I was in California, at his hospice bedside. When I first drafted this piece, I had returned to Montana, was waiting for news that he had let go. He died at 10:30 PMApril 13th.
He was 97. At 94, his doctor described him as the healthiest and most mentally alive almost-centarian he had ever had as a patient (he promptly medicated him -- another topic, for sure). In some ways, my Dad was much like my office orchid that has bloomed and bloomed and bloomed. What gave him that resilience? 
As a holistic healthcare provider, as a daughter, a mother, for myself, I often consider what constitutes health, wonder how and why some beings have so much resiliency. There are theories, traditions, that explain much but largely the answer remains mystery. A mystery science works to quantify. And that my practice and my own life teach me about daily.
There are answers, and there are questions and more questions. 
In this time of vivid Spring awakening, know that same potential for blossoming is always with you and in you. It's yours. It can't and won't look like anyone else's no matter how much you might sometimes wish for that.
Celebrate who you are, the life force that sustains you, and the privilege it is in any season to walk your own healing path, BodyMind and Spirit.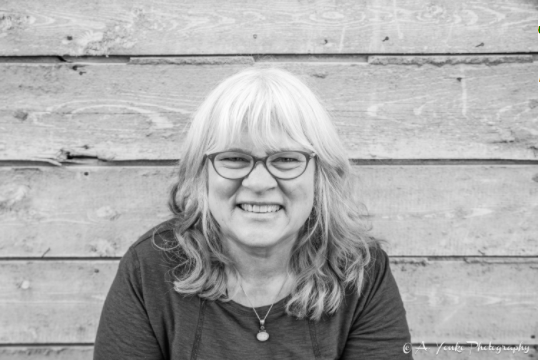 Jenna Caplette migrated from California to Montana in the early 1970s, first living on the Crow Indian reservation. A Healing Arts Practitioner, she owns Bozeman BodyTalk & Integrative Healthcare. For relaxation, she reads novels and walks the trails around Bozeman with her four legged companion. Oh, and sometimes she manages to sit down and write.