Submitted by
Chris Muhlenfeld
on
Sun, 01/05/2020 - 08:19
5 Popular Professions in Montana
Montana has a lot to offer its residents. The state hosts many fulfilling career opportunities from which to choose. With many acres of natural land, most of these options involve working outdoors closely with nature.
If you're thinking of moving to Montana and getting a job, or you are looking for a change of pace, here are some popular professions in Montana to consider.
1. Contracting
Contracting is a hands-on profession that allows people to complete projects and work on their own schedule. If you feel a sense of satisfaction from working with your hands to build and repair structures, then you must consider contracting.
Other than obtaining a license, this is a relatively easy profession in which to get involved. Use online resources to pass the test on your first try and get your license sooner rather than later.
It is important to note that if you intend to specialize in contracting fields such as plumbing or electrical, then you may be subject to additional testing. These extra tests will ensure your aptitude and ability to work in these technical divisions.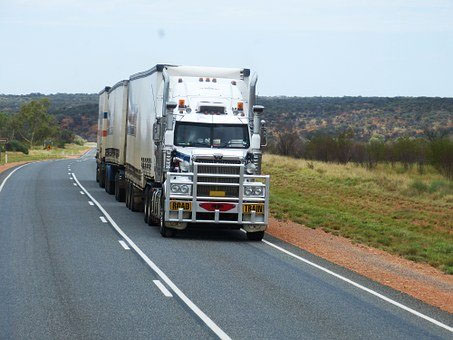 2. Truck Driving
Montana is a large state, and many long roads connect its people. With its cities so spread out, there is quite a need for truck drivers to traverse these distances and deliver goods from one place to another. As a result of the high demand, this is a profession that offers significant compensation.
Truck driving is an excellent career for introverts because you will spend many hours on your own. You will also never have to worry about annoying coworkers. If you have always loved the open road, then you should consider looking into truck driving in Montana.
3. Farming
Montana features the second-most farmland of any state behind Texas. With so much land, it requires many farmers to be as productive as possible. The state is known for its cattle, barley, wheat, and hay.
If you've always felt that you have had a green thumb, then it may be time to put your skills to a large-scale test. Consider dedicating yourself to the noble cause of feeding the people of this nation and the world.
4. Logging
In addition to farmland, Montana is also home to millions of acres of forests, making logging a significant industry in this region. People use wood for everything from buildings to tables, and it all must come from somewhere.
If you have dreamed of working with heavy machinery and helping to support construction, then logging may be the right move for you.
5. Environmental Scientists
With so much land, there are many opportunities to study environmental science. If studying nature is calling your name, then Montana is the place to come and research. No matter whether you want to study mountains, valleys, or rivers, Montana has plenty to offer.
If rivers suit your fancy, then there are several impressive ones to check out in Montana. These natural wonders include the Missouri River, which is the longest river in the United States. The state's Yellowstone River is the longest undammed river in the lower 48 states.
Montana is a state filled with endless opportunities for people seeking a new career in the great wilderness. If you want to move somewhere that brings you in touch with natural beauty, then Montana is a fantastic place to establish yourself. It is not called the Treasure State for no reason.
Come for a visit and discover all you can do in this beautiful place. Your exciting new career in Montana is waiting for you to find it.